Best Practices in Pediatric EHR Replacement
In the pediatric domain, even though some providers are not happy and simply annoyed by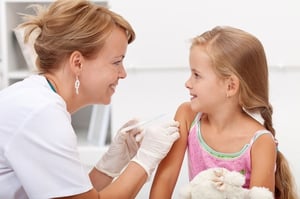 the systems that they use, they are generally hesitant to switch because of the time, money, and effort that goes into getting a new Pediatric EHR. In this post, let us dissect what it takes to safely and confidently replace your Pediatric EHR.
Listed below are some of the best practices in Pediatric EHR Replacement:
Before embarking on replacing your Pediatric EHR, work with your existing vendor to optimize your current EHR. EHR optimization is the process of refining an install of EHR software to serve a practice's own needs and which tends to focus on clinical productivity and efficiency.
Conduct a root cause analysis of the reasons why your current EHR needs replacement and take steps to prevent recurrence of same situation. Healthcare providers will need to consider their past failures and successes. This will assist both medical facility workforces and health IT vendors in seeing a more realistic vision for the future and setting achievable goals during different phases of EHR replacement. Also, this will help providers foresee potential errors and failures that could be on the horizon and address these issues before they occur.
Ensure that proper security procedures are followed during EHR implementation and that includes data security.
Work with the new EHR vendor to provide exhaustive training to the providers and the staff with specific focus on the changes in the user interface and practice workflows.
Be thoughtful and patient when determining practice needs. Take the time to flesh out exactly the kinds of issues the practice has been dealing with, and exploring different options for fixing those issues. Choose a slower EHR replacement process to alleviating biases users may have due to failures of old systems. Identifying each issue will give the practice decision makers a chance to explore their options for fixing these problems and understand which direction they should go in with their new system. When practices take their time with the replacement process, the chances of successful results drastically increase.
Determine what data you have to convert. If not all your data is being converted, you need to know what is and where it's going to be so you can get access to it. Some vendors do allow read-only access to historical data at a lower cost. Providers may have better long-term luck if they choose to make a clean break with their old vendor, either by conducting a one-time data conversion or establishing a vendor-neutral archive before retiring their former EHR.
Providers may sometimes be under pressure to move swiftly with EHR implementations to ensure eligibility for incentives or maintain compliance with federal and state mandates. However, letting those forces drive an EHR replacement can easily lead to mistakes. Hess and Stoltenberg state that the process begins with exercising caution and advocate for an extended EHR replacement process. It allows room for practices to realize several benefits like developing greater objectivity in decision making process.
Consider emerging Quality Payment Program that changes the way that Medicare rewards clinicians for value over volume by streamlining multiple quality programs under the new Merit Based Incentive Payments System (MIPS) and also gives bonus payments for participation in eligible alternative payment models (APMs). It is particularly important to keep this in mind when adopting a new EHR system.
Physicians should fully understand and believe in the benefits of their new EHRs or implementation will likely fail. Practice morale can make or break the success of EHR adoption, but only practice leaders can really change the culture, according to the 2015 KLAS publication.
Provide physicians with plenty of resources to assist them in the transition to a new system and promote a positive experience.
If you are considering replacing your Pediatric EMR, consider RevenueXL's specialized and fully customizable Pediatric Software which is a top-rated, affordable, and easy-to-use software solution in the market for Pediatricians.