With pushes from the government as well as insurance companies, dermatologists are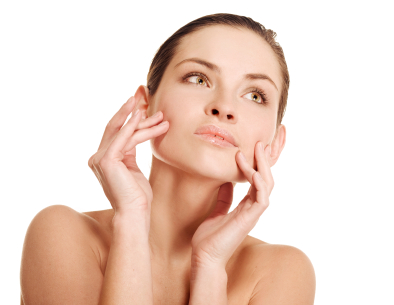 continuing to come on board with adopting customized dermatology EHR software for managing their practice and the electronic medical records of patients. While it's mainly been larger organizations within medicine that have been quick to adapt and evolve with on-site and web based EMR and EHR solutions, a number of small practices and solo clinics are beginning to invest in electronic medical records - and they're seeing the benefits.
One of the major benefits of a scaled down dermatology EHR software suite in your practice is the cost of implementation.
While larger organizations like hospitals and multi-partner practice networks utilizing multiple labs and locations have higher implementation costs, dermatologists have begun to realize that for a smaller practice like yours, the cost can be far less.
For a small practice, you would typically be guided toward a web-based EMR software system due to scalability and cost. Even for those clinics that opt to install servers and operate on-site systems, the cost is still considerably less than larger-scale implementation.
Customized Templates for Dermatology EHR
Another benefit that makes tracking, charting and patient reporting much easier on a dermatologist is the use of templates. A graphic template in a dermatology environment allows you and your clinical staff to quickly click through common signs and symptoms, choose common regions of the face and body, etc.
If you add macro-building in, where the system stores and learns common notes and entries, you can speed up input time within each template. A few keystrokes or clicks can input frequently- used terms or phrases.
Through treatment, the document and image management makes it easy to generate before and after reports to chart trending and progress in patient treatment. Most importantly, the information can be provided in a user-friendly way.
Cost Offsets Equal Monetary Gain
Consider the expenses you currently have without dermatology EMR; how much do you pay for transcription in your practice? Whether it's in-house or outsourced, some clinics can pay upwards of $1000.00 a month or more depending on how much medical transcription is outsourced.
With dermatology EHR software, you're typing and clicking through templates and reports, all stored in a central location that can be easily printed off or sent digitally as needed. This eliminates handwriting and human error from interpretation of that handwriting. Reducing dependency on transcription alone can pay for a web-based EMR system which, for a small practice, can start at a mere $300.00/month.
More Face Time Leads to Improved Diagnoses
Patients frequently complain about limited talk time with their dermatologists, mainly because of the patient volume of the practice coupled with administrative duties - you're likely rushed just like any other practicing physician. With dermatology EHR software, you don't necessarily see more patients. You can see the same number of patients in your practice, but because you're not committing as much time to charting and writing out prescriptions, you can spend more time with the patient.
The result is that patients feel like they get a quality encounter, you can spend more time focused on the individual and you're likely to improve your diagnostic process.
With dermatology electronic health records, the advantages only continue.
1. Rapid patient data transfers among departments; this is important when skin conditions arise as a result of an underlying medical issue. Quickly transferring patient data to a specialty practice or to a larger medical facility reduces the wait time for continued treatment of your patients.
2. Customizable and scalable electronic medical records can grow with any practice, so you're not locked into the templates and software design you start with.
3. e-Prescribing dramatically reduces errors in prescription fills for patients and can eliminate hold times where handwritten prescriptions have to be confirmed before they're filled.
4. Cleaner billing, with more complete records and error reporting. With dermatology EHR software, you improve your bottom line with a more efficient patient billing process that guarantees a higher payout on Medicare and other insurance claims.
Dermatology electronic medical records and EHR software bring together all the various aspects of your practice, from clinical to administrative, and combine them into one customizable software suite that ultimately helps you run a more efficient practice. Patients benefit from closer, more personalized care and you benefit by reducing overhead costs with more accurate records and billing. For everyone involved, adopting dermatology EHR software offers premium gains for a small investment.