One of the primary benefits behind implementing electronic medical records is the way EMR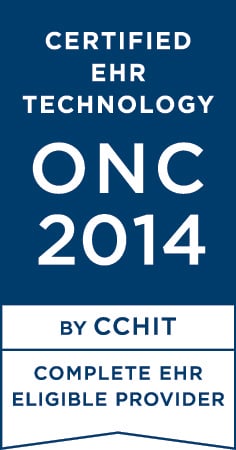 systems make the healthcare industry more efficient. That includes office workflow, treatment, diagnosis, scheduling, billing and even prescriptions.
The widespread initiative to improve EMR use comes at the perfect time where many physicians and hospital administrators are pushing to reduce overhead and cut budgets. One of the best ways to reduce costs throughout the health care industry comes in the additional feature of e-prescribing available with electronic medical records.
Insurance Tug of War
For years, physicians have had to deal with prior authorization on medications, essentially forcing clinics and physicians to go through the lengthy process of getting authorization for a treatment or medication before it can be given to the patient and billed. When you consider that the healthcare industry is already weighed down with paper charting and never-ending "to-do" lists, 'prior authorization' adds time wasting requirements to already over-burdened schedules.
When you consider there are more than three billion prescriptions written in the United States each year, it's obvious why we need a more efficient system. Electronic medical records fitted with e-prescribing functionality not only reduce errors due to illegible handwriting, but the checks and balances built in to the software greatly reduce the likelihood of a harmful drug interaction.
Time is one of the most important factors with prior authorization. Some patients have to wait days for approval while they go without a critical medication. If authorization is denied, the appeal process can take weeks (even months).
Electronic prescribing with EMR systems opens new doors that can help eliminate many of the barriers that prior authorization has put into place in the healthcare industry.
The main issue with prior authorization is that not only must it be done manually, but each insurance provider has its own system for authorization and submission, and its own process for approval. With advancements in technology and e-prescribing, officials are seeking a way to simplify the process - mainly for the good of the patient but also to reduce the workload on physicians.
More Efficient e-Prescribing Through Uniform Approval
The Maryland Health Care Commission is continuing to lay out plans that would change prior authorization, using a unified and standardized e-prescribing system for filing and processing prior authorization requests. No more printing, faxing or constant follow-up calls with physicians chasing calls between insurance offices and pharmacies on behalf of the patient.
This system, if it takes and spreads across to other regions in the United States, could greatly impact quality of care and healthcare costs - in a positive way. If this type of electronic prior authorization is able to integrate with electronic health records and practice management software, physicians could finally give patients faster access to medical services, reduce their operational costs within the clinical environment and ultimately spend a lot more time with individual patients.
Insurance companies aren't expected to improve the system or work together to create a simple process. That's why Senator John Astle and Shawn Tarrant are introducing legislation that will empower the state to streamline the process of prior authorization, enforcing guidelines they develop that are intended to reduce strain and burden on the healthcare system.
Advances in electronic medical records that include rapid electronic authorization along with e-prescribing have the potential to improve widespread acceptance and implementation of EMR software, to improve efficiency, reduce health care costs and help patients overcome some of the greatest barriers to palliative care and medications.