Best 5 Pediatric EMR Features
Using pediatric electronic medical record (EMR) systems can save your practice time and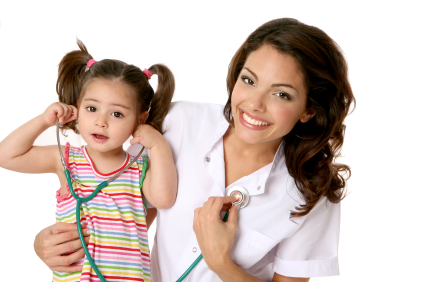 money, especially in terms of searching for chart information and being able to sharing records across multiple locations. There are some things that you should look for in order to make the process easier for you and your staff when transitioning to pediatric EMR software.
Here are some key considerations:
1. Workflow that's tailored to pediatrics
EMR software meant for adults or for low-volume practices may not fit with your practice. Your pediatric EMR software should be able to handle the high-volume, rapid turnover, short notice nature of a pediatric practice, as well as store and secure sensitive data.
2. Drug alert system just for pediatrics
Some medicines are fine for adults, but others can be dangerous - even fatal - for children. When you're prescribing medicine, you need to be able to quickly cross-check and verify that the drug won't harm the child more than help him, and that's why it's important to have that kind of alerting system in your software.
3. Child-specific templates
In addition to standard well-visit templates that chart weight, height, head circumference, and other metrics, pediatric EMR software needs to also be able to generate things like camp, sports, and school records. This would also include templates for notes, like school notes, allergy notes, and flu notes.

4. Immunization management
Particularly during the early years of their lives, children get a lot of shots. The software needs to be able to track, manage, and alert you to when the child needs to schedule, say, her next hepatitis vaccine. It should also track the batch and lot number of the immunization given.
5. Integration with other systems
Finally, you don't want to buy a pediatric EMR package, only to find that it doesn't play well with your billing or scheduling system. Consider how the software will work with your practice as a whole.
Conclusion
Used properly, pediatric EMR software can alleviate stress and help you manage your practice better, in turn, allowing you to better serve your patients. Carefully evaluate the needs of your practice, then choose the software that will best allow you to streamline medical records.
Read More:
Why cloud based EMRs are better for your pediatric practice
Pediatric EMR / EHR Software - Essential Guide for Pediatricians