Studies continually show us that the rate of adoption for electronic medical records in small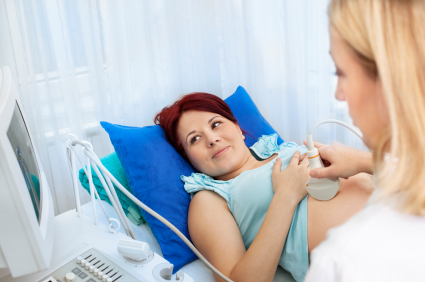 practices continues to grow, but there are still considerations for each individual branch of medicine. Each field requires a different approach, and a unique interface (templates) pertaining to how they diagnose, chart and treat patient conditions.
Implementing Ob Gyn EMR Software is one such field, requiring its own unique considerations before physicians make a switch from standard paper charting and practice management software to a complete electronic medical records system designed for an OB/Gyn practice.
Considerations for OB/GYN EMR Software
One of the first decisions to make with OB/Gyn EMR software is how to handle the integration. This is actually common to a wide variety of medical clinics. On one hand, a clinic and practicing physicians may decide to only document new visit and patients with the electronic medical records, leaving old patient data in its existing format.
Another approach has staff not only documenting new patients in the Ob/Gyn EMR software, but existing patients are recording from day 1. Both of these methods have their pros and cons. If you're only documenting new patients then the conversion from a paper charting system and simple practice management software to a new electronic medical records system is extremely easy.
Mixing all of your patients and loading old data into the system can be a significant drain on staff resources and increase the cost of implementation. With this method, there is far less of a slowdown and a reduced demand on provider productivity.
The downside unfortunately is that you're running two systems for tracking patient data. Your old patients are still in the original charting method, which means tracking things like prescriptions is done manually. Also, there's still the existing chance of errors in hand-written charting.
Merging the Systems for the Best Ob Gyn EMR Software Conversion
The best approach for many practices, especially smaller ones with a reduced patient count, is to fully merge their recording methods into a single system. It's not an easy task, but it's worth it in the end because every patient you treat will become a part of your electronic medical records. This allows you to enjoy the full benefits of such a system.
Keep in mind that the initial implementation will be a demand on your staff. It can often take several weeks to move existing patients into electronic medical records. The benefit to this period however is that each individual within your practice who takes part in loading patient data will be extremely-well versed and efficient at quickly and correctly documenting patient visits.
That load time for putting OB/Gyn patients in the EMR software doubles as an intense training period. If this is the chosen route you want to take, then keep a few things in mind to prepare your practice for the implementation of the complete EMR system.
Set a time goal for implementation as well as when paper charting will be fully retired. This will keep you on task for making the full move over to electronic charting
Assign tasks to staff so everyone understands where information is entered and by whom. Example: Decide which items are documented by staff RN's/MA such as baseline vital, LMP, urine dips, etc.
Assign which items are entered by the physician
Setup a fact-check and error proofing process when moving paper charts into the Ob/Gyn EMR software. This helps verify that patient information and treatment tracking is fully accurate before it's loaded into the electronic medical records.
For obstetrical practices that participate in UDS reporting, the date of the first visit, the trimester first seen, and whether the first visit was here or elsewhere should be entered.
If you choose to run a dual system where old records/visits remain on paper, but new visits are recorded electronically, then simply mark dates within your paper charts for patients that note something similar to "see electronic medical record".
While it's not necessary to transfer all of the patient data into the computer under a dual system, you'll want pertinent information like allergies to be recorded electronically as well as on paper, because allergies, diagnoses, problems, etc. that are left blank are seen as "no allergies" "no problems", etc.
Ultimately, no matter which approach you take, a transition to Ob/Gyn EMR software will greatly benefit your practice. You simply need to decide which method of implementation best fits your staff and resources.