Making the decision to implement a
family practice EMR
(Electronic Medical Records) can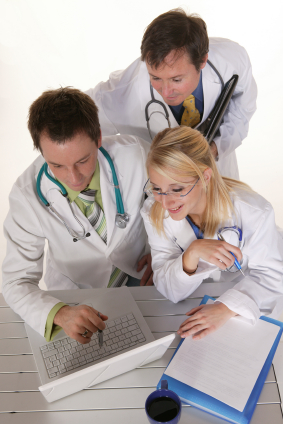 be an exciting yet challenging time. The selection of an EMR system must be performed carefully to ensure the purchase and implementation of an Electronic Medical Records system that works for the practice.
Things to remember while selecting Family Practice EMR (EHR)
Keep a few things in mind while selecting the right EMR system for you to minimize future issues.
Family Medicine -- When purchasing an EMR for a family practice, the EMR needs to be specific to a family practice. This means the system will be geared with all the aspects of running a family practice and will have templates for various common illnesses, conditions and more. Trying to run a family practice and incorporate a general purpose EMR will add to the learning time and will require the user to make multiple modifications to get the system to work well with your practice.
Tracking -- Running a family practice requires medical staff to keep track of many patient needs. Patients are often tagged to return in a certain time frame to have important tests such as Mammograms, Pap smears, blood work or follow up appointments. An EMR that offers tracking functions alerts the clinic when patients need to return and allows for the staff to document the call and patient response. Some EMR's also have the option to make calls to the patient further freeing up office staff. Look carefully at the options surrounding tracking. This is a critical component to a good family practice EMR.
Compatibility -- The potential buyer must find out what equipment and software the EMR is compatible with and verify it is compatible with the organizations the clinic sends patients to for testing. Failure to verify compatibility could mean the medical staff can't view the results of outside testing such as cat scans or ultrasounds.
Benefits of implementing Family Practice EMR

It is important to keep in mind the many benefits an EMR will provide.
No need to pay for pulling and filing charts
No office space needed for charts
Costs savings from paper usage
Quicker billing
Better track of patient prescriptions
24/7 instant access to patient charts
A family practice EMR system can greatly enhance your record keeping and compliance. After the learning curve the EMR is a very welcome addition to a practice. Make sure you are educated on the purchase and find the right EMR system that will work best for your practice.