Benefits of EMR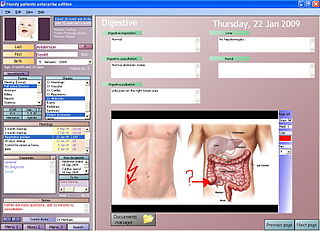 Forget about being in compliance with federal mandates! Electronic medical record software is a great investment for any doctor's office, not only does it improve your office's efficiency but it also improves the patient care you give. Electronic health records are often called by either of the following acronyms: EMR or EHR. The former means electronic medical record and the later means electronic health record. In reality, common practice uses them interchangeably.
The Benefits of EMR Software for Work Flow
1. Organization and Storage
Records are kept in a more organized way and are available on any computer in the office that can access the EHR software. No longer will records be filed incorrectly. The cost of finding lost records is high in your medical practice so having an EMR to which consult notes, lab reports and x-ray reports are scanned into the record ends the problem of lost records and missing results. In addition, space that is currently devoted to file space can be converted to usable clinical space helping to forestall a move to larger quarters as your practice grows.
2. Billing is More Accurate
Electronic Medical Record Software helps make the billing for patient services to insurance companies and Medicare and Medicaid more accurate and faster. The EHR software stores the billing information based on the services provided by the you that is entered at the time of service. The information is stored for a batch transmission at the end of the work day. In many EMR systems, patients who have been checked in but have no charges are flagged for investigation. This helps find billing errors quickly so they can be corrected quickly. Lost charges are eliminated due to quick follow up and you are the person who must enter the visit level keeping the office in full compliance with billing rules, regulations and law.
3. Ease of Access for Patients
When you install an Electronic Health Records system that meets the criteria established by CMS for "Meaningful Use" your office will be able to communicate with patients via the Internet. By entering a secure, HIPAA compliant portal your patients can make appointments or change appointments, view test results and a summary of their last visit. Once patients become accustomed to using the Internet, your office staff will be freed from many time consuming phone tasks.
The Benefits of EHR Software for Patient Care
4. One record for all caregivers
Electronic medical records meeting CMS criteria can follow the patient wherever treatment is given. Medications, test results and other consult notes are all in one place for any caregiver to look at. For example, as patient's primary care doctor who is treating a Type 2 diabetic you decide to send the patient to an endocrinoligist. From your computer you generate the referral and send current lab results to the specialist along with a current medication history and your last summary of care. The specialist understands why the patient has been referred, can avoid ordering duplicate tests and has an accurate record of medications and allergies. Once the specialist has seen the patient by pushing a button the consult note is sent to the referring physician.
5. Management of Chronic Conditions
Physicians who use EMR have all patient information available to them. Patients with COPD, diabetes and other chronic conditions are better managed when all external information is consolidated in a single place. Tracking test results is easier and some systems even provide templates that you can manage to track certain results.
Clearly, for once the government is right, medical care can be delivered with less cost and better outcomes by using electron medical record software.