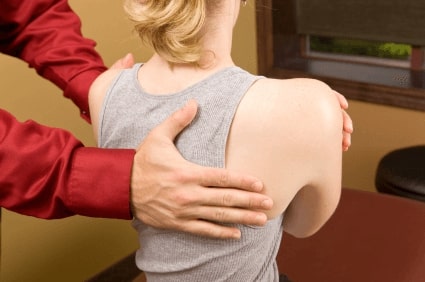 Usually, when the government mandates something, businesses find that they have an added expense for compliance and no discernible benefit. However, when President Bush started the push towards electronic medical records, also know as EMR or EHR , many Chiropractic doctors found the expense well worth the benefits.
Following are ways that you can use to make your practice more productive using Chiropractic EMR software.
The Government Pays You to Use Chiropractic EHR
The Federal Government, through a program of CMS will pay you up to $18,000 per year in incentive payments for moving to a Chiropractic EHR Software. The exact amount is determined by your approved Medicare charges, capped at $24,000. The first payment occurs after you have made the move to a certified Chiropractic EHR. Each state is responsible for program administration so requirements vary by state. Click here for details of state programs.
Certified Chiropractic EMR Software is Easily Found
Chiropractic doctors will have no problem locating off the shelf software that neatly integrates into your practice. Choices abound from solutions housed on your own server or solutions that are Internet based and know as Software as a Service or SaaS programs. As a general rule, SaaS solutions are less expensive to acquire and maintain than office server based systems.
Benefits of Chiropractic EHR Software
Most Chiropractic doctors are already familiar with one aspect of EHR software; billing. But there are so many other things that are beneficial to your practice when you fully integrate a total certified Chiropractic EHR.
Elimination of Paper
Have you ever stopped to consider how expensive a paper filing system is? There is the cost of file folders, forms and supplies and huge manpower and storage costs. Virtual records eliminate all these expenses and might even free up space for additional clinical activities. In addition, no more lost charts or parts of charts. Even external notes such as police reports and insurance investigations of accidents can be scanned into the patient's EHR. By eliminating paper you save money, manpower and space and no longer will waste time trying to locate things that are misfiled or lost.
Improved Workflow
Once the patient signs in at reception, the patient's chart is waiting for you in your adjustment/treatment room. If you complete your SOAP note as you work with the patient, charges are automatically created and ready for transmittal to the appropriate insurance company.
Most Chiropractic EHR systems include customizable templates that allow you to write a note quickly and then mail or fax it just by pushing a button that say "generate." This saves you the time of dictation at the end of the day or from home and assures that your charts are always current as a copy of your note remains in the patient chart.
Missing Charges Eliminated
EMR software uses one of two methods to insure that charges are captured. The first is that the system does not allow you to leave the patient screen until all information needed for billing is completed. While harsh, it ensures that billing is always current. The second is end of day exception reporting. This works by comparing the checked in patients with billing records. Patients for whom no billing records were created are reported at the end of the day so that the needed information can be done quickly and billing completed.
Mail Merge
Want to send a newsletter to your patients, recalls or other important information? Most Chiropractic EHR systems include the ability to mail merge the information so that it is easy to send out the information.
Now Is The Time
By 2014 Chiropractors will have to implement an EMR. With the great return on investment generated by lower personnel costs related to medical records, quicker billing and enhanced cash flow, additional patients you can see, better collections and enhanced recalls there is no reason to wait. Also, the government's incentive program also greatly reduces costs and in many cases may cover them entirely. There is simply no reason to wait until 2014 since there is no choice and you will have to computerize.