CMS Extending the Recovery Auditor Review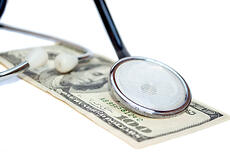 The CMS (Center for Medicare & Medicaid Services) announced in September that they will begin extending the RAC (Recovery Auditor) review for E&M (Evaluation & Management) services to another 15 states.
Many doctors are concerned about the expansion of review. In fact, James L. Madara, M.D., who is the chief executive officer of the AMA (American Medical Association), wrote a letter requesting that the CMS not implement the E&M RAC audits.
Recovery Audit Contractors, otherwise known as RACs, are possibly the most renowned anti-fraud contractors that Medicare has established. Four private contractors are designated as RACs.
These contractors are:
Connolly, Inc.

HealthDataInsights

CGI, Inc.

Diversified Collection Services
Each of these contractors has been assigned to a particular part of the country. To determine which contractor is responsible for your region visit http://www.ahcancal.org/facility_operations/MedicareRAC/Pages/RACContractors.aspx .
The disagreement about not extending the RAC audits to E&M coding continues. This coding is directly related to each physician's viewpoint. The physician uses his own discretion when coding for an E&M visit. Numerous physicians feel that being audited in this way would penalize them for spending extra time with their patients who necessitate additional medical care.
It seems that the CMS has refused to budge and is currently implementing these additional audits on E&M coding. It is anticipated that these audits will eventually be implemented all over the nation.
Recently the NY Times published an article indicating that moving to electronic health records could be causing the massive increase in cost for private insurers, patients and Medicare. The thought is that the electronic billing makes it easier for physicians and hospitals to bill additional services whether they provide them or not.
A recent report by the OIG (Office of the Inspector General) and the DHHS (Department of Health & Human Services) suggested that of the over 440,000 doctors in the country, the 1,700 with the most aggressive billing practices cost Medicare $100 million in 2010. These doctors represent comparable specialties and treat beneficiaries of like ages with parallel diagnoses as patients of other doctors.
RACs Focus & How You can Prepare
RAC focuses on overpayments and underpayments. However, their main focus seems to be on the overpayments. This imbalance has angered the AMA, the Medical Group Management Association and others. The collective efforts of these associations seem to be making a difference, since nearly 20 percent of the adjustments made by the RAC in their latest quarter were for underpayments.
Whereas, previously the RACs seemed to focus their efforts on inpatient settings, it is thought that there will be an increased focus on the outpatient setting.
There are several things you can do to prepare your practice for an RAC audit:
Visit the website of your RAC regularly. Medicare requires each RAC to have a list posted of all the areas of fraud scrutiny. It is essential that you know what your designated RAC is investigating.

Once you know what your RAC will focus on, review your documentation and billing for each of the applicable foci.

Having spot audits done by a certified professional coder is recommended. This will help ease your mind, should you be audited.

The audit performed by the certified professional coder should consist of a broad range of E&M services. The coder needs to compare each of your provider's coding, billing and documentation to the group's, as well as to national benchmarks.

Once the coder completes your audit, meet as a group and then discuss the findings. Use any anomalies that are not supported by documentation as a learning tool.

Review and then heed evidence-based guidelines set forth by the RAC for your specialty.
Remember to document your actions and thought processes. By doing this, a potential reader will understand why you did what you did. In fact, your documentation could be your best protection.