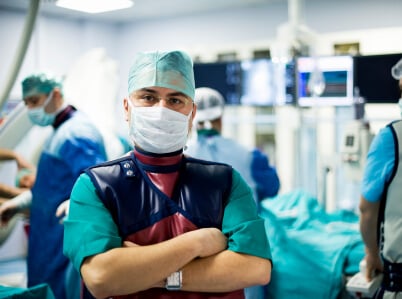 Even though EMR is becoming commonplace in the healthcare industry, statistics show that the number of practitioners who are experiencing EMR dissatisfaction is on the rise. Most of these practitioners have been using EMR for a few years, yet they're still experiencing difficulties that are resulting in EMR dissatisfaction. Perhaps you can relate, and you're also not happy with the system you're using in your practice.

Through the studies that have been done in order to help us understand the satisfaction levels of physicians using EMR, there are a few reasons why the experts believe these EMR users aren't enjoying their EMR as much as they should be. By correcting these problems, satisfaction levels should increase, resulting in more profitable practices, happier patients, and content physicians and medical staff.

Lack of Vendor Support

Vendor support is a key component to ensuring EMR satisfaction. However, it is not only limited to the implementation stage, even though that stage is vital to the success of the system. The most recent Family Practice Management survey tested the satisfaction levels of practitioners using various EMR systems. While there were some that were happy with the support they received from their vendor, most of the physicians surveyed responded negatively. They felt that adequate support was not given during the training process, and they also felt that as time went on, their vendor was not responsive to their needs.
In order to ensure satisfaction, the clinic physician and staff must establish good working relationship with the trainer who in turn must be willing to go the extra mile to address genuine user concerns during training. The provider and vendor implementation staff must be vigilant during every part of the EMR implementation process, from beginning to end, and beyond.
If adequate vendor support continues to be an issue with the technical support team, do escalate the issue with the senior management of EMR vendor or the EMR reseller who you may have worked with during the EMR selection stage.

Not Ready to Make Changes

Another complaint many physicians have about EMRs is that they simply doesn't integrate well with the day to day operations of the practice. Efficiency in the practice is usually dictated by a routine that all staff members are aware of and abide by. When that routine is disrupted, it can cause chaos. EMR dissatisfaction is very pronounced in those practices that were not ready to make the changes necessary to successfully incorporate EMR use into their every day routines. Whether that means changing a few things about the patient encounter, or spending additional time understanding the system to ensure a more productive day, an EMR does result in changes in daily routine. It is the responsibility of the vendor to adequately prepare the staff ahead of time for these changes, to ensure a successful implementation and increase ease of use.

Ill-Fitting For The Practice Specialty

Perhaps you are a specialist and you've felt like you've been using the wrong EMR for your EMR specialty. You are in good company. Of those who are experiencing EMR dissatisfaction, 77% believe that this stems from the fact that their system is not useful for their particular specialty. This presents some serious challenges to you as a practitioner, because instead of being able to increase your level of excellence in caring for your patients, you end up feeling as though it's decreased. Once again, your vendor should provide you with all of the information you need to make a good EMR choice for your practice. While many of them are able to be modified for every specialty in the field, if these modifications have not been done, you're left with a system that won't benefit your practice at all.

EMR dissatisfaction can be very frustrating, especially when you're relying on these changes to make your practice more successful and efficient. If you've experienced EMR dissatisfaction in the past, or you feel that way currently, we'd like to talk to you. We're confident that we have an EMR solution that will provide you with everything you need.

For more information, contact us today!