Did you know that a Physician can save $15,700 per year by using the ePrescribing feature of a good EMR Software? Sound too good to be true? Well it is, and it doesn't cost you any more time or money when you select the right EMR Software with an up to date and fully integrated ePrescribing function that virtually does it all on automatic pilot while you're examining your patients.

In case you didn't get a chance to read the Article in Doctor's Digest on ePrescribing in their July-August 2008 Issue, that certainly caught my attention, entitled: "The Real Cost of Paper-based Prescriptions",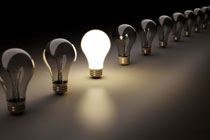 "Physicians may balk at making the switch [to ePrescribing] because they don't believe a computerized system can be as fast as the time-honored process of scratching out a drug order on a pad of paper...The MGMA (Medical Group Management Association) says that the typical practice wastes $15,700 per physician each year on prescription-related doctor and staff time...The savings, ePrescribing advocates say, come from reduced callbacks from pharmacies seeking clarification on handwriting or dosage, or for formulary issues."

Considering the tight fix our economy is in today, this huge savings for using e-Rx can go a long way to help Physicians who are generally finding it hard to accept the cost of Transitioning to Electronic Medical Records Software. Setting aside for a moment the thousands of dollars in Federal Incentive Payments and the associated reduced operating costs with a good EMR Software, this $15,700 savings per year for using the electronic prescription feature of a good EMR in your practice, can literally pay for the total cost of your EMR, including extensive on-site training, in less than three years.

There is one caveat though, and that is, finding the right EMR with all the "right-stuff" to get the e-Rx job done, and get it done right. My advice to all Physicians, take the time to find a reputable and experienced Independent EMR software and electronic prescription Consulting Firm who can guide you in all the right directions now and in the future. A good Consultant will provide you with several hours of upfront consulting services for free throughout your planning and selection process saving you a lot of time, frustration, and money. When its' all said and done, you have a good EMR and ePrescribing system that works and you can enjoy your trip to the bank taking your savings from reduced operating costs with ePrescribing, and higher Net Revenues through greater efficiencies with the right Electronic Medical Records Software, with the added bonus of ensuring you receive the Federal Incentive Payments too.