With the eve of elections coming upon us, it appears that even members of the Democrat controlled House are pressing the brakes and taking the high road when it comes to taking any strong hold positionon the Health Care Reform Bill. As usual, no one wants get caught in the "let's spend more taxpayer money hotseat", while there is no clear-cut consensus on what form the final Health Reform Bill will take before being sent up for President Obama's approval. Especially while there are too many empty hands-out, vigorously, pushing their way through a very crowded and very "hot" room.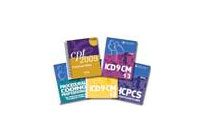 In the mean time, the various HHS (Department of Health and Human Services) power Commissions and Committees such ONCHIT, HIT and other private sector organizations such as HIMMS and their critics are in the midst of polite yet heated political battles surrounding the topic of Electronic Health Records certification. While the definition of "meaningful use" seems to be gaining some central steam amongst most parties and special interests the idea of "just who is in charge of the so called certification criteria and process anyway?", is receiving some pretty spicy discussion. Lobbyists and other influentials are engaging in a strenuous and sweaty tug of war as the battle seems to be going beyond regular political hemispheric boundaries. One might go so far as saying that there are some personal egos and well-entrenched vendettas being dueled out, at least so it reads across the blogs of the Internet.

None-the-less CCHIT, once thought to be the Certification "Central" elect to be and, Master in charge of all Certifications for Electronic Medical Record Software is losing its magical powers and will soon be joining the ranks of the common Electronic Health Record certifying (paper processing) companies that will simply be authorized to process EMR Software for Certification. That is, the official control over criteria developing and control of oversight for the Certification for Electronic Medical Record Software is now being directly established and controlled by the Department of HHS however, at present and most likely for quite some time to come, CCHIT 2008 and later Certified status will be your best bet in selecting an EMR Software solution. The reason for this is quite simple, CCHIT is basically the original commissioned inventor of the Certification standards, criteria, and process and therefore, it only follows then, that CCHIT, at least for now, holds the "all knowing" upper-hand and will definitely be commanding great political and mythical powers throughout this process. You cannot simply strip a 5 Star General of all their knowledge and power in one day, no matter how hard anyone tries, there's simply too much at stake.

So, whilst all this debate and jockeying for position is going on, the Stimulus Incentive Dollars, while there are no absolute guarantees, seem to be in pretty good shape and form in fact, the timing for qualifying for these dollars may even be getting some slack. So I strongly suggest Physicians to press onward with their plans for transitioning to Electronic Medical Records now, rather than later, as like with anything in business, your timing and positioning are critical.

As always, I strongly encourage Physicians to work closely with a Certified EMR independent Consultant and Advisor company to guide you through this otherwise sometimes very confusing and frustrating process. It will be worth it, ust ask anyone who has. There is a certain sigh of great relief having someone who specializes in helping you make the most well informed decision in your selection of an Electronic Health Record Software. The trick is, finding an independent EMR Consulting and Advisory company as there are not many out there.
In any event I still encourage physicians to continue taking action in planning and looking for an EMR now rather than "wait to see what happens"? Either way, EMR or EHR are essentially "in the law per-se" and the leading software available today will be the primary best choices a few months, or a year from now as well. Electronic Medical Record software is an inevitable evolutionary business process.
"Thunk about it, food for thought for the day". Know anyone who really uses much, or even owns a typewriter let alone, any Junior High or even college students who have ever used one? Think about it.