Replacing your Endocrinology EMR?
You know your endocrinology practice either needs a new EMR or needs to upgrade to another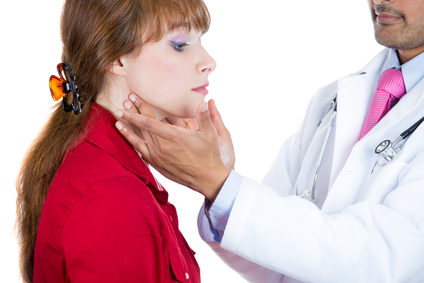 Endocrinology EMR, but it can be difficult to narrow the field down to software that offers real solutions for your office. This checklist of essential EMR functionality, as well as some specific features to look for in an Endocrinology EMR for small practices, helps you find an EMR that closely meets your needs.
A. The Basics of Endocrinology EMR Selection
Endocrinology practices should start the EMR shopping process with an idea of what basic criteria to look for. Some things small practices should consider in an EMR for Endocrinology include:
1. Web-Based Endocrinology EMR Software
An important consideration for Endocrinology EMR for small practices is whether it is available in SaaS or cloud-based flavor. Because small practices don't always have the technical resources to manage in-house servers, web-based endocrinology software provides comprehensive functionality without the need for onsite servers and technical maintenance.
2. HIPAA and Meaningful Use 2 Compliance
Regardless of the type of EHR software selected, providers in any field should verify compliance with major regulations and rules. Certified EMR Software for Endocrinology ensures providers stay compliant with HIPAA rules and help providers meet attestation requirements for electronic health records Meaningful Use 2.
Some other features to look for in any EMR software include:
Billing and scheduling interfaces for efficiency
Drug database and interaction checking to help protect patients
Coding assistance to ensure documentation and claims are accurate
Mobile capabilities for EHR use on devices such as iPads and iPhones
B. Endocrinology-Specific EMR Features
Endocrinologists are specialists, and their software should cater to that specialty. Endocrinology EHR software should make it easier for clinicians to communicate with patients, track chronic disease processes, and interface with other providers.
1. E-Prescription and Lab Orders
Not only is e-prescription functionality a requirement of Meaningful Use 2, but it's also especially relevant to endocrinologists. The type of disorders treated in the specialty can require close monitoring of medications and regular labs to monitor the functionality of organs and ensure patients are compliant with treatments. Electronic management of orders helps busy practices keep up with demands.
2. Patient Portal Options
Patient portals offer another way for patients to communicate with providers, which is especially important in an endocrinology or diabetology EMR. Patients—especially new patients—dealing with conditions that require daily testing, special diets or medication may have numerous questions for providers. Portals let patients find information published by the provider, manage appointments and ask questions via contact forms or email.
3. Referral Management

Endocrinologists often work closely with other types of providers for comprehensive management of patient disease processes. First, most patients who see an endocrinologist are referred by other physicians; endocrinology EMRs should include functionality for documenting those referrals. Because endocrinologists also refer patients to other specialties, the EHR should be able to generate referral letters and make it easy for providers to share information securely with other practitioners.
4. Endocrinology Templates
Look for EMR software that includes custom templates for endocrinologists, including templates for documenting disease processes such as diabetes, hypogonadism, hypothyroidism, osteoporosis, pituitary problems, hyperprolactinemia, and hyperlipidemia.
C. Extra Considerations When Shopping EMR Solutions
Once you're sure functional needs will be met with an EMR solution, move on to considerations such as price and training options. EMR price structures can range from a single purchase and fees for updates and maintenance to a monthly or quarterly subscription to a software-as-a-service solution. Make sure you understand the total and ongoing cost for any EMR you choose.
Finally, ask the vendor about training options. Without proper training and a strong implementation, no EMR purchase is likely to provide satisfactory results in your endocrinology office.
Readers may also like the following: