If you are out there trying to take on the daunting task of researching and finding an Electronic Medical Records Software solution (EMR) all on your own, the prognosis is bleak, the toll is high, and you will have a very bumpy road to travel.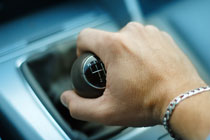 There is good news though, and all you have to do is take the Easy Street exit, just ahead. That's where you will find the right professional help to guide you through your EMR Selection Process, and save you a lot of time, money, and frustration. Good EMR Consulting Companies are hard to find, simply because there aren't many.
So, don't be fooled by some of the internet based so called EMR consulting companies that list dozens of EMR Vendors on their web site and claim that they will match you up with a list of EMR Vendors that will meet your needs. You cannot and will not find the best-fit EMR for your practice by checking off a bunch of little questionnaire boxes about your practice and what features you are looking for.
Once you get a list like that, then what do you do? Which one do you start with? How long will it take to go through the list and see a Demo of each one to find the best one? How will you know about all of the features and functionalities that are available, and which ones are appropriate for your practice? How will you know what an EMR costs? What about set-up, training, and implementation launch, hardware, software, and this list goes on and on.
The reality is, you are really no better off than when you started, as you might as well have done a simple google search, and wound up with virtually the same list, and most likely, you probably already did that anyway.
So my advice, find a good Independent Certified EHR or EMR Consulting Company to help select the best fit EMR for your Practice. In fact, find one that will do this, at no cost to you.
Want to learn more? Visit www.revenuexl.com and get the experienced help you need in finding the best-fit Electronic Medical Records Software solution for your practice and, at no cost to you.