As an independent EMR Consultant, when we field requests for information about our EMR Software Services from a clinic, one of the first questions I ask is how long have you been looking for an EMR Software solution and have you seen any demos.
Typically the answer is several weeks to a few months and yes, they have spoken with a couple of EMR Software companies. From my experience, the less time you have spent looking into EMR Software without professional help, the better off you are, and the longer you have been looking into EMR Software on your own, the worse off and travel weary you will be.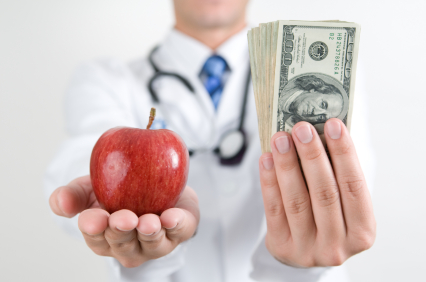 I haven't quite figured out which category of new Client I prefer to start off working with, but I know one thing, if you are like most people, you will probably let out a sigh of great relief by the time your first conversation with an experienced EMR Consultant Why? Simple, because searching for the right EMR Software companies on your own, is nothing short of frustrating! ends.
After asking all of the "usual suspect" questions about their practice, I ask what are the things you currently believe are important EMR features, functionality, services, and the real costs you need to have identified in your EMR Software RFP or EMR quote? Not too surprising, the list sounds much like a list of the bells and whistles selling features, that you will read on a typical EMR software company web site home page, claiming, "we're the answer to all your EMR Software Specialty needs".
Inevitably, somewhere during that same conversation comes the question, so what is the ball park range of how much a good EMR Software costs? This is the EMR Software Request For Prposal, 64 million-dollar question for which the simple answer is, "well it depends". Sounds pretty convincing coming from a seasoned EMR Consultant wouldn't you say? In fact, that is the only accurate answer if you do not know what you truly need to include in your EMR Software RFP. Most providers end up asking two or three EMR Software companies to give them an EMR Software RFP or price quote, but what good will that do without having a standardized line item listing of your requirements. So, how do you begin making an "apples to apples" EMR Software RFP comparison? The fact is, each EMR Software RFP will be prepared somewhat differently by each EMR Software company, making it very difficult do a reasonable side-by-side comparison.
So grab a cup of coffee or cold one, sit back, and please take notes of the most common line items you should ask to be included in your EMR Software RFP or price quote. Some items are standard or required, while many are optional, and others are not provided by the EMR Vendor, and should be identified as such throughout your discussions.
It is a long list, so ready, set, go:
Server (serve based model)
Monthly fees (web-based EMR)
EMR Software license
EMR Software with Practice Management Software License(s)
Number of full-time providers, part-time providers, mid levels
First provider set-up and subsequent providers set-up
Number front office staff, back office staff, and billing staff
Set-up costs
Project or implementation management
Revenue cycle management training
IT and networking costs (including wiring,jacks, routers, switches etc.)
Internet Connectivity (speed, dedicated T1, points of access)
Hardware configuration
Hardware costs (including scanners, printers, desk top PCs, tablet PCs, mobile devices)
Other software and configuration
Voice recognition software, related accessories, and training
Server configuration with each client station and portable or mobile devices
Disaster recovery options
Portable or mobile device security set-up for lost or stolen situations
On-site training
Off-site training – web based or at EMR Vendor training facility
EMR Software Vendor advanced user certification training
On-site technical specialists
Vendor travel and other expenses
Electronic billing set-up cost (medicare, Medicaid, private insurance payors)
Clearing house application process and set-up
Electronic medical claims processing ACH plus faxing set-up
Fax server, software, and set-up
Paper claims processing set-up
electronic medical claims remittance processing set-up
EDI electronic claims processing set-up
Patient statement processing set-up
ePrescribing set-up with electronic refills, medication history, eligibility, and formulary
Lab, imaging centers, hospitals, medical device and other HL7 interface set-up or development
Database Schema - who has control of your database, how is it protected, how do you gain access to it in case your EMR Company is sold, goes out of business, or you want to switch Vendors
Database conversion and what data is included
Procedure, diagnostic, & HCPCS codes, drug interaction database with dosing set-up
Patient education advisory library of printable materials set-up
Credit card processing set-up
Electronic appointment and health maintenance reminder calling system set-up
Annual EMR Software License maintenance
Annual recurring maintenance fees
Recurring fees for service
Other up-front one time fees, fee for service, annual or recurring maintenance fees
This is by far a pretty exhausting list, and there may be even more small print and trouble-shooting items that will probably come up along the way. Another big consideration, do the EMR Software companies you've looked at have the most current stamp of certification from an officially recognized certifying agency? Are you assured that each provider in your practice will qualify and be eligible for all of the Federal Incentive Payments for Medicare/Medicaid, and any private payer insurance company and state agency incentive payments available now or sometime in the future? Can you get the EMR Vendor's commitment to meet 'meaningful- use' incentive payment eligibility in writing, if EMR requirements change in the future?
Had enough? Well, pour another strong one because now, try putting all of these pieces of the puzzle together in a logical and organized manner. But guess what, just as one size doe not fit all, not all EMR Software Companies will be able provide all of these answers and thus, much to your surprise, what sounded good during the EMR Software company demo and sales presentation suddenly, no longer makes the grade and you end up once again, almost back to square one. SO NOW WHAT?
The moral of the story is, don't get fixated on how much does the EMR Software cost as your foremost focus, rather, concentrate first on learning about and identifying as many of these key EMR Software features, functionalities, and services you need and then focus on getting an EMR Software RFP, identifying the costs. This way you are the driving force behind knowing and determining what you are paying for, and actually get. Now this makes for the most well informed apples-to-apples recipe that will net you the greatest results and success for your providers, staff, and practice.
One more piece of advice, get some Professional help from an Independent EMR Software Consultant company who will, at no cost to you, help guide you through this seemingly complex maze and find the right EMR Software for your practice.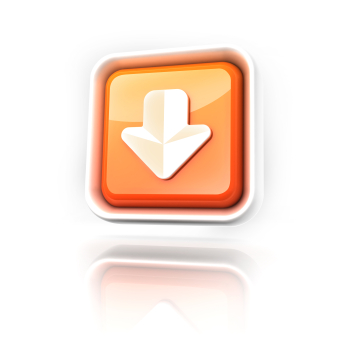 Check out this article on EMR Implementation Costs - an organized approach for getting a good EMR RFP or price quote and select the right-fit EMR Software for you Practice