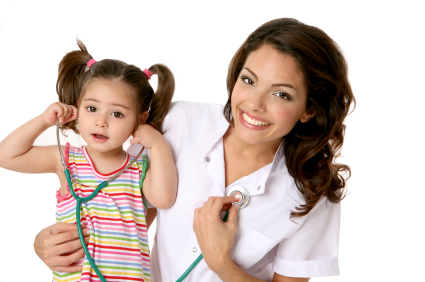 Here are the Top 11 Certified Pediatric EMR Software features that Pediatricians are looking for when selecting a Certified EMR Software because they add significant value to their practice:
1. Easily access and incorporate into your chart notes, age and gender specific growth charts with a single click. Smooth transition logic intuitively leading you through your customized workflow.
2. Immunization tracking. See what has been given and what needs to be given. Health Maintenance and Preventive Care reminders and reporting for improving patient care.
3. Able to quickly print out consent forms and capture parent's signature electronically.
4. Perform well child exams through the use of knowledge-based templates or pre-populated intuitive learning software design. Less clicks, less drop downs, summary face sheet just like you are used to.
5. Easily document and access developmental milestones.
6. Document and review birth history and prenatal history.
7. Fully integrated access to up to date pediatric dosage calculator and drug interaction checking and alert system to ensure appropriate patient treatment and safety. Prescriptions can be printed, faxed, or electronically sent to the pharmacy of choice including an updated national pharmacy database.
8. Fully integrated bi-directional electronic lab interface for ordering labs and receiving results that are easily attached to patients electronic chart. Lab orders can also be printed or faxed.
9. Easy access to printable return to school forms, camp physical forms, or sports physical forms, all at the click of a button.
10. The ability to electronically chart notes or input vitals and other data with several on-the-fly ways including, point-and-click, voice recognition, handwriting recognition, or through the use of customizable and printable patient and doctor specific forms.
11. Interface with State Vaccine administrations for participating States.
A Certified EMR Software that either has fully integrated Practice Management and Medical Billing Software or, one that can be interfaced with your existing PM/Medical Billing software. Also including real time insurance eligibility, E&M coding advisor, easy tracking, ERA posting, reporting, A/R management, et al.
Read More:
Pediatric EMR / EHR Software - Essential Guide for Pediatricians
Why cloud based EMRs are better for your pediatric practice