What is the difference between an EMR and EHR? Aren't they essentially the same?
It is easy get confused by the inconsistent way these terms are bandied about in the industry.
Nextgen mentions both EMR and EHR in its home page title, but the product is called Electronic Health Records.
GE Healthcare calls its product as Centricity EMR.
Greenway characterizes its PrimeSuite product as an EHR.
Aprima's PRM product was initially labeled EMR but is now described as EHR.
eClinicalWorks continues to refer to its product as an EMR.
Allscripts mentions both 'Electronic Medical Records (EMR)' as well as 'Electronic Health Records (EHR)' in the title of its home page, but their solution is called 'Electronic Health Records'.
CCHIT certifies EHR (Electronic Health Records) products, but the list of CCHIT-certified EHR products includes a number of 'EMR' products.
As is clear from the above, vendors have been using the two terms - Electronic Medical Records (EMR) and Electronic Health Records (EHR) - interchangeably in their communication even though these two terms are technically different with different sets of features and capabilities.
Chris Hobson in a article published in 'Advance for Health Information Executives' says that the difference between the two terms more than semantic and is crucial for health IT decision-makers to understand the difference.
So what is the difference between EMR and EHR? Let us review the distinction portrayed by three authorities in their own rights:
1. Chris Hobson:
The essential difference between EMR and EHR lies in how the (electronic) data will be used or shared - within the confines of a single office or practitioner or will it be shared across a wide range of different providers, such as specialists' offices, labs, insurance providers and government agencies?
Chris relies on the definition advanced by HIMSS and accordingly, an EMR is a set of applications and workflow tools that digitizes the creation, collection, storage and management of patient information "within the confines of a single organization". It may touch clinical data repositories, lab applications and patient information management systems, among others -- but all within the reach of a single organization.
EHR, on the other hand, is a longitudinal, complete and unified view of electronic record of patient health information produced by clinical assessments in one or more care settings drawn from across a wide region corresponding to all the providers who are seeing the patient -- the totality of his/her personal data, state of health and delivered care.
According to Chris, while both EMRs and EHRs provide some similar benefits -- cost savings through improved workflow and paper reduction, improved delivery of care accuracy -- EMRs provide those benefits only within a single organization. EHRs, because they are shared across the irrelevant geographic or otherwise defined region, increase the efficiency of patient care and improve patient outcomes, disseminate information rapidly between care providers, help with research efforts, and cut costs throughout the entire system more promptly and reliably.
2. National Alliance for Health Information Technology (NAHIT):
NAHIT while offering the following definitions, generally supports a similar distinction between EMR and EHR:
EMR (Electronic Medical Records) is an Electronic Record of health-related information on an individual that can be created, gathered, managed, and consulted by authorized clinicians and staff within one healthcare organization.
EHR (Electronic Health Records) is an Electronic Record of health-related information on an individual that conforms to nationally recognized interoperability standards and that can be created, managed, and consulted by authorized clinicians and staff across more than one healthcare organization.
3. Healthcare Informatics:
EMR is a computerized legal clinical record created in Care Delivery Organizations (CDOs), such as hospitals and physician offices, and used and owned by the CDO. It becomes an EHR (Electronic Health Record) when:
• Reports and histories (labs, pharmacy, radiology, consults, etc) are electronically added;
• Items in the record are electronically exchanged with other providers, and
• There is a personal health record (PHR/PMR) component which allows patients to participate in documenting and creating their medical history and communicate with their provider.
EHRs represent the ability to easily share medical information among stakeholders and to allow it to follow the patient through various modalities of care from different CDOs. Thus EHR offers a holistic approach to patient care where continuity of care is emphasized.
EMR vs. EHR - What does it mean to you?
Regardless of whether vendors call their products EMR or EHR, what should your first priority be?
When selecting an EMR or EHR, ask your vendor to explain how its solution will support your vision for interoperability and rapid exchange of data between care providers, in order to provide a holistic perspective on delivering health to your patients. It's that simple. You can safely make this your criterion for choosing a system, and forget about what the vendor calls its product. For your purposes - providing efficient, effective care - the name is totally irrelevant.
If you like this post, please subscribe to our Email Subscription to read our new posts in your email.
Read our related blog on Top 12 EMR Software Selection mistakes often committed by Physicians.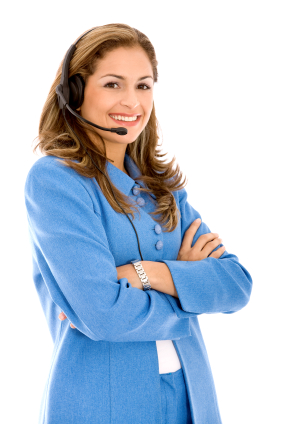 Contact Us for free no-obligation EMR / EHR Selection Consulting and Demo.