If you carefully read various EMR articles on the internet, you will find them using EMR System and
EMR Software
interchangeably leading the readers to believe that they mean one and the same thing. In fact, as we explain below, they are distinctly different and in fact one is a subset of other.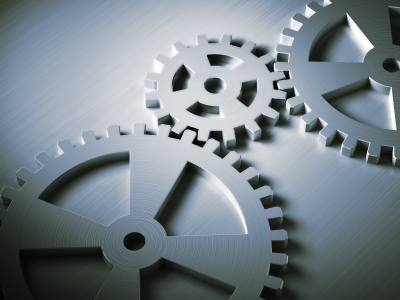 The term "system" originates from the Greek term syst¯ema, which means to "place together" and defines a system as an integrated set of interoperable elements, each with explicitly specified and pre-defined capabilities, working seamlessly to perform value-added processing to enable a user to achieve set objectives.
An EMR System includes these basic components:
Infrastructure- Physical and hardware system components, for example, Workstations and Servers, Tablet PC, Laptops, Monitors, Scanners, Routers and Bridges, etc.
Software- Application software (EMR Software or EHR Software), Operating System software, utilities, and other applications like Instant Messaging, Fax Servers, Networking Software, Lab interfaces, ePrescription, etc..
People-Personnel involved in using, maintaining or managing the EMR - this includes the clinical and administrative staff, Physicians, etc . These personnel need to receive appropriate level of training.
Business Processes-Guidelines, instructions, and steps involved in keeping the EMR System running smoothly. This includes patient appointment scheduling, reminders, billing, etc.
Data-Information captured, used, and supported by a system, including documents, images and databases.
It is clearly evident that EMR software is just one component of an EMR System and is therefore a subset of EMR System. It is not good enough to assemble motley of ill-fitting components to create an EMR System since they may not work seamlessly and will certainly not perform value added processing.
So what are the implications from a Physician's perspective?
When Physicians buy EMR Software from EMR Vendors, they typically get the following:
EMR Software (application software)
Application Database
Configurable Lab and Pharmacy interfaces
Specifications of recommended commonly required and used hardware
To take the above and convert this to a fully functioning EMR System takes skills of different kinds - technical and functional. Also as you can see, unless you take the required steps to create an optimized System that performs value added processing, you shall not get the required Return on Investment (ROI).
Physicians are expert at providing quality healthcare to their patients but do not have the necessary expertise to assemble all the components to build and implement the EMR System. By working with an expert EMR Consulting company or an EMR Systems Integrator to build and integrate all required components of a customized EMR System, you can ensure successful implementation and reap maximum benefits from EMR Software deployment.
(Research Support provided by: Om)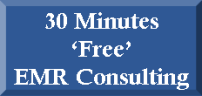 RevenueXL can assist you in deriving maximum ROI from your investment in EMR technology by converting your EMR Software into a fully functioning EMR System. Contact us right away for a Free Consulting Session.