Is the EMR software you recommend CCHIT Certified? This is one of the most common questions physicians ask me during a first EMR Software Consultation. My answer is, "of course" that is, until HHS recognizes another organization accredited to certify EMR Software. So while being CCHIT Certified is a good requirement to strongly consider in your search for a good EMR, it should not be used as the all encompassing endorser of every EMR Vendor you come across in making your final decision. So what else can one do to go beyond the certification process? Well, you can take it to the streets, so to speak. That is, where do you go to find out how well an EMR software you may be considering is working or what are the most common criteria being used to grade EMRs in the real world of Medical Practice?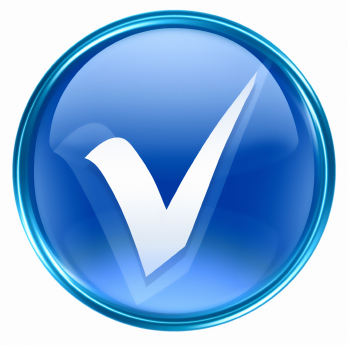 There are several well recognized grading or ranking organizations that compare EMR features and functions, survey and interview end users, and conduct performance tests of EMR Software. These results can be used by physicians as a practical "Report Card" to assist them in evaluating EMR Software and EMR Vendors.
Essentially, physicians in Ambulatory Practices of all sizes can use this information as an additional screening tool to further narrow down their selection list to include EMR Software that has earned excellent scores for their unified Electronic Medical Records (EMR) and practice management (PM) solutions as it pertains to their individual requirements.
Here are a few of the well recognized EMR Software rating or ranking resources and examples of the information they can provide:
IDC Health Industry Insights
This IDC Health Insights report discusses ambulatory EMR functionality for small and midsize practices with 20 providers or less and presents an assessment of the offerings of 10 vendors that serve this space. This report considers the requirements and cost relief provided by stimulus payments under ARRA, alongside additional assessment criteria that consider results from EMR including the migration from paper charts to electronic documentation, electronic ordering, charge capture, and improvements to patient safety and the quality of care.
TEPR
TEPR Awards identify outstanding health information technology and electronic medical record (EMR) innovations and solutions. Physicians can use this information to identify EMR Software that has received the highest scores available in important areas including pricing, implementation cost, features and functions, references, support and maintainence, and overall customer satisfaction.
The TEPR Documentation Challenge is one that you may hear many vendors touting about and that ranks their EMR Software for their charting abilities and speed compared to manual charting.
KLAS
You have probably heard this phrase used a lot: "Best in KLAS" Awards. This is an annual competition amongst EMR Vendors to determine the "Top 20 Best in KLAS" awards report.
KLAS helps healthcare providers make informed technology decisions by offering accurate, honest, and impartial vendor performance information. KLAS independently monitors vendor performance through the active participation of thousands of healthcare organizations. KLAS uses a stringent methodology to ensure all data and ratings are accurate, honest and impartial. Research results are offered to healthcare providers through:
A free directory of vendor and product information
Free online access to vendor ratings for participating providers
On-depth published reports, discounted for participating providers
AN IMPORTANT CAVEAT to mention here, is that not all EMR Software on the market are evaluated and therefore, even this information should not be wholly relied upon as the "super-list " of EMR Software options available to you. There are many EMR Vendors that have not been evaluated by one of these organizations, but if they were to be put to their tests, they would rank high and pass with flying colors. So, if you are considering an EMR Software that may not be on the "A" list of one or more of these reports, the more important take-away from these evaluating organizations is to make good note of the major categories and criteria that are being assessed and make them a part of your evaluation process when comparing EMR Software and interviewing EMR Vendors.
Also worth mentioning, in a majority of cases, EMR Vendors actually pay to have their EMR Software included in thsee independent assessments. Now you can make your own conclusions here but, that does not necessarily mean there is anything under-handed going on.
So, to the extent that an EMR Vendor is being evaluated by one of these reputable organizations, use this information more as another good reference resource throughout your EMR screening and selection process.
My best advice, find a good EMR Consulting company to help guide you in the right direction for finding and comparing EMR Software.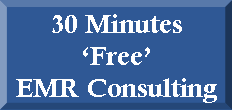 Click here

to find an experienced EMR Consultant who will provide you a free 30-minute EMR needs assessment and a plan of action for the next best steps you should take in pursuit of finding the right EMR or EHR for your Practice.