Best Pediatrics EHR Selection Checklist
If you are thinking of replacing your existing EMR system for your pediatric health care practice, you're not alone: an increasing number of pediatric practices are replacing their existing Pediatric EHR due to a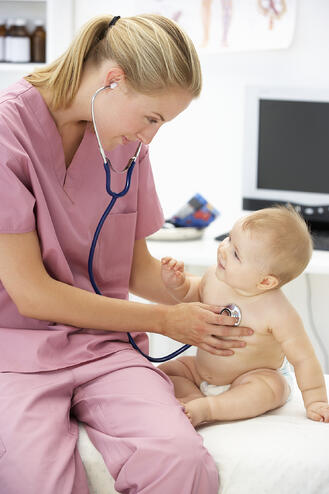 multitude of reasons. For today's pediatric practices, the concern with selection of a new replacement Pediatric EHR is twofold: streamlining operations for increased efficiency and enhanced ability to meet the specific needs of pediatric patients.
But not all pediatric EHRs are created equally. The Certification Commission for Health Information Technology, which evaluates compliance with EHR performance standards, has indicated that the rote universalization of EHRs across specialties is not the solution. Instead, customized EHR systems offer the unprecedented ability for pediatric practices to reach both internal and external goals, including everything from meaningful use to high-quality patient care.
"Must-have" Pediatric EMR Requirements
Immunization
Track immunization histories for each patient. State Vaccine Administration interface in participating states.
Pediatric Templates
Simple and easy-to-use well-child exam knowledge-based pediatric templates that require less clicks and drop down menus.
Easy documentation of developmental milestones.
Birth History
Quickly document and review prenatal and birth histories
Easy Generation of forms
Use the Pediatrics EMR platform to quickly find and print with one click return to school, camp physical, or sports physical forms. Consent forms are quickly printed out and are able to capture parent's signatures electronically.
Health Maintenance
Includes Health Maintenance and Preventive Care reminders in order to improve patient care.
Pediatric Dosage Calculator
Up-to-date pediatric dosage calculator and drug interactions are fully integrated and accessible.
Alert system ensures appropriate treatment and safety.
---
---
Recent Research Findings
Recent research has shown that EHRs can improve the health of children in many different ways, including everything from identifying health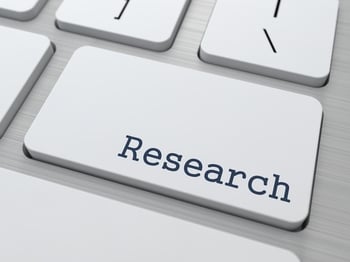 risks to preventing illness and injury. A recent technical brief reported to the U.S. Department of Health and Human Services' Agency for Healthcare Research and Quality (AHRQ) and under the advisement of the American Academy of Pediatrics revealed that pediatric electronic health records must include several essential functionalities in order to positively affect patient care and attain optimal outcomes for pediatric patients. These included the following:
Growth charts
Vaccinations and immunizations
Well-child care visits, including development issues
Pediatric-specific conditions, including attention deficit hyperactivity disorder and asthma
Family dynamics
Privacy limits for adolescents, including the barring of parental access to records, in many cases
Medication management
Other "Preferred" Pediatric EHR Components
Pediatric EHRs designed to most comprehensively enhance usability may include the following features:
Integrated Practice Management and Appointment scheduling module to organize the revenue cycle management side of your practice
Ability to streamline and improve communication with patients electronically. For instance, Pediatric EHR must be integrated with a secured online portal to communicate with patients via email and enable patients access to health information including education materials
Automatic referring physician letters
Comprehensive Drug database with interaction checking
PACS/imaging center interface
Prescriptions can be printed, faxed or electronically sent to pharmacies of choice, including a national pharmacy database.
Electronic lab ordering and receiving services that are fully integrated and bi-directional that easily attach to charts so lab orders and results are easily accessible, printed or faxed. Integrate with local labs and imaging centers.
Mobile access to give you more flexibility in accessing your Pediatric EHR from a tablet or smartphone
Ability to automate routine tasks to gain high level of efficiencies with your new EHR. Look for automation options that ensure patient safety, regulatory compliance, and high quality documentation and service.
Ability to grow and change with future needs. Look for a vendor that is committed to working with you as technologies evolve or your own practice expands.
Finally even though certification by an ONC-ATCB is mandatory to qualify for CMS incentives, let that not be the driving factor while selecting your new or replacement Pediatric EHR.
"Nice to have" Requirements
Once you've determined the "must have" and 'preferred' components of your Pediatric EHR and integrated the AHRQ-prescribed requirements, it's time to move onto your "wish list." Depending on the particular needs of your practice, these extras can help transform an acceptable EHR to an extraordinary one:
Comprehensive EHR training for your staff that accommodates new staff hires, temp and contract office personnel
Multiple ways to chart notes including point-and-click, voice recognition, handwriting recognition (customizable).
Data migration support when you are switching from your existing EHR
Low Total Cost of Ownership (TCO)
Other EHR Selection Criteria
All pediatric practices must take few other components into consideration when evaluating potential replacement Pediatric EHR systems. These include:
Scalability
The ability to handle your practice size, including number of practitioners and multiple locations or sites, is essential when selecting a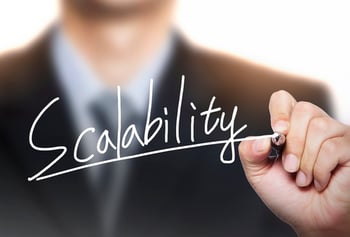 system which is flexible, robust and able to most efficiently meet your needs -- even as they are evolving.
Systems Architecture
Determining whether to store your data via on-site servers or in the cloud is a question more and more pediatric practices are facing. While concerns about patient privacy have traditionally led pediatricians to strive to maintain immediate access and control, the increasing benefits of the cloud -- and corresponding improvements to security -- are changing the landscape and increasing number of Pediatric Clinics are opting for Cloud-based Pediatric EMR Systems.
Cost of new Pediatric EHR system
The total, ongoing cost for your Pediatric EMR should be transparent. Software-as-a-service, such as web-based EHR or billing systems, often comes with maintenance or subscription fees. If you don't understand the cost of the EHR system, ask questions so you can properly budget technical requirements going forward.
Evaluate the adaptability of Your New EHR system to your practice
No EHR system will fit your practice without some changes. Medical Economics notes that some systems still suffer from the cookie-cutter approach - one size fits all. You want a system that can be customized to the way you see patients and the workflow through your office. Otherwise you will witness slow startup period, decreased productivity and increased stress.
For more information about how our Pediatric solutions can improve the efficiencies in your Pediatrics Clinic or to see a demo of PrognoCIS Pediatric EHR, contact Revenue XL today.
Readers may also find these useful: