Benefits of Pediatrics EMR For Children
Pediatric EMR software has the capacity to drastically simplify the workflow for a pediatric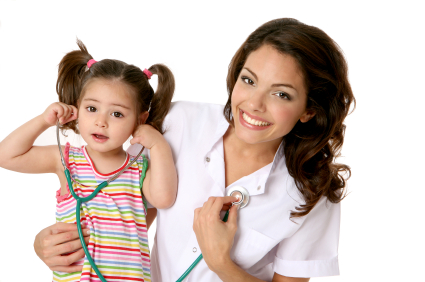 office setting. When you implement an integrated software package--especially one that combines EMR functionality with Practice Management capability--you increase interoperability for seamless care, gain customizable options to fit your current systems, and make the best possible use of cutting-edge technologies for patient care and office ease.
Enhanced Pediatric Care
EMR/EHR systems can change the face of medical practice in any medical discipline -- but they are particularly powerful in pediatric care. Here are three top reasons reasons Pediatric EMR/EHR systems (when properly implemented) are beneficial for children:
1. Improvement in Childhood Obesity Intervention
A recent obesity study in Pediatrics , the journal of the American Academy of Pediatrics, found that a quality improvement approach in an electronic medical record program, implemented in a large pediatric health care operation, supported powerful system changes that helped identify, prevent, and manage childhood obesity with increased efficacy.
2. Improvement of Overall Childhood Health:
Another Pediatrics study, published in 2009, found that health information technology can measurably improve health care quality for children. The same study addressed several challenges to practically implementing health information technologies for pediatric care.
3. Error Reduction In Sensitive Situations:
At its most basic level, EMR capacities have the ability to minimize error propagation. Verification screens and patient pictures can reduce basic order entry errors, improve discharge communication in institutional settings, and even decrease the mortality rate in hospital settings.
The Bottom Line
The common denominator in all of these cases is quality. Not every EMR system is created equal. Make sure the system your office chooses matches your needs, works with your current system, and helps identify particular problem areas or "red flags" that can help you better care for your young patients. A user-friendly record-keeping system that is both well-conceived and well-implemented by knowledgeable and capable staff can change the way you do business and help you put the focus where it should be: squarely on the children you serve.
Are you still wondering if implementing Pediatric EMR System is the right thing for you to do? Take the first small step and call us today to discuss your thoughts and check out a customized demo of RevenueXL's PrognoCIS Pediatric EMR.
Related Posts:
Pediatric EMR / EHR Software - Essential Guide for Pediatricians

Features and Advantages of of a Pediatric EHR for every Physician