Best Pediatric EMR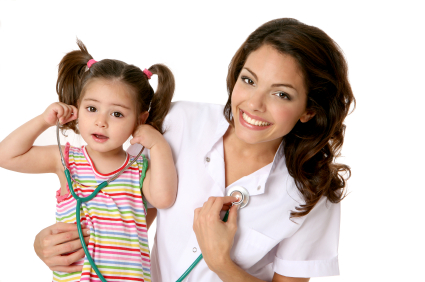 Here are the Top 11
Certified Pediatric EMR
Software features that Pediatricians are looking for when selecting a Certified EMR Software because they add significant value to their practice:
1. Workflow that's tailored to pediatrics
EMR software meant for adults or for low-volume practices may not fit with your practice. Your pediatric EMR software should be able to handle the high-volume, rapid turnover, short notice nature of a pediatric practice, as well as store and secure sensitive data.
It should also easily access and incorporate into your chart notes, age and gender specific growth charts with a single click. Smooth transition logic intuitively leading you through your customized workflow.
2. Immunization management
Particularly during the early years of their lives, children get a lot of shots. The software needs to be able to track, manage, and alert you to when the child needs to schedule, say, her next hepatitis vaccine. It should also track the batch and lot number of the immunization given.
3. Drug alert system just for pediatrics
Some medicines are fine for adults, but others can be dangerous - even fatal - for children. When you're prescribing medicine, you need to be able to quickly cross-check and verify that the drug won't harm the child more than help him, and that's why it's important to have that kind of alerting system in your software.
4. Child-specific templates
In addition to standard well-visit templates that chart weight, height, head circumference, and other metrics, pediatric EMR software needs to also be able to generate things like camp, sports, and school records. This would also include templates for notes like school notes, allergy notes, and flu notes. It should allow you to perform well child exams through the use of knowledge-based templates or pre-populated intuitive learning software design. Less clicks, less drop downs, summary face sheet just like you are used to.

5. Ability to quickly print consent forms
Able to quickly print out consent forms and capture parent's signature electronically.
5. Easily document and access developmental milestones.
6. Document and review birth history and prenatal history.
7. Inbuilt Pediatric Dosage Calculator and Drug Interaction Checking
Fully integrated access to up to date pediatric dosage calculator and drug interaction checking and alert system to ensure appropriate patient treatment and safety. Prescriptions can be printed, faxed, or electronically sent to the pharmacy of choice including an updated national pharmacy database.
8. Bi-directional Electronic Lab Interfaces
Fully integrated bi-directional electronic lab interface for ordering labs and receiving results that are easily attached to patients electronic chart. Lab orders can also be printed or faxed.
9. Printable Forms
Easy access to printable return to school forms, camp physical forms, or sports physical forms, all at the click of a button.
10. Multiple modes of interacting with EHR
The ability to electronically chart notes or input vitals and other data with several on-the-fly ways including, point-and-click, voice recognition, handwriting recognition, or through the use of customizable and printable patient and doctor specific forms.
11. Integration with other systems
Finally, you don't want to buy a pediatric EMR package, only to find that it doesn't play well with your billing or scheduling system. Consider how the software will work with your practice as a whole.
A Certified EMR Software that either has fully integrated Practice Management and Medical Billing Software or, one that can be interfaced with your existing PM/Medical Billing software. Also including real time insurance eligibility, E&M coding advisor, easy tracking, ERA posting, reporting, A/R management, et al.
Read More:
Pediatric EMR / EHR Software - Essential Guide for Pediatricians
Why cloud based EMRs are better for your pediatric practice