Endocrinology Medical Billing & RCM
Includes Free EHR For Endocrinology
RevenueXL understands that each endocrinology practice has its own unique challenges and goals, and requires custom and intuitive ways to manage and access endocrinology electronic medical records.
This is why we offer easy-to-use Endocrinolonogy EMR software solutions (with 5* Usability Rating) that reduce the amount of time Endocrinologists spend submitting, organizing, and locating paperwork, and enhance the health services they provide to patients.
Certified Endocrinology EHR Software - Main Features
Client/Server or Cloud-based EMR options
E&M Coding Assistance
Drug database with interaction checking
Lab Interface (Quest, LabCorp, etc.)
Billing/Scheduling Software Interface
iPhone, iPad and Tablet PC Enabled
PACS/imaging center interface
HL7 Custom Interfaces
Online patient portal and referring physician portal
Customized SOAP note templates
Decision support (treatment plans, ADE)
Automatic referring physician letters
Electronic faxing and e-prescribing
Meaningful Use Stage 2 Certified
ICD-10 Ready
Learn why more Endocrinologists are switching over to RevenueXL's PrognoCIS EHR
Why Implement RevenueXL's PrognoCIS Endocrinology EMR
---
Enhance Workflow – Intuitive electronic medical record software makes it simple and easy to increase your patient volume without being slowed by administrative tasks.
Certified Solutions – Our EMR software is both ONC-ATCB and CCHIT certified. This signifies that we have proven our commitment to complying with all standards and best practices as required by the U.S. Department of Health and Human Services.
Improve Patient Care – Endocrinologists have all of the necessary patient data and notes at their fingertips thanks to the best endocrinology EMR software available. Automatic personalized notifications and patient profiles also make it easier for endocrinologists to build lasting positive relationships with patients and their families.
Clinical Process Automation – Save time and promptly see more patients thanks to automatic billing and clinical processes. Fast Lab Ordering – Electronically send lab orders using our complimentary lab interface, which utilizes Quest and LabCorp.
Free Meaningful Use Package – Receive our Meaningful Use Package at no additional cost, which includes many features such as the Patient Portal, Lab Connectivity, and the eRx. Our Endocrinology Meaningful Use Compliance Dashboard helps Endocrinologists ensure that they are meeting all requirements for incentive reimbursements.
---
Anatomical Templates: Abnormal Weight Gain; Adrenal Neoplasm; Ankle Brachial Index; ASCVD; Autonomic Function Testing; Boniva Injection; Diabetes Management; Dyslipidemia; Electroneurogram; Fine Needle Aspiration; Galactorrhea; Hypercalcemia; Hypertension; Hyperthyroidism, etc.
Patient Brochures: Acromegaly, Adrenal Glands, Adrenal Insufficiency, Congenital Adrenal Hyperplasia, Congenital Hypothyroidism, Cushing's Syndrome, Function of the Parathyroid Glands, Grave's Disease, Hashimoto's Disease, High Cholesterol Risk and Prevention, Hypertension, etc.
---
Adrenal Gland Disorders
Glucocorticoid Therapy
Hyper and Hypothyroidism Disorders
Hirsutism
Hypercalcemia
Hypopituitarism
Obesity
Pancreas Conditions
Parathyroid
Polyuria/Polydipsia
Diabetes Management
Hypothalamic and Pituitary Disorders
Gonadal Disorders
Bone and Mineral Metabolism
Diabetes Mellitus Type 1 and Type 2
Point-n-click SOAP Note Templates
Custom Endocrinology SOAP Note Templates
Referral Letter Templates customized for the Endocrinologist
---
Fully Customized Endocrinology Electronic Medical Record Management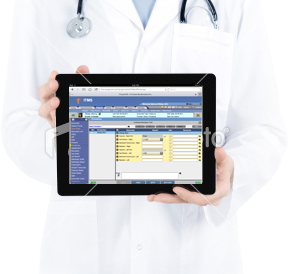 In order to best fulfill the diverse needs of endocrinology practices, RevenueXL offers Endocrinology EHR management solution that is fully customized to meet your specific needs.
Our comprehensive EMR implementation services will ensure that not only various templates are customized in accordance wuth your requirements, we will also customize the EMR to match the workflow in your clinic.

While integration between EMR and Practice Management is highly recommended, you can choose to implement our Pediatric EMR alone and interface it with your existing medical billing software.
---
Free Endocrinology EHR with Medical Billing Services Starting at 2.5%
Can you can identify yourself with one or more of these situations?
Your practice is struggling with cash flow due to unmanageable or overwhelming account receivables
In-house labor expenses and the cost of hiring and training is straining your budget
Past billing and follow up errors have you considering a change to outsource your billing
You want professionals handling your medical billing but you don't want to overspend
You need more time with patients but you are bogged down in administration and financial management