Cloud based Ob Gyn EMR : The Right EMR for Gynecologists
Transform Your Practice Using Web-based Ob Gyn EHR Software Solutions
Obstetrics and gynecology is a diversified specialty concerned with the delivery of medical and surgical care to women. Obstetricians and gynecologists provide care to patients of all ages from puberty through menopause and beyond. They treat both acute and chronic health conditions besides managing risk through the pregnancy and childbirth process. As documentation needs evolve under health care reform, it's more important than ever for obstetricians and gynecologists to choose a comprehensive, easy-to-use EMR that seamlessly integrates with existing practice flow. PrognoCIS, our cloud-based ONC-ATCB and CCHIT-certified EMR for Ob Gyn, simplifies charting and enables secure communication with referring physicians and medical facilities.
PrognoCIS is a cost-effective web-based Ob Gyn EMR that helps your practice achieve Meaningful Use compliance and gives you and key staff anytime, anywhere access to essential patient information.
Benefits of Utilizing PrognoCIS Ob Gyn EMR Management Software
---
Enhance Workflow – Intuitive electronic medical record software makes it simple and easy to increase your patient volume without being slowed by administrative tasks.
Certified Solutions – Our EMR software is both ONC-ATCB and CCHIT certified. This signifies that we have proven our commitment to complying with all standards and best practices as required by the U.S. Department of Health and Human Services.
Improve Patient Care – Obstetricians and gynecologists have all of the necessary patient data and notes at their fingertips thanks to the best Ob Gyn EMR software available. Automatic personalized notifications and patient profiles also make it easier for Urologists to build lasting positive relationships with patients and their families.
Clinical Process Automation – Save time and promptly see more patients thanks to automatic billing and clinical processes. Fast Lab Ordering – Electronically send lab orders using our complimentary lab interface, which utilizes Quest and LabCorp.
Free Meaningful Use Package – Receive our Meaningful Use Package at no additional cost, which includes many features such as the Patient Portal, Lab Connectivity, and the eRx. Our Ob/Gyn Meaningful Use Compliance Dashboard helps Obstetricians and gynecologists to ensure that they are meeting all requirements for incentive reimbursements.
Features of Comprehensive PrognoCIS Ob Gyn EMR
---
Client/Server or Web-based EMR Options
E&M Coding Assistance
PDR-Based Prescription Writing
Comprehensive Lab Interfaces
Custom Decision Support (ADE, Coding)
Billing/Scheduling Software Interfaces
Document/Image Management Systems
Tablet PC Enabled Technologies
HL7 Custom Interfaces
Online Patient Portal
Designed to address the unique concerns of obstetricians and gynecologists, RevenueXL's Ob/Gyn EMR Program also incorporates common OB/GYN complaints associated with SNOMED: breast lump and common problems, decreased libido and sexual health, infertility, incontinence, vaginitis, etc. Also includes procedural templates: colposcopy, cryosurgery, dilatation and curettage, endometrial biopsy, etc.
Fully Certified Ob Gyn EHR for Meaningful Use Incentives
Our cloud-based Ob Gyn EMR saves your practice valuable time and money and helps you easily track your MU objectives.
Four simple ways to chart: typed notes, point-and-click customizable templates, speech and handwriting recognition.
Integrated billing and automated EMR notifications and alerts.
Online connectivity with LabCorp and Quest, and a robust ePrescribe module.
Secure patient portal for communicating appointment requests and reminders, test and lab results, medication requests, with HIPAA-compliant email and text messaging.
Meaningful Use dashboard to track your progress toward achieving the annual MU incentive payments available under the Affordable Care Act.
Our Certified EMR for obstetricians and gynecologists harnesses the power of SaaS technology to drive down IT costs and enhance physician convenience. PrognoCIS works across all desktop and mobile devices including tablets and smartphones for 24/7 access to the information you need.
Harness the Power of the Cloud
Our cloud-based Ob Gyn EHR is completely scalable, making it affordable for small and mid-sized practices. With traditional server-based EMRs, implementation and maintenance costs can be prohibitive.
With PrognoCIS, there is no upfront investment in software or hardware, and ongoing usage costs start as low as $175 per month.
Never again worry about losing valuable data due to hardware or software failures; we protect your data with a sophisticated and redundant backup system.
Our web-based Ob Gyn EMR is fully functional even offline for times when Internet connectivity is unavailable.
Fully Customized to Your Practice Flow - Discover the Convenience
PrognoCIS is customizable--your EMR works with your practice, not the other way around. When you choose our cloud-based Urology EHR, our Implementation Specialists customize your templates and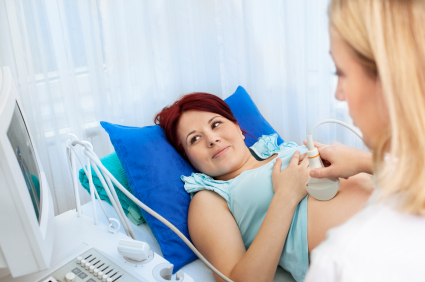 documents, and tailor the EHR to the workflow in your practice. Implementation is virtually effortless, leading to fast return on your investment. PrognoCIS also comes with unlimited technical support via email, phone and online chat.
Our Certified EMR for Obstetricians and gynecologosts pairs with our Practice Management package for enhanced revenue cycle management and expedited insurance billing and reimbursement. It also integrates seamlessly with your existing practice management software.
While integration between EMR and Practice Management is highly recommended, you can choose to implement our Ob/Gyn EMR alone and interface it with your existing medical billing software.
---
Ob/Gyn EMR Templates Designed to Work With You
Don't waste time, energy, and money on EHR platforms that require extensive customization of templates. RevenueXL offers numerous physician-developed and tested Ob/Gyn specific EHR templates, which can be used out of the box or adapted further in order to better suit your needs.
They are built to chart clinical visits, consultations, and procedures with your pregnant as well as non-pregnant patients in mind and can be readily incorporated into the daily routine of every physician at your clinic. The areas covered by our EMR templates for Ob/Gyn include, but are not limited to:
Colposcopy
Cryosurgery
Dilatation & Curettage
Endometrial Biopsy
Essure
Custom Ob/Gyn SOAP Note Templates
Referral Letter Templates customized for the Gynecologists
Thermachoice
Diagnostic templates for ultrasound exams
Comprehensive physical exams for performing specific tests
Illustrations & Diagrams such as Cervix Colposcopy, Uterus, Female Reproductive System, Uterine Fibroids, & Pelvis
---
---
Award Winning Electronic Medical Records Software and Medical Billing Services

Black Book Awards 2013:
Best EHR Functionality Performance for Clinical Workflow & Encounter Management

#1 Choice in EHR systems for small and mid-sized (6-25) practices

#1 Top EHR Vendor Ambulatory for Internal Medicine

#1 Top EHR Vendor Ambulatory for General Surgery
KLAS:
Top 10 Best in KLAS Cloud-based EHR