Top 10 Tips : How to Select Best Medical Billing Software For Your Practice?
Choosing the right medical billing software for your practice is one of the most important decisions you'll make when it comes to managing your cash flow. After all, billing is at the heart of your revenue cycle—when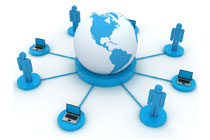 it's going well, the results show in your bottom line.
But selecting the right medical billing software is a challenge; there are easily hundreds of options available. If you're trying to choose the right-fit software for your practice, here are 10 tips to help you decide.


1. How much do you want to spend on medical billing software?
Your budget should be the first criterion you use to filter out your options. When you consult with potential vendors, be sure to ask for a complete summary of costs. If you choose a cloud-based software-as-a-service (SaaS) product or a web-based application, make sure you know what's included in your subscription fees and what's extra. If you purchase a package to host on your own network, ask about support and licensing fees, and any ongoing upgrades and maintenance issues.
Practices purchasing billing software for the first time often find that a hosted or SaaS solution is the most economical way to get started.
2. Will you need to make an investment in hardware or infrastructure?
In some cases, practices invest in a turnkey solution, in which the EMR and billing components are marketed as one complete package. If you already use an EMR or EHR (and other practice management software) and you're happy with it and plan to continue using it, be sure there is seamless interoperability between the two systems.
3. How will it work with your existing EHR?
In some cases, practices invest in a turnkey solution, in which the EMR and billing components are marketed as one complete package. If you already use an EMR or EHR (and other practice management software) and you're happy with it and plan to continue using it, be sure there is seamless interoperability between the two systems.
4. Do you have adequate in-house IT resources to support your medical billing software?
If you have a robust IT department, or an outsourced IT contractor, that can handle installation, upgrades, and support, purchasing your system outright may make sense for you. On the other hand, if you'd rather not devote resources to the technical side of your medical billing software, a web-based application or SaaS product, in which most of the technical and IT details are managed for you, may be the best choice.
5. Is the billing software easy to use?
This may seem like an obvious question, but there are actually hidden pitfalls many practice managers overlook. After all, any practice management software package is simple to use if you've had months of training! But most practices don't have that kind of time to train staff and bring them up to speed; ideally, your staff should be comfortable using the system with just a couple days of training.
When you evaluate a medical billing package, take a look at the user interface: Is it intuitive? If you've never used the product before, is it structured in such a way that you could find help on your own for most basic operations? Does it look and operate like other software products you use in your practice or is it totally alien? Finding an intuitive package cuts down on training time and helps prevent lost time searching for answers to basic user questions.
6. How long will it take to implement the system?
Any software implementation will of course interrupt your business operations for a certain period of time—but if the package you select requires days of downtime and interruptions, it will have a serious impact on the smooth running of your practice. Ask the vendor for a realistic estimate of the implementation period—and make sure your practice can comfortably manage the projected disruption.
7. What type of training is available and will the training period fit your schedule?
Your staff will need to be trained on any new system you select, but it's important to find out exactly what time commitment is required and what the vendor is offering in terms of training and ongoing support during the early implementation period. Will there be someone on site to manage any issues during the implementation and transition period? Can you comfortably manage the required training schedule given your own staffing situation?
Ask the vendor about their experience with other practices similar to your own: How long did the training last? Were there any pitfalls during the implementation and transition to be aware of? How long does it take most practices to be fully competent with the system?
8. What safeguards are in place to protect the security and integrity of your data?
This is key, because no practice wants to be on the receiving end of a HIPAA audit and potential violation. Is there adequate encryption—and is the package fully HIPAA compliant? How is data backup handled? Again, if you purchase the product outright, you need to have the IT support to manage these tasks. If you're using a hosted or SaaS system, be sure to enquire about backup and storage protocols.
This is also a good time to ask about document storage for your paper records and imaging files; ask about the vendor's procedures for handling your existing records as well as adding new files going forward.
9. Is there a robust reporting system?
You cannot manage what you do not measure, as the old adage goes, so look for a medical billing system with a customizable and comprehensive suite of reports. Ideally, you should have several options for exporting your data; interoperability with common accounting and practice management software is a nice feature to have, as well.
10. Can the system be customized to your unique practice requirements?
No two practices are exactly alike, so an off-the-shelf solution that works for one practice may not work well for yours. Find out about customization options—what's available, how easy or difficult it is to adjust your software preferences, and who is responsible for any customization requests.


Looking Ahead
These 10 tips will help you begin the process of elimination when it comes to choosing your medical billing software. RevenueXL's medical billing and coding software is available both as a fully customizable and HIPAA-compliant web-based solution or cloud-based SaaS package to meet the needs of both solo and small practices as well as larger, mid-sized practices.
Ask us how to make PrognoCIS the cornerstone of your revenue management system and increase your revenues.