Can EHR Optimization help overcome dissatisfaction with your EHR?
When the federal government implemented its meaningful use initiative as part of the American Recovery and Reinvestment Act of 2009,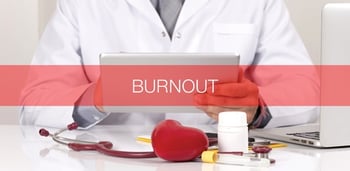 medical groups finally started to move toward electronic health records en mass. By 2015, nearly 9 in 10 (87%) of office-based physicians had adopted an EHR, and over 3 in 4 (78%) had adopted a certified EHR, according to the Office of the National Coordinator for Health IT.
However, the dissatisfaction with EHRs continues to rise at an accelerated pace. It has also resulted in physician burnout which in turn can create more patient safety problems. This post addresses the core issue of EHR Optimization and all the facets associated with the process of optimizing an EHR.
EHR Adoption Rates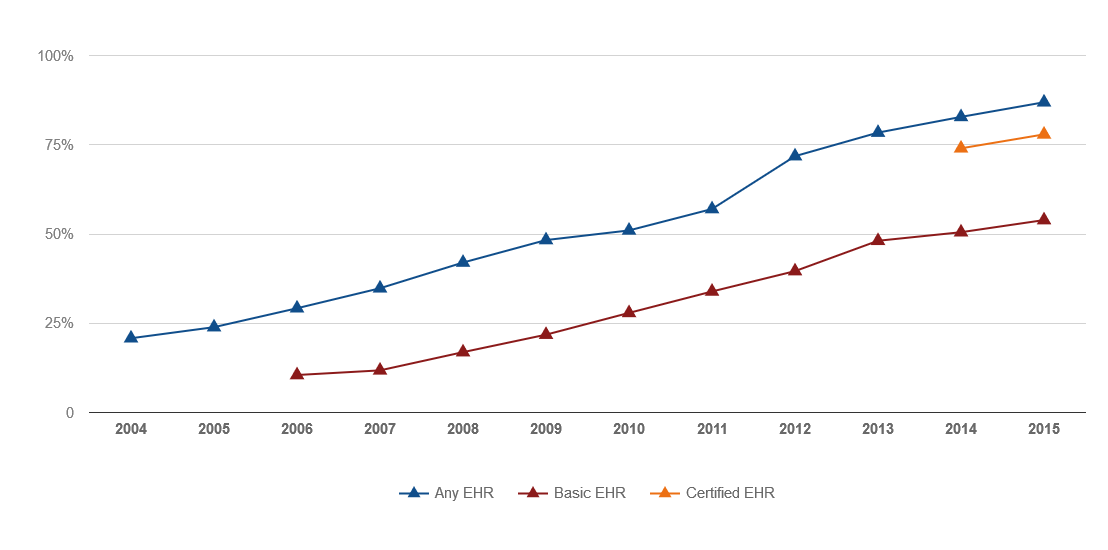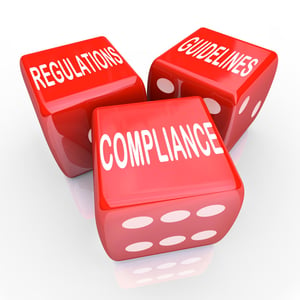 By clearing this adoption hurdle, physician practices looked as if they were finally ready to reap the long-promised efficiency and clinical improvement benefits associated with EHRs. Unfortunately, though, many healthcare organizations have ultimately struggled to realize these benefits. Fast forward to today – and healthcare organizations are now looking to make the most of their EHRs through optimization efforts while some others are staring all over with replacement EHRs.
Dealing with EHR Dissatisfaction
While EHRs have been widely adopted, dissatisfaction runs rampant at medical practices. In fact, Keith Martin, Editor of Medical Economics, noted that that EHRs have had their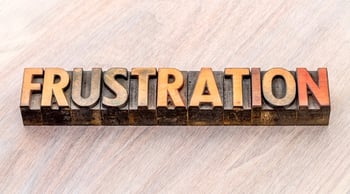 successes but "those are dramatically eclipsed by the disappointment, anger and frustration experienced by the vast majority of their main users: physicians." Martin pointed out that when doctors received financial incentives to get on board with electronic systems, they were looking to leverage a new tool that would help to improve patient care. The result, however, for many, "has been losing productivity, settling for sub-par systems and creating a rift in the physician patient relationship."
Impact on Quality of Patient Care
Consider the following: According to a Medical Economics survey of 3,200 physicians conducted in 2017: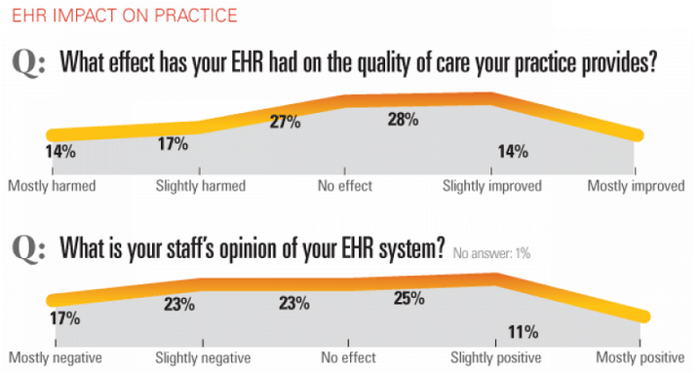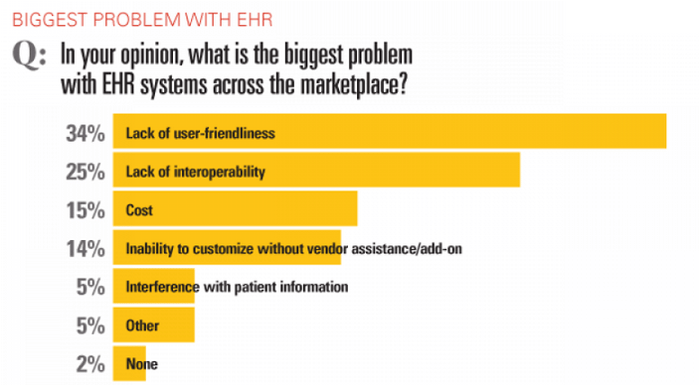 Similarly, a 2015 survey of 940 physicians conducted by the American Medical Association and AmericanEHR Partners, found that just 34% of respondents were satisfied or very satisfied with their EHRs, compared with 61% who reported those levels of satisfaction five years earlier. In fact, the survey found that 42% of respondents described their EHR's ability to improve efficiency as difficult or very difficult; 43% said they were still addressing productivity challenges; and 72% described their EHR's ability to decrease workload as difficult or very difficult.
EHR Optimization Definition
"EHR optimization is the process of fine tuning an EHR to meet a practice's individual needs and to improve clinical productivity and efficiency."
With all of this dissatisfaction, the need to take action beckons and EHR optimization has become a common choice for myriad organizations throughout the healthcare industry. In fact, a survey of College of Health Information Management Executives, conducted by KPMG in 2017,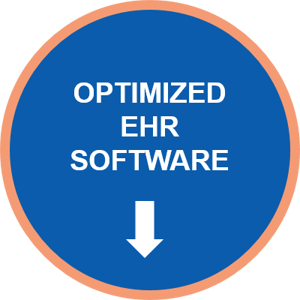 found that at least 38% of CIOs are investing in EHR optimization projects. This is a large number considering the fact that most hospital EHRs are newer versions implemented to meet meaningful use requirements over the past several years.
Accommodating New Payment Models
The proliferation of value-based care models is also igniting the optimization fire. Indeed, a recent Black Book survey indicated that most practices are demanding integrated practice management, revenue cycle management and EHR usability to effectively deal with new payment models. In fact, according to the Black Book survey results, about 76% of physician practices with 25 or more clinicians reported that they were eager to apply EHR enhancements in value-based payment innovation as well as functionality and service by the second quarter of 2016.
"The nature of integrated EHR functionality and practice management is also changing, given that Medicare and commercial payers are endeavoring on the shift away from pay-per-procedure billing to paying for value incentives for providing better care efficiently," said Doug Brown, Managing Partner of Black Book. "Notably, leading-edge EHRs are supporting large group medical practices with multiple specialties and multiple locations real-time insights and flexible technology to help drive successful accountable care organizations."
EHR Optimization Receiving a Filip from MACRA
In addition, according to a report from Impact Advisors, the Medicare Access and CHIP Reauthorization Act (MACRA) has made EHR optimization a more pressing priority. "With providers having more and more to do during an office visit, including everything from preventive care, chronic disease management, capturing quality data, filling care gaps and adequately documenting for both clinical care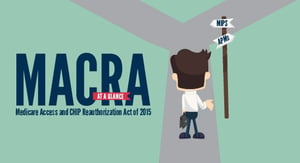 and billing purposes, it is imperative to the success of healthcare organizations to make provider use of EHRs efficient," states the Impact Advisors report.
"Most organizations have done little since EHR implementation to actually improve provider efficiency in the system . . . but going forward there will need to be considerable focus on specialty-specific build, minimizing clicks, making quality measure documentation streamlined and intuitive, and presenting providers with feedback in the form of performance dashboards," the report continued.

Patient Centered Medical Home (PCMH) to Leverage Optimized EHRs
EHR optimization could, in fact, support a variety of value-based care delivery models such as the patient centered medical home (PCMH). According to the National Committee for Quality Assurance, the PCMH is a model of care that puts patients at the forefront of care. PCMHs build better relationships between people and their clinical care teams. Research shows that they improve quality, the patient experience and staff satisfaction, while reducing healthcare costs.
What's more, EHRs are likely to play a key role in PCMH success. Indeed, according to HealthIT.gov, "While EHR adoption is not required to establish a Patient Centered Medical Home (PCMH), having an EHR will help your organization manage the volume of documentation required to establish and sustain a PCMH."
EHR Optimization Toolkit
Assessing the Need for EHR Optimization
While there are many factors prompting healthcare organizations to optimize EHRs, each medical group must determine if the option is the right one for them. A publication from the National Learning Consortium suggests that practices determine the need for optimization by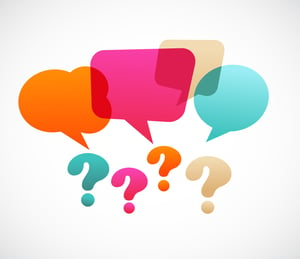 addressing the following questions:
Are users complaining? Such complaints are often a sign of the need for new approaches to help users overcome concerns.
Are workarounds being used? If users are leveraging workarounds instead of using the system as intended, that's often a sign of dissatisfaction.
Is the EHR being leveraged appropriately? Adoption statistics such as user log-ins, volume of dictation, printer usage, number of handwritten forms and staff overtime could shed light on the level of EHR use.
Are goals being met? Lack of goal achievement relative to patient safety and quality improvement often points to underlying EHR utilization issues.
Medical practices should also take a close look at exactly how their EHRs were implemented to determine if optimization is needed. Some practices, in essence, installed their EMRs quickly in an effort to meet meaningful use incentive program requirements. By doing so, these medical groups might have glossed over key functionality and user training issues.

Starting Over With New EHR vs. Optimizing Existing EHR
Optimization may not be the right option for all healthcare organizations, though. According to the Medical Economics study, 15% of survey respondents indicated that their practices were considering switching its current EHR in the next 12 months.
To determine if a new EHR is needed , it is important to evaluate exactly why the current EHR is not meeting practice needs by asking the following questions:
Is there a training issue?
Is the technical support not responsive enough?
Can the system adapt to your practice's workflow requirements?
Is the vendor providing adequate customer service?
Is the system capable of communicating or interacting with other solutions?
Does the system meet the needs of specialists?
Setting the Optimization Stage

When starting EHR optimization initiative, it's important to have a clear idea of what the EHR does well, what it is lacking – and what needs to be done to improve. Through this assessment, medical groups can come up with a detailed optimization plan that includes a wide array of remediation's designed to address specific shortcomings as well as identify exactly what is working well and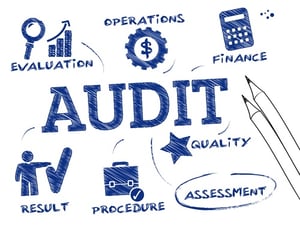 what needs to be overhauled, changed or merely tweaked.11
While interventions will vary from group to group, it is important to ensure that each function of the EMR – e-prescribing, electronic referrals, lab orders – is being regularly and optimally used. Obviously, medical practices will not be able to experience any care coordination or efficiency benefits if functionality simply sits dormant.
If certain functions are not being used, finding out why is an imperative. Perhaps the end-user simply doesn't see the value of the electronic capabilities or finds the interface difficult to use. So, instead of simply ensuring that certain functionality is operational, provide the training that ensures all users understand why and how to utilize each function. In addition, instead of simply ensuring that your practice is outfitted with hardware, ensure that each staff member has the hardware that they want or prefer to use the system.
Taking EHR Optimization Step by Step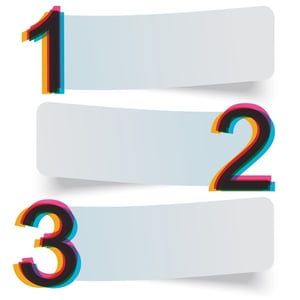 According to ECG Management Consultants, organizations need to pass through three phases of an EHR optimization to achieve success:
Stability: During this stage, organizations regain their footing after a disruptive go-live. During this stage, practices strive to demonstrate pre-go-live levels of productivity and demonstrate basic system competency.
Proficiency: Here, physician practices address challenges that were identified during implementation but deferred to optimization; adopt and maintain intended workflows; and demonstrate functional and operational efficiency.
Performance improvement: Goals during this stage are apt to include targets that surpass pre- go-live performance standards. As such, training and support is based on specific goal driven by identified metrics.12
Tackling EHR Training
Training also needs to be continually addressed as your practice works to optimize its EMR. Of course, staff members need to be trained to ensure that they are aware of and are actually using all of the technology's functionality.
This often requires shadowing staff members and providing "at the elbow" support – as sometimes clinicians and others simply don't realize that they are not taking advantage of various functions or don't know what questions to ask. Training shouldn't stop with staff, as patients need to be in the know as well. For instance, instead of simply firing up a patient portal, medical groups should work with patients to make sure they know why – and how to use it.
Taking a Strategic Approach to EHR Optimization

According to a publication from the National Learning Consortium, healthcare organizations should consider the following strategies when optimizing an EHR: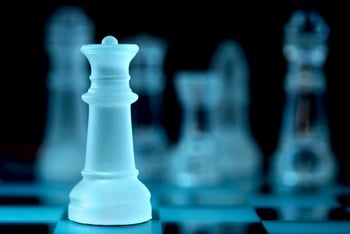 Map current workflow and compare this with the "improved with EHR" workflow and process map that is intended to be performed
Directly observe how individual are using the EHR – and identify where additional training or modification are needed.
Consider the physical environment and determine if accessibility issues need to be addressed
Role-play with individuals to make them feel comfortable with changes in how work is performed in front of a patient.
Script how to introduce the EHR to patients
Evaluate data requirements to ensure that clinicians do not feel that the data entry requirements are too onerous.
Determine if there are alternative sources for data that would reduce the data entry burden.
Make sure that users understand the value behind the data collected.
Re-evaluate and continue to work on any issues identified and on identifying other issues.
Issues Encountered During Optimization
According to Optimum Health IT, organizations are apt to identify four categories of issues when participating in an optimization initiative:
Break/fix include issues with software functionality that need to be fixed by either IT analysts or vendors.
System enhancement issues include enhancements that are either not yet developed by the vendor or not yet implemented by the IT department.
Workflow issues arise when a process or procedure is inefficient.
Training issues occur when the system is functioning properly, but the end user is not using the system correctly. 14
Best Practices in EHR Optimization
In addition to moving through the optimization steps and identifying issues, healthcare organizations should seek to implement best practices. According to the EHR Arch Collaborative from KLAS, successful EHR optimization programs include:
Personalization: By personalizing the settings of an EHR, a "one-size-fits-all" EHR can work for each user. When personalization enables users to quickly retrieve data or review charts, clinician satisfaction improves.
Education: Initial and ongoing education are required to achieve optimization success. Newly hired physicians should spend six or more hours in training taught by other clinicians while on-going training should leverage the power of peer pressure to engage clinicians.
Culture: Successful organizations need to build a culture of IT service and user empowerment. This involves listening to and resolving clinician challenges while not blaming all problems on the EHR vendor.
Reaping Electronic Health Records Benefits
Ultimately, by participating in optimization efforts, organizations can finally start to tap into their EHRs' potential. Indeed, medical groups can get beyond implementation challenges and start to better manage care for patients and provide better health care by:

Providing accurate, up-to-date, and complete information about patients at the point of care
Enabling quick access to patient records for more coordinated, efficient care
Securely sharing electronic information with patients and other clinicians
Helping providers more effectively diagnose patients, reduce medical errors, and provide safer care
Improving patient and provider interaction and communication, as well as health care convenience
Enabling safer, more reliable prescribing
Helping promote legible, complete documentation and accurate, streamlined coding and billing
Enhancing privacy and security of patient data
Helping providers improve productivity and work-life balance
Enabling providers to improve efficiency and meet their business goals
Reducing costs through decreased paperwork, improved safety, reduced duplication of testing, and improved health16
Indeed, with these capabilities in place, organizations can then experience significant benefits such as:
Better coordination of patient care, as all care providers have access to the same data, they can avoid ordering duplicate tests, prescribing contraindicated medications, and otherwise improve the overall quality of care.
Improved patient care outcomes, as the same information is available regarding allergies, medications and medical history will be available at the point of care and data captured by EHR technology can also be used to calculate patient care trends and outcomes across a wider population.
Greater efficiency and cost savings, as the technology enables more efficient patient visits, eliminates duplicate testing, and facilitates easier documentation.
More empowered patients as access to records enables patients to take an active role in managing their outcomes and overall well-being.
And, perhaps most important, healthcare organizations can finally realize the full intent of the federal governments meaningful use program by not only adopting electronic systems but by making the most of them to improve care, reduce costs and enhance the patient experience.