EMR Software
Definitions
Small Clinic EHR Software - What you need to lnow
How will EHR Software benefit your practice?
Most solo or small practices will derive the following benefits from an EHR that is customized to fit your specific needs and optimized to meet your specific goals.
Web-based EHR Software vs. On-premises Server-based EHR Software
EHR Software Implementation - Tips that will help you
Replacing or Switching your EHR Software?
Reasons for EHR Software Replacement
According to a
survey
conducted by Modern Medicine in 2017, here are the main reasons why practices have switched their EHR:
Changed practice / employment (48%)
Prior EHR was not user friendly (20%)
Upgrade to an integrated EHR (20%)
Wanted better customizability (17%)
Inadequate or poor customer support (13%)
Prior EHR was not Meaningful Use Certified (9%)
Found a less expensive EHR (9%)
Vendor went out of business (6%)
Others (17%)
What EHR Features are Practices looking for?
Improved ability to customize (58%)
Improved quality metrics measurement (46%)
Better Vendor Support (43%)
Improved Cost Efficiency (39%)
Better billing functionality (34%)
Better population health capability (33%)
Others (31%)
EHR Replacement / Switching - Guides
EHR Pricing - What you should expect to pay?
Why Implement PrognoCIS EMR Software?
Discover the Most Affordable EHR Software in the Market
Stage 2 Meaningful Use Ready & ICD-10 Certified EMR Software
RevenueXL provides PrognoCIS which incorporates the latest Electronic Health Records software technology. It is a user-friendly EMR software which provides medical practices with a full suite of essential features, making it easy for practices to store, create, share and track digital patient data. Practices looking to improve productivity and efficiency will appreciate the following benefits that PrognoCIS, our best integrated EMR and Practice Management software for small practices, offers.
PrognoCIS is a Fully Certified EHR Software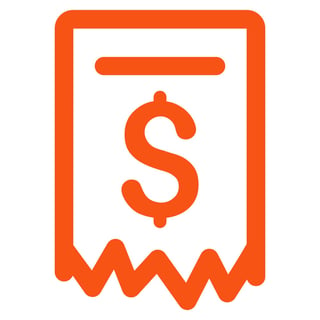 PrognoCIS is Stage 2 Meaningful Use certified. One of the most affordable EMR Software, PrognoCIS is not only CCHIT Certified (which means our software has been inspected for security, privacy, interoperability and comprehensive functionality and it meets or exceeds any Federal standards applicable to cloud based EHR technology), it is also ONC-ATCB certified. This certification signifies that PrognoCIS technology meets the standard definition of "certified EMR or EHR technology".
Web Based PrognoCIS EMR Reduces Deployment Costs
Web based or SaaS EMR continues to be a popular choice among medical practices today because it reduces deployment costs. Client-server based EMR systems result in significant up-front installation fees, which poses a problem for small and mid-size practices. However, for practices that choose to implement server based PrognoCIS EHR Software, we do provide that option.
PrognoCIS Web-based EMR (a.k.a. online EMR) software is the most affordable, easiest way to access your EMR software from anywhere – and from any device. For small to mid-sized practices and physicians on the go, the ability to securely access patient data from any computer, iPad, desktop, tablet or pocket PC is indispensable.
PrognoCIS cloud based EHR is affordable and requires low monthly fees that can be treated as operational expenses instead of sizeable capital expenditure.
Cloud based PrognoCIS EMR Offers Highest Level of Security
If you choose to implement web based PrognoCIS EMR, you will store patient data via Amazon Web Service, which is the most flexible & secure cloud computing environment available today. It provides an extremely scalable, highly reliable platform that enables users to quickly deploy applications.
PrognoCIS EHR Serves Solo/Small/Mid-Sized Practices
PrognoCIS is an EMR System that specifically serves solo, small and mid-sized practices. We understand that every practice is unique, which is why we provide fully customized solutions designed to meet the needs of all practices. The extensive features offered for solo, small and mid-sized practices allow easy customization.
Discover the Convenience of Full Service Customization, Implementation & Training Services
In order to best fulfill the diverse needs of all small and mid-sized practices, RevenueXL offers PrognoCIS EHR Solution that is fully customized to meet your specific needs.
Our comprehensive EMR implementation services will ensure that not only various templates are
customized in accordance with the requirements of your practice, we will also customize the EMR to match the workflow in your clinic.
To educate physicians and staff members about your new EHR system, we will assign each practice its own Implementation Specialist to guide users through the installation, implementation, and training processes. We also support an online Resource Center and provide unlimited technical support via phone, email, and online chat.

While integration between EMR and Practice Management is highly recommended, you can choose to implement our EMR alone and interface it with your existing medical billing software.
If you would like to work with Clearing House of your choice, please let us know during the live demo, otherwise our EMR Software comes with several free as well as reasonably priced Clearing Houses which are pre-configured.
---
RevenueXL - Providing EHR & Billing Solutions for 10 Years
Specialty EMR Fully Customized to meet Your Requirements
Don't waste time, energy, and money on EHR platforms that require extensive customization of templates. RevenueXL offers numerous physician-developed and tested specialty-specific EMR templates, which can be used out of the box or adapted further in order to better suit your needs.
They are built to chart clinical visits, consultations, and procedures with your patients in mind and can be readily incorporated into the daily routine of every physician at your clinic.