EMR Software
Electronic Medical Records Software - Nearly everything you need to know
Top Rated EHR Software 2017
The list below has been compiled from multiple sources including Software Advice and Technology Advice and websites of the makers of these EMR software platforms:
| | | | | | | | |
| --- | --- | --- | --- | --- | --- | --- | --- |
| EHR Platform | Integrated Billing? | Pricing Tier | Patient Portal? | Mobile Friendly? | Cloud or Server based? | On Technology Advice? | Software Advice Review Rating |
| | Yes | Low | Yes | Yes | Both | No | 4.0 |
| | Yes | Average | Yes | Yes | Both | Yes | 3.0 |
| | Yes | High | Yes | Yes | Both | Yes | 4.0 |
| | Yes | High | Yes | Yes | Cloud only | Yes | 3.0 |
| | Yes | Average | Yes | Yes | Cloud only | Yes | 4.0 |
| | Yes | High | Yes | Yes | Cloud only | Yes | 4.0 |
| | Yes | High | Yes | Yes | Both | Yes | 2.5 |
| | No | Low | Yes | Yes | Cloud only | Yes | 4.0 |
| | No | Low | Yes | Yes | Cloud only | Yes | - |
| | Yes | Low | Yes | Yes | Cloud only | Yes | 4.0 |
| | Yes | Average | Yes | Yes | Cloud only | No | - |
| | Yes | Average | Yes | Yes | Cloud only | No | 4.5 |
How will EHR Software benefit your practice?
Most practices including solo or small practices will derive a number of benefitsfrom an EHR that is customized to fit your specific needs and optimized to meet your goals.
Reduce patient encounter time, improve patient care and reduce charting times
Improve communications and speed up workflow with paperless documentation
Speed up patient flow, reduce denials and improve overall practice revenues
Benefit from custom reporting tools that analyze your practice's patterns for pay-for-performance, meaningful use requirements, quality measurements and financial analysis
Optimal encounter coding to improve billing and payouts
Improve patient care with automated health & wellness maintenance reminders
Integrated custom lab interfaces to electronically submit lab orders through Quest, Labcorp and more

Tips on EMR Software Selection
Listed below are some criteria that every small physician practice must address when selecting an EHR vendor.
Practices need to ensure that they understand all of the costs associated with the EHR including training, implementation assistance, annual maintenance and support and that the total cost of ownership is affordable.
The EHR must be flexible and allow the practice to operate as a standalone solution, integrate with a practice management solution, or even work with an outsourced billing company.
Seek a stable EHR vendor that constantly attracts new users and can provide proof of recent and ongoing enhancements or improvements.
EHR Usability should play an important role in final EHR selection as small practices cannot afford a decrease in productivity due to poor EHR design.
EHR must be customizable for your chosen specialty workflow such that it provides efficiency without straitjacketing the medical professional into a script that sounds completely unnatural and ill-suited for your specialty.
Selected EHR must connect providers to updated clinical guidelines, protocols, and pay-for-performance best practices.
EHR must be based on cloud-based technology (i.e., software-as-a-service-type implementation) which not only minimizes upfront costs of hardware and licenses, but it will allow for easier electronic exchanges of information with labs, pharmacies, and other entities.
Practices need excellent online help, teaching materials, and a friendly customer service team that responds efficiently.

Cloud-based EHR Software vs. Server-based EHR Software
You will need to understand the differences between web based EHR (a.k.a. Cloud based EHR) and server-based EMR to determine what will best work for your practice. There are advantages and disadvantages associated with each type of implementation and it makes sense to review the same before narrowing down on your final choice. There are also significant cost differences as well between the two.

Also known as web-based EMR systems, a cloud-based EHR operates with data and functionality housed on a third-party server. Software is purchased as a service and is either partially loaded onto practice computers or accessed completely via web portals. Cloud-based EHRs have a number of benefits for small medical practices.

A server-based EHR system stores all data and most functionality in house, which means you'll need servers onsite. A server-based system requires medical practices to purchase hardware, including servers, as well as software that has to be installed onsite.


EHR Software Implementation - Tips that will help you
Replacing or Switching your EHR Software?
Reasons for EHR Software Replacement
According to a
survey
conducted by Modern Medicine in 2017, here are the main reasons why practices have switched their EHR:
Changed practice / employment (48%)
Prior EHR was not user friendly (20%)
Upgrade to an integrated EHR (20%)
Wanted better customizability (17%)
Inadequate or poor customer support (13%)
Prior EHR was not Meaningful Use Certified (9%)
Found a less expensive EHR (9%)
Vendor went out of business (6%)
Others (17%)
What EHR Features are Practices looking for?
Improved ability to customize (58%)
Improved quality metrics measurement (46%)
Better Vendor Support (43%)
Improved Cost Efficiency (39%)
Better billing functionality (34%)
Better population health capability (33%)
Others (31%)
EHR Replacement / Switching - Guides
EHR Pricing - What you should expect to pay?
The cost of purchasing and installing an electronic health record (EHR) has been estimated by several studies to range from $15,000 to $70,000 per provider. Costs vary depending on whether you implement server based EHR (on-site EHR deployment) or web-based EHR. Web-based EHR deployment, known as Software as a Service (SaaS), typically requires providers to pay a fixed monthly subscription cost. On-site deployment often requires providers to pay for ongoing costs to support and manage on-site data servers.
The following chart from the Michigan Center for Effective IT Adoption provides estimated average upfront cost, yearly cost, and five year total cost of ownership (TCO) for on-site and SaaS EHR deployment.
Cost
In-Office (Server-based)
SaaS
Upfront Cost
Yearly Cost
5 Year TCO
Upfront Cost
Yearly Cost
5 Year TCO
Estimated Average Cost
$33,000
$4,000
$48,000
$26,000
$8,000
$58,000

Best of EMR / EHR Reviews 2017
| | |
| --- | --- |
| Software Advice | https://www.softwareadvice.com/medical/electronic-medical-record-software-comparison/ |
| Capterra | https://www.capterra.com/electronic-medical-records-software/ |
| Technology Advice | http://technologyadvice.com/ehr-emr/ |
| Software Insider | http://ehr.softwareinsider.com/ |
| Business News Daily | https://www.businessnewsdaily.com/8579-ehr-systems-for-small-practices.html |
| 4Med Marketplace | https://www.4medapproved.com/wizard/wizard/emr_software_list |
| Top 10 Reviews | http://www.toptenreviews.com/business/services/best-electronic-medical-records-software/ |
| Tame Your Practice | https://tameyourpractice.com/blog/cloud-practice-management-system-reviews |
| Consumer Affairs | https://www.consumeraffairs.com/emr-software/# |
Discover the Most Affordable EHR Software in the Market
Stage 2 Meaningful Use Ready & ICD-10 Certified EMR Software
RevenueXL provides PrognoCIS which incorporates the latest Electronic Health Records software technology. It is a user-friendly EMR software which provides medical practices with a full suite of essential features, making it easy for practices to store, create, share and track digital patient data. Practices looking to improve productivity and efficiency will appreciate the following benefits that PrognoCIS, our best integrated EMR and Practice Management software for small practices, offers.
PrognoCIS is a MACRA Certified EHR Software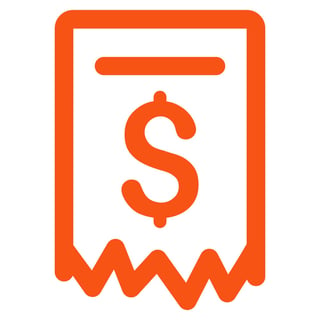 PrognoCIS is a MACRA-certified EHR. One of the most affordable EMR Software, PrognoCIS is not only CCHIT Certified (which means our software has been inspected for security, privacy, interoperability and comprehensive functionality and it meets or exceeds any Federal standards applicable to cloud based EHR technology), it is also ONC-ATCB certified. This certification signifies that PrognoCIS technology meets the standard definition of "certified EMR or EHR technology".
Web Based PrognoCIS EMR Reduces Deployment Costs
Web based or SaaS EMR continues to be a popular choice among medical practices today because it reduces deployment costs. Client-server based EMR systems result in significant up-front installation fees, which poses a problem for small and mid-size practices. However, for practices that choose to implement server based PrognoCIS EHR Software, we do provide that option.
You will find our Web-based EMR (a.k.a. online EMR) software as one of the most affordable, easiest way to access your EMR software from anywhere – and from any device. For small to mid-sized practices and physicians on the go, the ability to securely access patient data from any computer, iPad, desktop, tablet or pocket PC is indispensable.
PrognoCIS cloud based EHR is affordable and requires low monthly fees that can be treated as operational expenses instead of sizeable capital expenditure.
PrognoCIS EHR Offers Highest Level of Security
If you choose to implement PrognoCIS EMR, you will store patient data via Amazon Web Service, which is the most flexible & secure cloud computing environment available today. It provides an extremely scalable, highly reliable platform that enables users to quickly deploy applications.
PrognoCIS EHR Serves Solo/Small/Mid-Sized Practices
PrognoCIS is an EMR System that specifically serves solo, small and mid-sized practices. We understand that every practice is unique, which is why we provide fully customized solutions designed to meet the needs of all practices. The extensive features offered for solo, small and mid-sized practices allow easy customization.
Discover the Convenience of Full Service Customization, Implementation & Training Services
In order to best fulfill the diverse needs of all small and mid-sized practices, RevenueXL offers PrognoCIS EHR Solution that is fully customized to meet your specific needs.
Our comprehensive EMR implementation services will ensure that not only various templates are
customized in accordance with the requirements of your practice, we will also customize the EMR to match the workflow in your clinic.
To educate physicians and staff members about your new EHR system, we will assign each practice its own Implementation Specialist to guide users through the installation, implementation, and training processes. We also support an online Resource Center and provide unlimited technical support via phone, email, and online chat.

While integration between EMR and Practice Management is highly recommended, you can choose to implement our EMR alone and interface it with your existing medical billing software.
If you would like to work with Clearing House of your choice, please let us know during the live demo, otherwise our EMR Software comes with several free as well as reasonably priced Clearing Houses which are pre-configured.
---
RevenueXL - Providing EHR & Billing Solutions for 10 Years
Specialty EMR Fully Customized to meet Your Requirements
Don't waste time, energy, and money on EHR platforms that require extensive customization of templates. RevenueXL offers numerous physician-developed and tested specialty-specific EMR templates, which can be used out of the box or adapted further in order to better suit your needs.
They are built to chart clinical visits, consultations, and procedures with your patients in mind and can be readily incorporated into the daily routine of every physician at your clinic.
EMR Software - Frequently Asked Questions
Definitions
EHR Selection for Small Clinics