Patient Engagement
Patient Engagement has become imperative for healthcare providers in today's rapidly-evolving healthcare landscape. The U.S. government has decided that this is so vitally important that it is mandated by law. Meaningful Use Stage 2 requires that physicians provide patients the ability to view online, download and transmit their health information, generate and transmit permissible prescriptions electronically, and use secure electronic messaging to communicate with patients on relevant health information.
What is Patient Engagement?
Definition
"Patient Engagement is a patient-centric initiative in which patients are regarded as partners in care, and are well-informed and actively participating in health-related activities, sharing in decision-making, and working together with caregivers and members of their health care team to maintain and improve their own health and wellness. "
Patient Engagement covers a whole range of activities and can take on many forms, from patients accessing their own clinical data via patient portals, to discussing their treatment with their physicians through secure electronic messaging, to monitoring their own health activities using wearable tracking devices, among others.
Elements of Patient Engagement
While technology is a powerful tool for patient engagement, it should not be the only means nor should it be an end in itself. True patient engagement goes beyond just setting up the tech infrastructure and includes the following elements:
Mindset and cultural shifts that accepts and encourages patient engagement as a natural and valid component of healthcare
"Patient activation", which is defined as patients' knowledge, skills, ability, and willingness to manage their own healthcare
Systems and processes that support the collaboration between providers, patients, and the healthcare team. This means assessing the use of technology as it affects your practice's workflows and integrating technology in such a way that it supports the efficient and effective delivery of care.
Benefits of Patient Engagement
Patient Engagement can provide immense benefits to your patients and your practice, as it helps achieve the triple aim of healthcare delivery: improving the patient experience of care and population health, while and reducing the per capita cost.
Patient Engagement provides the following powerful benefits: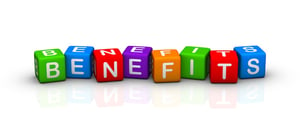 1. Enhanced communication
Patients and providers can communicate and collaborate with each other more quickly and easily with the use of technology. This facilitates the sharing of updates on both sides, and provides a means for shared decision-making to happen. Enhanced communication leads to better care, improved outcomes, and increased patient satisfaction.

2. Better care and improved outcomes
When patients and caregivers are given access to their health and clinical data as well as treatment information and decision-making tools, their understanding increases and they are better able to participate in their care. This participation gives providers more information about the patient's condition and helps them make better decisions as well. Health outcomes are improved by increased ability to monitor patients' health condition, which can alert them to early warning signals, enable early intervention, and possibly lower the incidence of emergency room visits and hospitalizations.
3. Increased patient satisfaction
Easy access to their health and clinical information the ability to interact with their physicians and healthcare team members give patients a sense of empowerment and more control over their lives. This helps to increase their overall satisfaction with the care provided and outcomes of such care, which is a major component of value-based reimbursement.

4. Lower costs and other financial benefits
Patients can save time and money by scheduling appointments using the patient portal. Appointment reminders not only increase patient satisfaction, but can mean a reduction in cancellations and no-shows. Increased patient satisfaction results in the practice being able to maintain and grow its patient base, as evidence has shown that patients who use the portal are nearly 2.6 times more likely to stay patients.
Policy Framework Supporting Patient Engagement
Patient Engagement is a priority of, and mandated by, various regulatory bodies. Shared Decision Making is highlighted in its own section in the Affordable Care Act of 2010. The US Food and Drug Administration (FDA) has a rich history of patient engagement starting with the founding of an HIV/AIDS patient group in 1988 and includes the creation of a Patient Engagement Advisory Committee in 2017. The Centers for Medicare and Medicaid Services (CMS) has used patient experience surveys for years, some of which affect payment to CMS providers.
Patient Engagement Solutions
According to research done by Advisory Board, the most common patient engagement initiatives are: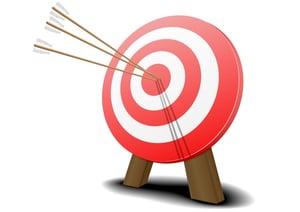 Secure email
Online/mobile scheduling including reminders
Patient-generated data, and
Social networks.
Other tools and techniques recommended by the Office of the National Coordinator for Health Information Technology (ONC) include:
New patient pre-registration
Team-based care
Daily team huddles
Pre-visit planning
Patient and family Advisory Councils
Proven Patient Engagement Strategies
1. Champion and facilitate an organizational mindset and culture that supports and celebrates patient engagement.
Acknowledging and understanding that patients and their families are active partners in their own care is the foundation of success for patient engagement initiatives. This may require significant changes for some organizations or individuals. To facilitate a smoother transition, consider the following activities:
Communicate the benefits of patient engagement clearly and consistently.
Involve stakeholders in the discussions about patient engagement and the possible changes that this may entail in terms of processes and practices. Provide assurance that their concerns and contributions are important and valued.
Collaborate with staff and leadership in creating a set of policies and procedures that clearly outlines the goals and expectations in terms of patient engagement.
2. Have a clearly-defined organizational definition, vision, and plan for patient engagement.
Before embarking on a patient engagement campaign, it is important that the entire organization, from front office staff to physicians, nurses, and other support staff, as well as leadership, understand and share the same vision and objectives. This will help the different members of the healthcare team have a consistent message and attitude when communicating and working with patients and their families. This plan should also include training and equipping all the members of the healthcare team, such that they are able to clearly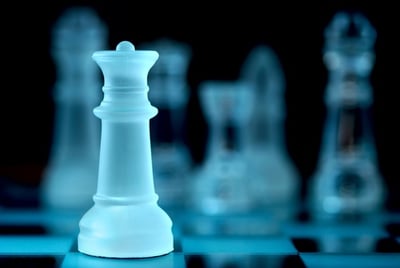 articulate the vision and strategies that will be undertaken, both on an organizational and personal level.
3. Actively support patients' involvement and participation in their care.
When a culture, vision, and plan are in place that supports patient engagement, it will be much easier for the healthcare team to identify and implement ways to support patient participation and collaboration in their care. This could include encouraging patients to sign up for and access the patient portal, consistently communicating with the care team with regards to their condition, and being open to the patient initiating plans and activities to improve their health.
The Office of the National Coordinator for Health Information Technology (ONC) identifies eleven key touchpoints during a clinic visit, during which the healthcare team can connect with the patient and encourage their use of patient engagement tools and modalities. This ranges from the receptionist at check-in and check-out encouraging patients to discuss and demonstrate the value of portal use, to various clinicians interacting with the patient and educating them about what they can do on the portal (check test results, request prescription refills, etc.) to providers encouraging the use of secure messaging system to better monitor patients' health conditions.
The key thing to note is that the entire organization, and not just the technological tool, is working cohesively and consistently towards connecting and engaging with the patient. This sense of "working together towards a common goal" is the heart of patient engagement.
4. Determine how technology can best be integrated effectively in the practice's workflows.
Before implementing new technology, consider conducting an analysis of current workflows, and how new technology may impact these existing processes. Effective technology will enable organizations to streamline and optimize workflows.
Patient portals allow patients greater accessibility to their own health information, as well as enhanced communication with the healthcare team. It also provides increased flexibility and efficiency by allowing them to request new appointments and review upcoming appointments as well as request prescription refills, all in one location.
Patient portals also have the ability to improve the healthcare team's workflows and decrease repetitive tasks, such as manually calling patients with appointment reminders or printing and mailing various test results. This frees up the team's time to focus on the patient's care.
The Office of the National Coordinator for Health Information Technology (ONC) envisions patient engagement as a continuum, whose end-goal is making the patient a part of the healthcare team. This continuum starts with encouraging portal access as a foundational tool in patient engagement.
While a patient portal is not the end-goal of patient access, it paves the way for greater engagement and participation. Care must be made to select a patient portal that has robust features that fulfills the needs of patients and staff, as well as helps the practice meet regulatory requirements. When selecting a portal, take into consideration its seamless integration with your EMR system, as well as the ability to connect securely from any device (tablets, Smartphones, PCs, and Macs) that can connect to the internet.
5. Commit to the process and be willing to learn along the way.
Patient engagement does not happen overnight or by simply turning on a new system. It may take time for practices, providers, patients, and families to fully embrace the new partnership as well as the new tools. Challenges and change will be part of the process. It is important that with this realization comes a commitment to the vision and the end-goal.
Top 5 Patient Engagement Takeaways for Small Practices
Patient Engagement should be one of the top priorities of any organization or practice, not only to meet regulatory requirements but to stay responsive and competitive in today's healthcare world.
A recent survey conducted by Black Book Market Research in Q2 2018 reported that 92% of its 650 respondents said that improving customer experience should be top goal when deploying digital health tools. The respondents, almost half of which identified themselves as millennials, have high expectations of the technology offerings from their healthcare providers in the near future, such as:
Engage them with digital provider tools (93%)
Offer a variety of virtual access points (85%)
Online scheduling (97%)
Online payment options (92%)
Provide price transparency (94%)
Organizations need to pay attention to these expectations, as the consumer survey also showed that 90% of the respondents feel no obligation to stay with a provider who does not offer a satisfactory digital experience.
Here are five steps that you can implement to get started on the path to true Patient Engagement:
Begin the process of facilitating an organizational mindset and culture that supports patient engagement by initiating discussions about it with various stakeholders.
Engage your team in creating a clear vision and plan for patient engagement.
Solicit input from your existing patients as well as staff, so that patient engagement policies and procedures are created in partnership with them.
Consider technology solutions that can be used to support and streamline your processes to help transition your organization more smoothly to a more patient-centric and patient-engaged model. A portal that is seamlessly integrated and comes as part of your EMR package may remove a lot of the friction that changes bring, and can help patients and staff adjust more easily to new workflows.
Demonstrate and model a commitment to the process of increasingly involving and partnering with patients in their care, and work with the healthcare team and with patients in identifying and celebrating milestones along the way to your goal.
Organizations and practices are now seeing that Patient Engagement is not just a trendy buzzword, nor is it just another regulatory mandate that organizations must fulfill in order to remain certified. It is an identified patient need. Embracing and implementing Patient Engagement is a must for organizations and practices who want to thrive in the healthcare environment today and in the future.
---
RevenueXL - Providing EHR & Billing Solutions for 10+ Years