Healthcare Solutions
Clinical, Financial & Administrative Solutions for Small Practice
RevenueXL brings to you award winning and user-friendly Electronic Health Record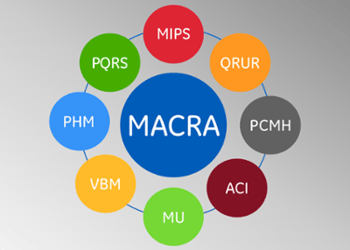 Solutions (integrated with Practice Management and Scheduling Software) for physician practices.
Free Lab Interfaces & ePrescribing
Interface with all your HL7 capable medical devices
Cloud-based or Server-based EHR System
Feature-rich EMR with affordable price
MACRA Certified EHR software
Free Patient Portal with Lab results, medication tracking, intake forms, etc
Interface with Dragon for dictating notes into your EHR
Fully customized for your specialty & workflow
Rapid 30-45 day Implementation
Meaningful Use EMR/EHR - Stimulus Dashboard
Allows administrators to gather real-time indicators of their current Meaningful Use levels.
Customized reports allow for the monitoring of countless CMS-required data elements.
Drill down and visualize those patients contained in the reporting.
Quickly export data for delivery to Regional Health Information Exchanges – the method by which providers qualify for Stimulus Funding.
RevenueXL's EHR Solution
Small and mid sized physician practices will find that RevenueXL has the ideal EHR solution to meet their clinical, financial and administrative needs. The fully integrated electronic health record (EHR), medical billing and practice management software are created for physician practices that want a sophisticated, easy-to-install and simple-to-use solution. RevenueXL's Electronic Health Record solution brings together all of the essential elements necessary to run a modern physician practice.

RevenueXL has a wide range of solutions to support physician practices, including electronic health record and practice management software, hardware including scanners, card readers, leasing & financing options, medical billing and account receivables management.