Integrated EMR & Practice Management System
In 2009, Congress passed HITECH, properly known as the Health Information Technology for Economic and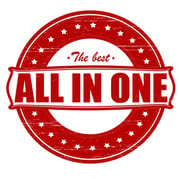 Clinical Health Act. The law offered huge financial incentives to providers who implemented an Electronic Medical Record usually abbreviated as EMR, but interchangeable with Electronic Health Record or EHR. Of the $35 billion appropriated for this mass transition to digital medical records, the federal government has given about $20 billion to health providers so far.
To make sure that health providers spent this money wisely, there were strings attached to it. Standards called Meaningful Use (MU) had deadlines that providers had to meet to get and keep the money. The government spread the overall Meaningful Use criteria into three junctures:
Junction 1 MU: 2011-1012, required health providers to start electronic "Data capture and sharing"
Junction 2 MU: 2012 show "advancing clinical processes"
Junction 3 MU: 2016 focuses on showing improved clinical outcomes
Unintended Consequence
It is the first Meaningful Use criteria that provided the impetus to connect billing software to the EMR. Solid data collection is the heart of any medical billing system, electronic or manual; if the data is not exact, it is useless. That the government paid providers to convert to electronic data collection made billing from the EMR that much easier. However, billing ease is not why HITECH advocates for EMR. Improving medical care is why the government wanted the industry to convert to EMR. But, with all that data already captured and coded, vendors and end users alike immediately understood that crossing pertinent data over to patient billing from an electronic medical record would cause providers to use electronic medical record systems. This unintended consequence almost obscured the real purpose of the EMR, which is improving patient care, as medical billing driven by an integrated EMR is more efficient than manual billing. However, the next two Meaningful Use deadlines are more patient care oriented.
Why Billing Driven by an Integrated EMR is Advantageous
Patient demographics are already loaded into the electronic medical record.
Providers enter claim data (diagnosis and procedure codes) at the point of service in the electronic medical record.
Eliminates lost paper superbills
Generates electronic superbills and electronically bills insurance carriers
Improves charge capture and improves cash flow
Instant access to accounts receivable reports.
Provide customized monthly reports on earnings and reimbursement. Instantly check rejected claims for the reason for rejection; and electronically resubmit them after correcting the problem.
Record patient co-pays and other payments.
Provider documentation in EMR creates a list of billing codes (CPT and ICD)
Document patients' insurance coverage history, which is helpful when seeking reimbursement.
EHRs help increase the accuracy of billing and cut claims rejections.
Link diagnostic codes with CPT codes to streamline billing processes.
Electronic E&M coding assistance recommends the right level of service for evaluation and management coding.
Electronically manage claims by submitting and tracking them
It is true that with EMR and billing software providers will find billing far easier. Even if a provider has a system that has certification from the Certification Commission for Health Information Technology (CCHIT), elimination of billing staff is not possible. One reason is that the CCHIT has no interest in what codes are used for billing, but more importantly, the billing staff has tasks. a computer system cannot do including:
Tracking claims
Follow up on claims
Calling insurance carriers
Responding to patient questions about billing
Billing multiple carriers
Resolve clearinghouse related problems
Identifying and correcting coding errors
Post cash payments made in the office
Account reconciliation
Review collection accounts
However, the time gained by billing staff when a practice uses billing software integrated with electronic medical records allows billers to recover payments that under a manual system stay on the table, forever.
Contact us today for finding out how you as a provider can accelerate your revenues without taking away from your primary focus of providing the best patient care.