According to the Agency for Healthcare Research and Quality (AHRQ), EMR implementation among pediatric practices lags behind other specialties, with 31% of pediatricians using a basic pediatric EMR and only 14% using a fully functional pediatric EMR solution. This is despite the American Academy of Pediatrics suggestion that EHRs may increase patient safety and standards of care.
The problem seems to be that too many Pediatric EHRs lack the specialty-specific features that make implementation worthwhile for small and medium-sized pediatrics practices. All medical practices need core EHR functionality, like documentation options, custom workflows, e-prescribe, and patient portals, but there are certain pediatrics features that make the difference between an EHR that slows you down and disrupts your practice and one that boosts your productivity, improves patient care, and delivers positive ROI within a reasonable amount of time.
If you're thinking of implementing new software for pediatric clinic or replacing a less-than-functional existing one, here are the eleven sets of features and functionality you should look for before you take the plunge.
---
---
1. Immunization Status, Vaccine Tracking, and Clinical Decision Support
Vaccine Tracking
A pediatric EMR should efficiently record vaccine data; some even include barcode scanning to automatically populate the immunization record. It should also allow easy manual entry of vaccinations given at other facilities.
Share Immunization Records
Once vaccinations have been given, the EMR should make it easy to share immunization records across different formats as necessary to comply with proof of immunization requests for schools and government agencies in the interest of public health, as well any other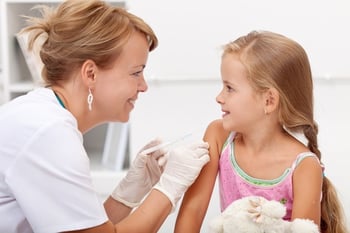 institutions that require proof of vaccines. The ability to easily generate and print immunizations records is a helpful bonus.
Immunization Forecasting & Clinical Decision Support
Beyond that, a good pediatrics EHR includes immunization forecasting and clinical decision support to help reduce or eliminate both errors of omission and commission. Error of omission occur when clinicians miss opportunities to provide appropriate vaccines and errors of commission occur when the incorrect vaccines are given. It would also help identify situations in which delaying certain immunizations might achieve a better immune response.
Other useful immunization functionality includes immunization reconciliation for patients who were vaccinated in another country.
2. Routine Well Child Visits
Well child visits account for almost half of all pediatric visits and your EMR should simplify the documentation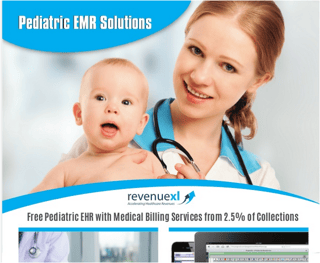 and workflow for these encounters, and provide a longitudinal record that tracks growth and change over time. In addition, well-child visit templates should be customized to populate developmental milestones and support age-based transitions, including fetal to newborn, newborn to childhood, childhood to adolescence, and adolescence to adulthood, with relevant functionality such as growth and development monitoring, anticipatory guidance, and risk factor screening.
Finally, the EMR should be sensitive to pediatric norms that vary by age, such as heart rate, and trigger appropriate alerts.
3. Flexible Growth Charts
A major difference between the pediatric EMR and an adult health record is the need to record, display, and compare growth measurement data on a small enough scale to accurately represent changes and fluctuations in a pediatric patient. A full-featured pediatric EMR should also be able to perform calculations such as growth velocity and BMI and present the measurements and calculations in a graphic format that can easily be printed and shared with patients.
One study of growth chart functionality showed that when one multispecialty pediatrics practice implemented a EMR with a growth chart that superimposed parental height points on a growth curve and plotted height against skeletal age, the number of times height, weight, and head circumference were recorded jumped from fewer than 10 per day to nearly 50 times per day, suggesting these flexible growth chart options incentivize better documentation.
4. Family Dynamics Management
Families today are dynamic structures that can change many times over a child's transition from infant to adult. A well-designed pediatrics Software will identify and automatically populate shared family history, social history, and even billing data across related family structures. This is not just an added convenience, but an essential functionality when it comes to managing complex issues of privacy and confidentiality across blended families and extended families.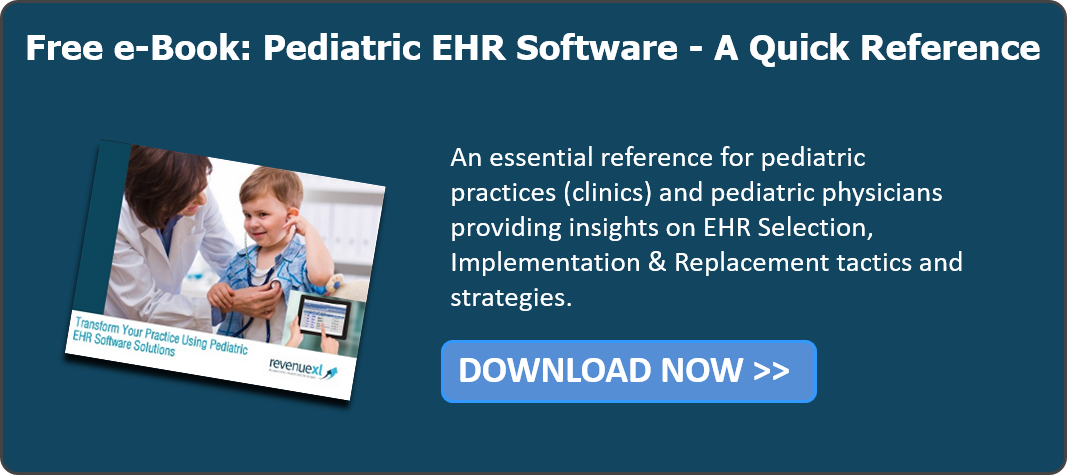 5. Flexible Privacy Permissions
All 50 states have adolescent privacy laws that permit young adults to get certain care without parental consent or notification. Pediatric EMR should have privacy settings that safeguard protected health information shared only between the adolescent and the provider, while still permitting access to appropriate information by parents, step parents, and guardians.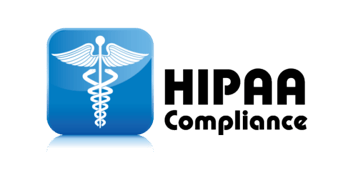 Ideally, the EMR should allow clinicians to designate individual items with different privacy settings. A single pediatric encounter, for example, may result in documenting information with different levels of sensitivity and privacy requirements.
Conversely, some parents want to keep certain information in the child's record confidential from the child him- or herself, such as a family history of a particular genetic disease or psychiatric disorder.
6. Pediatric Medication Management
Weight-based dosing complicates prescribing medication for children. Plus, the range variability in pediatric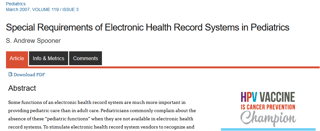 populations is much greater than in adults; pediatricians see premature infants weighing just a few pounds all the way up to obese adolescents who can weigh 200 pounds or more. Your pediatric EMR should provide medication decision support including dose calculations and rounding, range checks, and age adjustments or corrections.
7. Pediatric-Specific Templates and Workflows
After well child visits, management of chronic diseases and conditions such as asthma and ADD comprise the bulk of pediatric encounters. Your EMR should allow you to customize templates and workflows to streamline documentation, monitoring, and management of clinical and treatment data.
Simple and easy-to-use well-child exam knowledge-based pediatric templates that require less clicks and drop down menus.
Easy documentation of developmental milestones.
8. Other "Must-have" Pediatric EMR Requirements
Birth History
Quickly document and review prenatal and birth histories
Easy Generation of forms
Use the Pediatrics EMR platform to quickly find and print with one click return to school, camp physical, or sports physical forms. Consent forms are quickly printed out and are able to capture parent's signatures electronically.
Health Maintenance
Includes Health Maintenance and Preventive Care reminders in order to improve patient care.
Pediatric Dosage Calculator & Alerts
Up-to-date pediatric dosage calculator and drug interactions are fully integrated and accessible.
Alert system ensures appropriate treatment and safety.
9. Other "Preferred" Pediatric EHR Components
Pediatric EHRs designed to most comprehensively enhance usability may include the following features:
Integrated Practice Management and Appointment scheduling module to organize the revenue cycle management side of your practice
Ability to streamline and improve communication with patients electronically. For instance, Pediatric EHR must be integrated with a secured online portal to communicate with patients via email and enable patients access to health information including education materials
Automatic referring physician letters
Comprehensive Drug database with interaction checking
PACS/imaging center interface
Prescriptions can be printed, faxed or electronically sent to pharmacies of choice, including a national pharmacy database.
Electronic lab ordering and receiving services that are fully integrated and bi-directional that easily attach to charts so lab orders and results are easily accessible, printed or faxed. Integrate with local labs and imaging centers.
Mobile access to give you more flexibility in accessing your Pediatric EHR from a tablet or smartphone
Ability to automate routine tasks to gain high level of efficiencies with your new EHR. Look for automation options that ensure patient safety, regulatory compliance, and high quality documentation and service.
Ability to grow and change with future needs. Look for a vendor that is committed to working with you as technologies evolve or your own practice expands.
10. "Nice to have" Requirements
Once you've determined the "must have" and 'preferred' components of your Pediatric EHR and integrated the AHRQ-prescribed requirements, it's time to move onto your "wish list." Depending on the particular needs of your practice, these extras can help transform an acceptable EHR to an extraordinary one:
Comprehensive EHR training for your staff that accommodates new staff hires, temp and contract office personnel
Multiple ways to chart notes including point-and-click, voice recognition, handwriting recognition (customizable).
Data migration support when you are switching from your existing EHR
Low Total Cost of Ownership (TCO)
11. Other EHR Selection Criteria
All pediatric practices must take few other components into consideration when evaluating potential replacement Pediatric EHR systems. These include:
Scalability
The ability to handle your practice size, including number of practitioners and multiple locations or sites, is essential when selecting a system which is flexible, robust and able to most efficiently meet your needs -- even as they are evolving.
Systems Architecture
Determining whether to store your data via on-site servers or in the cloud is a question more and more pediatric practices are facing. While concerns about patient privacy have traditionally led pediatricians to strive to maintain immediate access and control, the increasing benefits of the cloud -- and corresponding improvements to security -- are changing the landscape and increasing number of Pediatric Clinics are opting for Cloud-based Pediatric EMR Systems.
Cost of new Pediatric EHR system
The total, ongoing cost for your Pediatric EMR should be transparent. Software-as-a-service, such as web-based EHR or billing systems, often comes with maintenance or subscription fees. If you don't understand the cost of the EHR system, ask questions so you can properly budget technical requirements going forward.