Podiatry Software
Doctors who use Podiatry EMR software are advancing patient care and putting forth a blueprint for greater patient education. When it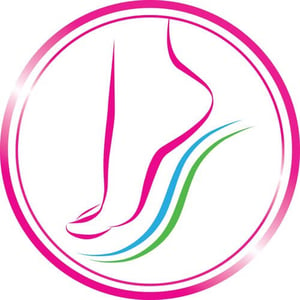 comes to a medical condition, it is important for patients to see, understand and fully comprehend the big picture. From Achilles tendonitis and bunions to gout, Diabetic foot and plantar fasciitis, it is believed there are over 60 common podiatry complaints. Podiatry software makes educating patients on foot care and prevention plans easier. In fact, some podiatry complaints come with a high risk of developing ulcers and infections, so it is imperative that patients understand the symptoms and treatments associated with their medical condition.
How Podiatry Software Works?
Podiatry EMR software is outfitted with multiple templates specifically designed to capture, with minimum clicks, a patient's podiatry problem, its associated symptoms, and the necessary treatments. In other words, the software organizes and consolidates the medical information, making it streamlined and easily accessible. Furthermore, each podiatry complaint is assigned a code, which makes the billing process faster and more efficient.
After a serious medical issue, the last thing a patient wants is for a secretary or administrator making a costly error when it comes to insurance or the billing process. EHR software is designed to take human error out of the equation. Patient care is not only the treatment you receive for a medical condition, but how your overall medical case is handled, and this includes the clerical and administrative side of the process as well.
Diabetes and Podiatry EHR
The American Podiatric Association recommends that people who have been diagnosed with diabetes get regular foot exams. Diabetes related complications are common in the feet. With over 5,200 people diagnosed with diabetes each day, there is a lot of scheduling and paperwork to keep up with. In fact, there is too much, and there is no way that doctors, nurses and other healthcare professionals are going to be able to provide adequate patient care with the old methods of record keeping. Podiatry EHR's are more effective. Electronic records not only provide patients with updated and accurate exam schedules, but they also make the communication between pateints' providers easier and more efficient.
Cosmetic Foot Surgery and Podiatry EHR
While podiatrists are commonly using EHR to evaluate foot ailments and map out possible treatment plans, when it comes to cosmetic foot surgery, they are also using the electronic software to determine whether surgery is necessary or not. According to an article on CBSNews.com, there's been a recent surge in women requesting cosmetic foot surgeries; this isn't shocking or unusual, considering the emphasis American society places on beauty. However, whether it is shortening the toes or adding collagen to the heel, these foot surgeries are painful, dangerous and can cause a host of complications.
Podiatrists are wary to perform these types of cosmetic operations. What they will do, however, is use EHR software to see if the operation is necessary; by utilizing the physical examination and history of present illness templates, the podiatrist can then determine whether the issue is based on a medical condition (bunions, ulcers) or simply an aesthetic one. In many cases, the podiatrist will not perform the surgery unless it is medically required.
EHR software is advancing patient care. From scheduling exams to communicating with patient providers, it streamlines data records and works as a platform for greater patient education. EHR software not only frees up the time doctors and nurses would be engaged in paperwork, allowing them more interaction with their patients, but helps inform them on making better medical decisions.