Electronic Medical Record (EMR / EHR) System
EMR System for Small Practices
Does 'your' EMR System have all the key functionalities required to drive efficiency at your medical practice and provide outstanding patient care? Are you deriving all the benefits accruing to other physicians, clinics, practices, and health care organizations that have implemented an state of the art EMR System?
What is an EMR System?
Electronic medical record (EMR) system is defined as "an electronic record of health-related information on an individual that can be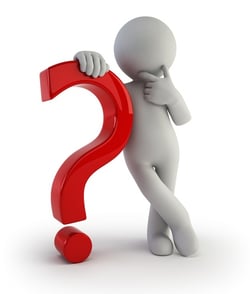 created, gathered, managed, and consulted by authorized clinicians and staff within one health care organization".
An EMR system replaces paper records and manual workflows with digital files and electronic transmissions in the physician practice. These digital software systems were designed to help healthcare providers improve patient care and reduce costs.

What are the Key Functions of an EMR?
An EMR should support the following group of
eight
key functions for safety, quality, and care efficiency:
Physician access to patient information, such as diagnoses, allergies, lab results, and medications.
Access to new and past test results among providers in multiple care settings.
Computerized provider order entry to enhance legibility, reduce duplication, and improve the speed with which orders are executed.
Computerized decision-support systems to help improve compliance with best clinical practices, ensure regular screenings and other preventive practices.
Secure electronic communication among providers and patients to improve the continuity of care, increase the timeliness of diagnoses and treatments, and reduce the frequency of adverse events.
Patient access to health records, disease management tools, and health information resources.
Computerized administration processes, such as scheduling systems.
Standards-based electronic data storage and reporting for patient safety and disease surveillance efforts.
Components of an EMR System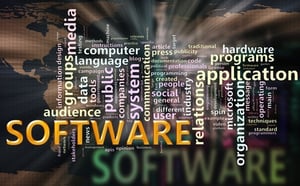 An EMR system is more than just an EMR. It often includes the following components:
Infrastructure - Physical and hardware system components, for example, Workstations and Servers, Tablet PC, Laptops, Monitors, Scanners, Routers and Bridges, etc.
Core Software - Application software (EMR Software or EHR Software), Operating System software, utilities, and other applications like Instant Messaging, Fax Servers, Networking Software, Lab interfaces, e Prescription, etc.
Other Software components including:

Integrated practice management software or an ability to interface with an external practice management program;
Patient service tools - Triage tools, coordination care, lab results, intake forms, medication tracking and more;
Patient portal - Enables patients to contact a practice with questions and refill requests, and permits the office to send reminders and messages, and allow access of information including test results;
Workflow tools - To manage the practice, track communications and issue resolution status.

People - Personnel involved in using, maintaining or managing the EMR - this includes the clinical and administrative staff, Physicians, etc.
Business Processes - Guidelines, instructions, and steps involved in keeping the EMR System running smoothly. This includes patient appointment scheduling, reminders, billing, etc.
Data - Information captured, used, and supported by a system, including documents, document manager, images and databases.
The clinical workflows behind the software all form an interconnected universe bringing together people, processes, and technology to create a more efficient practice.

Types of Electronic Medical Record Systems
There are two primary types of EMR systems:
Cloud based EMR
Server-based EMR
There are pros and cons to both, so it is important to understand which of these might be more suitable for your practice.
What are Cloud-based EMR Systems?
Cloud-based EMR systems are housed on a third-party server accessed through the Internet. The third-party vendor maintains all server hardware, handles security, and any software updates. They are offered on low-cost monthly subscription basis. That is one of the biggest benefits of these services; medical practices do not have to incur the hardware and maintenance expenses that come with on-premise deployments of medical systems.
What is a Server-based EMR System?
A server-based EMR system is housed on-site at your practice. While the benefit of an on-premise deployment is that you have control over the equipment -- that is also a drawback. Medical practices that deploy EMR systems in-house must have an IT expert to maintain the hardware, software and the data it stores. If equipment has a breakdown, it can add unexpected expenses to your bottom line.

How RevenueXL's EMR System Leads the Way
RevenueXL's EMR Solution is ICD-10 compliant and also allows practices the choice of a cloud based EHR system (ASP/SaaS) or a server based option. This flexible and affordable EHR has a number of features that practices have come to rely upon and has been awarded a 5-star Usability Rating from CCHIT. Features of our user-friendly EMR system include:
Integrated Electronic Health Records and Practice Management software that interfaces with existing Medical Billing software
A free Lab (Quest of

Labcorp

) Interface

Free ePrescribing

(eRx)
MACRA Certified
An appointment reminder system
Patient portal containing lab results, medication tracking, intake forms and more
Choice of hosting systems: Cloud or Server-based
An intuitive and adaptive interface, designed with ease of navigation in mind, and incorporating familiar terms to assist the transition

ONC-ATCB

Certification to keep practices compliant
An interface with Dragon for Hands-free Note Dictation
What does RevenueXL Offer?
You will get:
Fully customized EHR for your unique specialty based templates and workflow needs at your practice
Extensive training for providers and staff
Rapid 30 day implementation
Free EHR with comprehensive medical billing services @2.5%
A complimentary medical website for your clinic
Flexible and attractive financing terms

Specialty EMR Systems
Customizing your EMR based upon your specialty simply makes sense. Specialty EMRs can address most of the template requirements for a specialty, ease bottlenecks and make the user interface faster and more intuitive. But each practice has its own set of workflows based on the strength of their team, the types of patients they see, and even the payers they work with. So the ability to customize must extend beyond specialty-specific workflows.
No two providers are alike. Therefore, each provider's method for collecting and documenting each patient's visit is equally different. It is, therefore, important for medical practices to choose an EMR system that easily allows all providers in the practice to customize EMR templates to match his or her unique workflow and improve the operational efficiency of clinical teams.


Tips on EMR Implementation
EMR implementation is a complex multi-step process. For a smoother transition, consider these best practice tips:
Start with a workflow and needs assessment to understand practice goals. Chosen EMR must integrate well with the practice and be user-friendly, or time-saving benefits of EMR are lost.
Engage your staff in developing an EMR implementation roadmap to ensure their engagement.
Plan for changes in workflows to support the optimization of your EMR system.
Discuss how the EMR system should be customized to fit your practice specialty.
Look for an EMR system vendor that offers comprehensive training and elbow-to-elbow support even after go-live.
Set up a series of continuous improvements to measure your EMR usage. Maintain open communications between you and the EMR system vendor in order to optimize your use of the platform.
Integration of your medical software system with a good Practice Management Software is highly recommended.
Transitioning to an EMR system requires time and patience and a true partnership with a firm like RevenueXL to help your practice maximize your investment.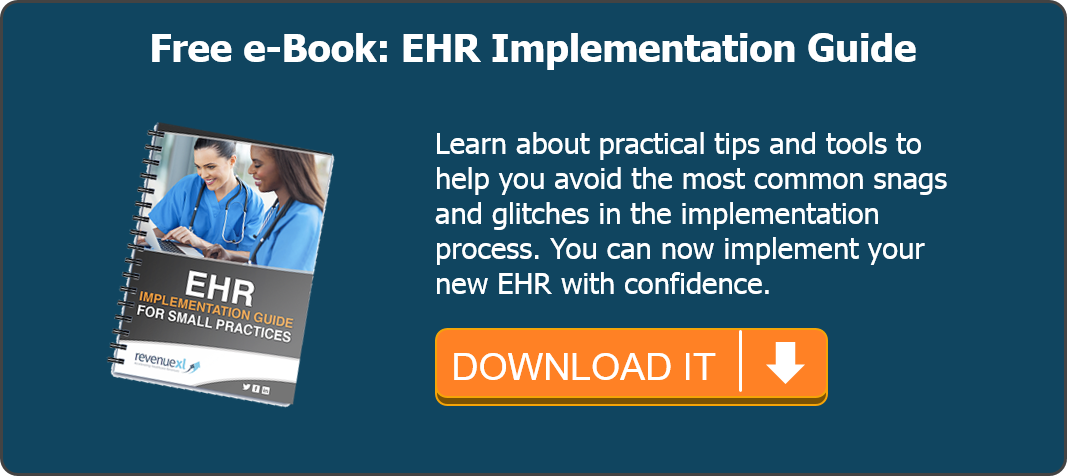 ---
RevenueXL - Providing EHR System & Billing Solutions for 10 Years
Top 10 EMR Systems for 2018
Gartner and Software Advice recently ranked the top EHR and EMR system vendors for 2018. They reviewed 385 EMR products based on capabilities and value. The vendors were ranked by category, including:
Masters – These EMRs focused on key features or market segments, without the general bells and whistles found in bigger platforms.
Leaders – Had all-around strong products for all kinds of customers.
Contenders – Were quite specialized, with a higher price point.
Pacesetters – May have strong features, but didn't rank as high on value.
Here are the top EMR systems for 2018:
| | | | |
| --- | --- | --- | --- |
| Masters | Leaders | Contenders | Pacesetters |
| AdvancedEHR | Centricity | PrognoCIS (RevenueXL) | CareCloud |
| eClinicalWorks | EMA | AntWorks EHR | drchrono |
| EpicCare | Kareo | athenaClinicals | Intelligent Medical Software |
| NueMD | MediTouch | ChartLogic EMR | Praxis EMR |
| Practice Fusion | | Compulink | |
| PrimeSuite | | Sevocity | |
| | | | |
| --- | --- | --- | --- |
| Masters | Leaders | Contenders | Pacesetters |
| AdvancedEHR | Centricity | PrognoCIS (RevenueXL) | CareCloud |
| eClinicalWorks | EMA | AntWorks EHR | drchrono |
| EpicCare | Kareo | athenaClinicals | Intelligent Medical Software |
| NueMD | MediTouch | ChartLogic EMR | Praxis EMR |
| Practice Fusion | | Compulink | |
| PrimeSuite | | Sevocity | |
| | | | |

RevenueXL combines a state-of-the-art EMR system with other services to help a practice improve. From medical billing to handling claims denials, practice management software to ePrescribing, revenuexl provides an integrated network services for the small to mid-sized practice. It is the one tool any modern practice needs to improve the efficiencies of clinical teams.