Best Podiatry EMR
5* Usability Rating - Easy to adopt and Fully Customized for DPMs
RevenueXL provides specialized PrognoCIS Podiatry specific EMR Software to Podiatry practices. While diagnosing and treating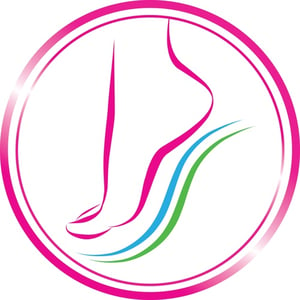 conditions of the foot, ankle, and related structures of the leg, Podiatrists can specialize in many fields, including surgery, sports medicine, wound care, pediatrics (children), and diabetic care. Podiatrists therefore need a great EMR that not only meets their specific needs but can also easily be customized for their unique requirements.
PrognoCIS Podiatry EMR Software is designed to meet the specific needs of DPMs and podiatry clinics. It comes with pre-built templates for common procedures which ensure easy documentation and streamlining the workflow for podiatry patients.
In order to best fulfill the diverse needs of Podiatry Clinics, RevenueXL offers both Client-Server based and Web based Podiatry EMR Systems that will be fully customized to meet your specific needs.
Check out our Podiatry EHR Demo and other resources for a Podiatry practice now.
---
Podiatry-specific EMR Features of PrognoCIS
Transform your practice with strong Podiatry content & ability to adapt to your specific practice workflow
Evaluation and treatment templates for podiatry issues like ankle sprain, bunion, ingrown nail, nerve entrapment, neuritis, planter fasciitis, bursitis, foot fracture, Achilles tendonitis, orthotics, neuroma, abscess, gout, verruca plantaris and more. HPI template captures the history of the problem and associated symptoms.
Physical, digitazed diagrams related to podiatry including dorsal, plantar, lateral, medial and posterior images of the foot allow documentation of problems and educate the patients.
Podiatry examination templates include generic and routine foot exam, heel pain planter, ulcer physical, etc.
Procedure and surgery templates for minor surgeries like incision and drainage to complicated procedures like arthoplasty.
Podiatry specific workflows allow the podiatry clinic to schedule and chart notes easily for podiatry patients from initial visit to surgery and subsequent post-surgery follow ups.
Includes generation of Worker's compensation reports, pre and post surgery evaluation.
Why Implement PrognoCIS Podiatry EMR?
Scalability - RevenueXL's Podiatry-specific EHR software is scalable to provide solutions to both small and mid-sized Podiatry practices with multiple locations.
Enhance Workflow – Intuitive electronic medical record software makes it simple and easy to increase your patient volume without being slowed by administrative tasks.
Enhanced Security – PrognoCIS Podiatry EHR leverages Amazon's cloud infrastructure that has been architected to be one of the most flexible and secure cloud computing environments utilizing state-of-the art electronic surveillance and multi-factor access control systems.
Seamless Communication – Communicate seamlessly with other medical facilities. Whether you need to share data with a laboratory, another physician or a pharmacy, PrognoCIS EMR makes it possible. We support multiple interfaces for the purpose of improved inter-office communication, collaboration, and overall patient care.
Certified Solutions – Our EMR software is both ONC-ATCB and CCHIT certified. This signifies that we have proven our commitment to complying with all standards and best practices as required by the U.S. Department of Health and Human Services.
Improve Patient Care – Podiatrists have all of the necessary patient data and notes at their fingertips thanks to the best Podiatry EMR software available. Automatic personalized notifications and patient profiles also make it easier for Podiatrists to build lasting positive relationships with patients and their families.
Advanced Alerts & Notifications - Alert staff about patient health info, and decrease your liability. Keep staff aware of patient health maintenance, allergies, drug-drug interactions and more with frequent, timely updates, EMR notifications and alerts.
Clinical Process Automation – Save time and promptly see more patients thanks to automatic billing and clinical processes. Fast Lab Ordering – Electronically send lab orders using our complimentary lab interface, which utilizes Quest and LabCorp.
Free Meaningful Use Package – Receive our Meaningful Use Package at no additional cost, which includes many features such as the Patient Portal, Lab Connectivity, and the eRx. Our Podiatry Meaningful Use Compliance Dashboard helps Podiatrists ensure that they are meeting all requirements for incentive reimbursements.
---
Podiatry EMR Program That is Dependable, Innovative, and Easy-to-Use
Intuitive and Rapid Charting of Notes
Offering a range of integrated practice solutions, our EMR Software allows for greater automation in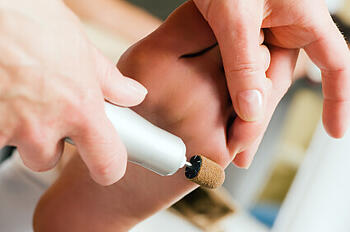 today's fast-paced healthcare environment. And because PrognoCIS EHR employs an intuitive and user-friendly interface, the formerly tiresome task of managing patient records will no longer slow you down throughout the day. PrognoCIS EHR allows you and your staff to rapidly document patient charts through a variety of data entry methods that range from "point and click" mouse work to voice and handwriting recognition.
Other benefits of the PrognoCIS platform include:
Automated EMR Notifications and Alerts
Seamless Communication with Other Medical Facilities
Efficient Integrated Billing
Mobile Device Compatibility
Cloud-based Internet Technology

---
White-glove Podiatry EMR Implementation & Training Services
In order to best fulfill the diverse needs of Podiatry practices, RevenueXL offers Podiatry Solution that is fully customized to meet your specific needs.
Our comprehensive EMR implementation services will ensure that not only various templates are customized in accordance with the requirements of your Podiatry practice, we will also customize the EMR to match the workflow in your clinic.
To educate physicians and staff members about your new EHR system, we will assign each practice its own Implementation Specialist to guide users through the installation, implementation, and training processes. We also support an online Resource Center and provide unlimited technical support via phone, email, and online chat.

While integration between EMR and Practice Management is highly recommended, you can choose to implement our Podiatry EMR alone and interface it with your existing medical billing software.
If you would like to work with Clearing House of your choice, please let us know during the live demo, otherwise our EMR Software for Podiatrists comes with several free as well as reasonably priced Clearing Houses which are pre-configured.
---
Free Podiatry EHR Software with Billing Services
Can you can identify yourself with one or more of these situations?
Your practice is struggling with cash flow due to unmanageable or overwhelming account receivables
In-house labor expenses and the cost of hiring and training is straining your budget
Past billing and follow up errors have you considering a change to outsource your billing
You want professionals handling your medical billing but you don't want to overspend
You need more time with patients but you are bogged down in administration and financial management
Our cost effective medical billing services and solutions help accelerate your revenue and free up your resources so you can focus on delivering the best patient care.
---