Behavioral Health EHR
Mental Health EHR Software with 5* Usability Rating
Why spend your time and money searching through generic EMRs, when RevenueXL can bring you the perfect Mental Health EMR & EHR for your practice ?

RevenueXL can also help your Mental Health practice implement your new EMR faster since you will not need to spend your time, energy & money developing new templates to chart patient visits, consults, and procedures. Software, Hardware, Implementation, Training, Financing - we have it all covered so that you can continue providing outstanding care to your patients.
Just like the needs of several specialties, the needs of a mental health practice are unique and therefore call for a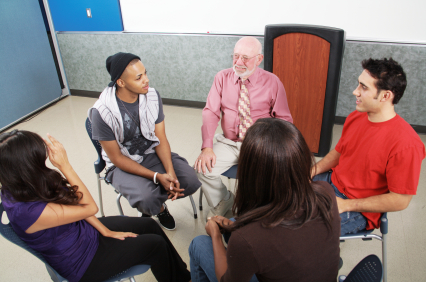 specialized EMR (Electronic Medical Records) / EHR (electronic Health Records) solution catering to the specific needs of mental health practitioners. Mental Health EMRs are designed to meet the specific needs of a Mental Health practice. For example, such EMRs would facilitate showing of the assessment in multi-axial format on generated encounter or consult notes.
Mental Health Electronic Health Records - fully customized
RevenueXL brings to you top rated Mental Health Electronic Health Records software from well established vendors in the market place. Their Certified EMR and EHR solutions possess feature-rich solutions for a mental health professional allowing for greater automation and clinical efficiencies.
Our Mental Health Electronic Health Records Software solutions incorporate electronic superbill and E&M coder that has been customized for the Mental Health specialty. Our solutions will be customized to mimic your existing workflow and model your existing templates/forms at no additional costs.
Mental Health EMR - Generic features
Client/Server or Web-based EMR options
E&M Coding Assistance
PDR-Based Prescription Writing
Lab Interface (Quest, LabCorp, etc.)
Custom Decision Support (ADE, Coding)
Billing/Scheduling Software Interface
Document/Image Management
Tablet PC Enabled
HL7 Custom Interfaces
Online Patient Portal
..and many more user-friendly EMR features.
Mental Health EMR Templates
Our Mental Health EMR solutions incorporate large number of templates specific to your system, which remain customizable for each physician in your clinic. You will find Custom SOAP Note Templates, many specific templates, information to evaluate quality and cost of care and many other critical features in our feature rich Electronic Medical Record Software.
Anxiety Template
Depression Template
Mania Template
Psychosis Template
Eating disorder Template
Sexual disorder Template
Sleep disorder Template
Alcoholism Template
Bipolar Disorder Template
Generalized Anxiety Disorder Template
Obsessive-Compulsive Disorder Template
Panic Disorder Template
Personality Disorder Template
Phobic Disorder Template
Schizophrenia Template
Somatoform Disorder Template
Psychoactive substance abuse Template
Mental Status Examination Template
Mini Mental Status Examination Template
Point-n-Click SOAP Note Templates
Custom Psychiatry SOAP Note Templates
Referral Letter Templates customized for the Psychiatrist
..and many more Mental Health EHR templates.
Providers have the option to use the physician-developed and tested mental health templates out of the box, or easily modify them to suit specific needs.
EHR adoption incentives for Psychiatrists
Qualify for $44,000+ in incentives per provider for adopting and using an

Electronic Health Record system in your psychiatric practice. The economic stimulus plan (ARRA) included this incentive specifically to help your practice make the transition to digital records. RevenueXL guarantees that our server or web-based EHR is ARRA-certified so your practice can qualify for this bonus.