---
Behavioral health professionals have been reluctant to embrace the EMR trend; after all, most behavioral health clinicians are excluded from the incentive payments authorized under the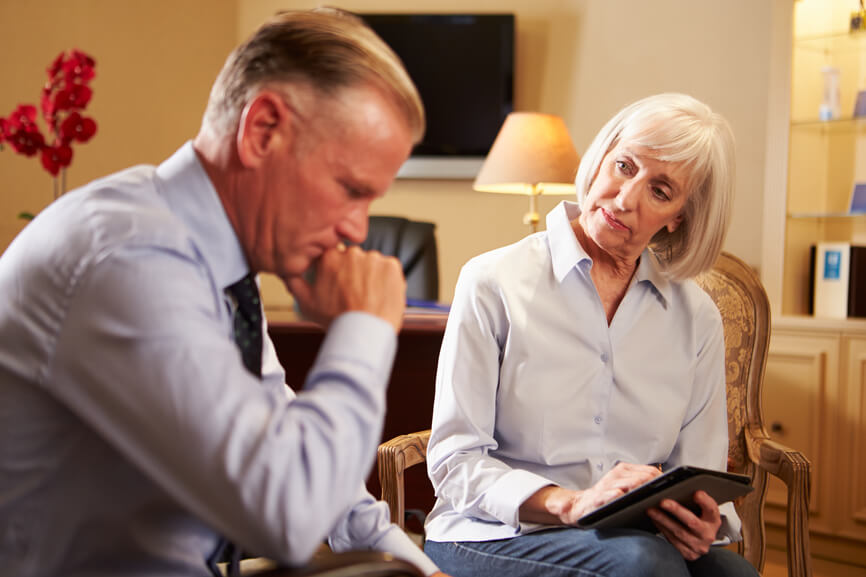 Affordable Care Act. That may soon change, however, as bipartisan legislation is currently under consideration that would extend the attractive Meaningful Use incentive payments to clinicians other than psychiatrists and certain nurse practitioners.
Even if you are currently unable to collect the federal incentive payments, there are many advantages to implementing a behavioral health EMR. According to a study by Johns Hopkins University, psychiatric patients were 40 percent less likely to be readmitted after a hospital stay when EMRs were used for better accessibility and coordination of care.
---
The Center for Medicare and Medicaid Services continues to push behavioral health into EMRs; the 2015 payment rule includes the use of EMRs even for non-meaningful use clinicians in determining 2016 payment rates. And most clinicians appreciate the convenience and time-saving features an EMR affords.

If improved patient outcomes, better care coordination, clinical convenience, and the potential for increased reimbursement and Meaningful Use incentives interest you, here are seven essential features to look for in a psychiatric EMR.
1. Appointment Scheduler
Behavioral healthcare (BHC) professionals have unique needs in scheduling appointments: Recurring appointments, variable care settings, the ability to schedule group sessions are all important in a BHC EMR. Multi-site practices also appreciate features such as schedule sharing across the organization to maximize time management.
2. Integrated Medical Billing Software
Look for convenient features such as the ability to record and renew preauthorizations; in BHC, the ability to record up to three insurance policies or payment sources is important. The best EMRs also let you document the number of authorized sessions and provides automatic billing updates and reminders when new authorizations are needed. Integrated insurance and patient billing with co-pay collection and receipt generation streamlines front office workflow.
3. Clinical Charting
Today's Behavioral Health EMRs have evolved into dynamic and convenient tools that simplify clinical charting. Extensive pre-loaded and customizable templates speed up charting and prompt a more thorough and accurate record. To get the maximum benefit, full-featured EMRs allow text capture by keyboard, speech recognition, and handwriting recognition so you can chart on the go.
4. e-Prescription
Busy clinicians appreciate the ease of managing prescription meds with the e-prescribe module. In addition to electronically submitting prescriptions, e-prescribe modules check for correct dosage, adverse drug interactions, and duplicate therapies, as well as manage insurance formulary plans. E-prescribe also automates the refill and reauthorization process. If you have a case mix that includes Medicare patients, e-prescribe protects you from a 2 percent reimbursement penalty.
5. Integrated Patient Portal
Would you like to cut down on the number of phone calls you take every day? Simplify the new patient registration process? The patient portals in today's EMR provide a secure, HIPAA-compliant gateway for patients to download and complete patient forms prior to their first appointment, request an appointment online, view upcoming appointments, access certain controlled portions of their medical record, send and receive secure messages to clinical staff, and even request prescription refills without ever calling your office.
6. General Documentation Capabilities
These features let you scan hard copy documents and digitally store them in the patient's medical record. In many feature-rich EMRs, clinicians can choose to include reference materials such as patient confidentiality guidelines, clinical decision support references, acronyms and abbreviations, or any other custom resources appropriate for the practice. Other general documentation features such as secure transmission of approved patient data to consulting providers and payors cuts down on overall paperwork volume.
7. Extensive Reporting
Custom user-defined reports include productivity by clinician and/or location, billing and reimbursement reports, and A/R and aging reports put efficient practice management at your fingertips. In addition, automated reporting for disease registries, Meaningful Use requirements, and other quality measurements is simplified.
---
Conclusion

Electronic medical records support improved patient outcomes and increase care coordination across medical specialties, an important feature for BHC providers who frequently coordinate with a patient's primary care physician. They also simplify practice management and provide valuable time-saving tools that boost clinician productivity. CCHIT and ONC-ATCB certified EMR systems also position your practice to financially benefit from changes in the Affordable Care Act. For today's BHC providers, the advantages of an EMR far outweigh the challenges.
---

Readers may also like the following: