Chiropractic EHR Software Selection Checklist

Chiropractic as a healthcare profession has focuses on the body's musculoskeletal system – primarily the spine – in order to correct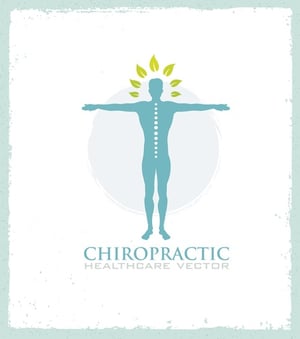 alignment issues, alleviate pain, and support healing. Just as chiropractic treatment has a specific focus and unique considerations, so too should the software and electronic health records (EHRs) systems utilized in chiropractic practices.
Chiropractic EHR is a specialized, electronic health records software solution developed specifically for chiropractors to help provide the tools, workflows and processes they need to support their efforts to alleviate patient pain and discomfort and promote healing.
1. Fully Integrated Chiropractic EHR
Chiropractic Software that fully integrates Chiropractic EHR with Practice Management Software increases and streamlines the efficiency of the chiropractic clinic's operations, giving practitioners and staff the freedom to give more attention to patient care and spend less time on administrative activities and tasks.
Having this integration provides a seamless user experience, and includes the following benefits:
The billing process is easier and more efficient because ICD codes are assigned to each complaint within the Chiropractor Software.
Charge capture is an automatic by-product of the practitioner's documentation.
Built-in evaluation and management (E&M) coding improves accuracy, offering providers the assurance that the appropriate level of service has been charged based on the patient encounter.

This feature provides chiropractic practices with a tool to confirm ICD-10 and Current Procedural Terminology (CPT) codes associated with the patient diagnosis, and in turn, communicate directly with the billing software to provide faster and more complete payment.
Insurance eligibility verification is streamlined, reducing the incidence of incorrect claims and non-payments.
Reimbursements become faster, as encounters can be easily converted to billable EDI and paper claims.
End-to-end support from claim submission to payment posting and AR Management results in cost reduction, increased payments, and

positive return on investment

(ROI).
2. Chiropractic-specific Customizable Workflows and Templates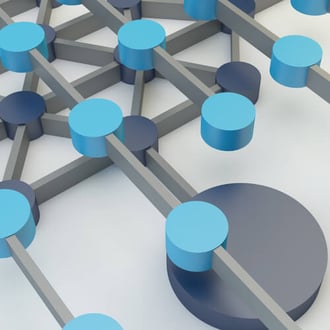 Chiropractic EHR that is designed specifically for your specific workflows improves efficiency through a streamlined process for capturing complaints, reviewing symptoms, presenting a history of illness and providing a physical examination for new and returning patients. This feature eliminates the need for multiple reports and allows chiropractic clinics to manage, automate, and customize processes at one single point.
Another key feature to consider when selecting Chiropractic EHR is the ability to automatically include treatment data into RAND outcomes assessments; this has the potential to dramatically streamline documentation.
Additionally, practices can make use of features such as e-Signature and the online patient portal to further enhance convenience and customization.
EHR Software for Chiropractors should include templates for duration, frequency of symptoms, treatments for lower back, lab analysis, pain alleviation techniques, and more. Templates allow for the creation of notes and claims in a matter of seconds. Common chiropractic SOAP note templates include carpal tunnel, disc bulge and herniation among others.
During the vendor selection process, ensure that the selected vendor can provide services to assist you in customizing various templates so that they meet your requirements and are aligned with your specific processes.
3. Multiple Documentation Methods and Clinical Decision Support
Documentation Entry Made Easy
Point-and-click anatomical diagram functionality allows chiropractors to take notes during diagnosis and treatment, which can significantly decrease documentation time. Voice recognition technology enables providers and their staff to focus on hands-on patient care without the disruption of having to stop in the middle of a treatment to enter or write down documentation. Handwriting recognition technology streamlines documentation for those providers who prefer to write down their notes. The best Chiropractic Software should have all these documentation entry options available.
Clinical Decision Support (CDS) via Alerts and Notifications
CDS features within Chiropractic EHR Software allow practitioners to alert their staff about patient health information and issues in order to minimize provider liability. Information conveyed in alerts and notifications may include allergies, prescription and/or medical history, drug interactions and more. Notifications and alerts offer the ability to issue such notices at frequent and timely intervals.
4. Training That's Part of the Implementation
A recent literature review of electronic health records in chiropractic practice noted that "the success of full implementation and utilization of all features depends on the training".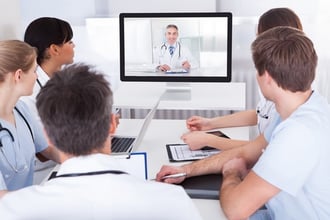 Implementation of a new system can be challenging for clinic staff. It is recommended that practices select a Chiropractic Software vendor that has demonstrated commitment to assisting all members of the clinic staff learn the different aspects of the system by providing comprehensive EHR training, which can take various forms such as live in-person training, at-the-elbow support during the implementation phase, as well as supplemental online or computer-based training. Appropriately training the users of the system helps clinics optimize the system's functionality and ensure patient safety, among many other benefits.
5. Fully Certified and Compliant
The selected Chiropractic EHR Software should be one that is compliant with HIPAA and ICD-10 rules and requirements as well as Meaningful Use standards, and fully certified preferably by both CCHIT, ONC-ATCB. This helps ensure that patient privacy and data are protected, and the documentation is eligible for Meaningful Use incentives.
6. Anytime and Anywhere Access
When deployed as a cloud-based technology solution, Chiropractic EHR Software provides easy access to patient records from anywhere and at any time using a PC, Mac, or tablet. In this case, the only requirement is an internet connection and a standard web browser. Because this is software-as-a-service (SaaS), it does not involve expensive start-up costs that are usually associated with implementing a new hosted system, such as buying and maintaining software and investing in server infrastructure.
7. Device Integration and HL7 Interfacing
Chiropractic Software should also integrate with medical devices used in both diagnosing and treating patients in the chiropractic setting. Among the devices that integrate with chiropractic EHR are X-radiography and muscle testing instruments. Within integrated Chiropractic Software, patient data and images can be imported from medical devices and added to the patient's record, allowing for a more complete record and accessible information that can be easily tracked and evaluated.
HL7 interfacing enables Chiropractic Software to communicate seamlessly and securely with other medical facilities. For example, data can be shared between your clinic and a laboratory, a pharmacy, or another physician. This greatly improves communication, collaboration, and overall patient care.
8. Patient Scheduling and Appointment Reminders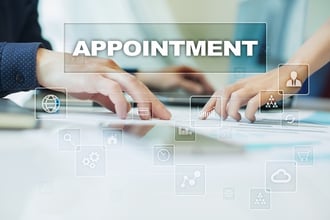 As a solution integrated with practice management software, certified Chiropractic Software offers fully customizable scheduling capable of confirming appointments across multiple specialties, providers, and locations.
This automated feature helps maximize the use of provider available time and avoid scheduling conflicts, thus helping to decrease no-shows as well as increase revenue. It also allows providers to track patients throughout their visit. These, along with automated appointment reminders via phone call or text, and giving patients the ability to schedule through the patient portal, has the potential to significantly increase patient engagement and satisfaction, which can help retain or even expand your patient base.
9. Billing Reports That Provide Actionable Insights
Data collected via clinical and administrative documentation in the Chiropractic Software can be retrieved and organized into reports and "dashboards" that show providers and managers a host of financial information at a glance, including the patterns for pay-for-performance, meaningful use requirements, quality measurements, and financial analysis. Once set up, these reports can constantly gather and categorize data in the background even without additional manual intervention. They can provide practices with actionable insights to make improvements in the quality of care and/or operational workflows in a timely manner. The best Chiropractic Software includes an extensive set of reports that help providers tune in to health of their practice.
10.
Telehealth and Telemedicine Capabilities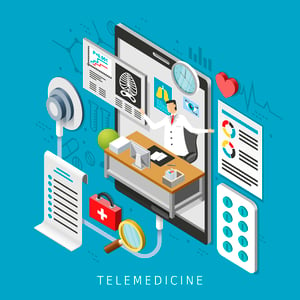 The use of telehealth and telemedicine to provide chiropractic services and care is on the rise, as these care modalities allow patients easier and more convenient access to their care providers, even from remote locations.
Telehealth and telemedicine are designed to augment the in-person care provided by chiropractors by allowing providers to assess the patient's status and progress and communicate with them securely regarding their questions and issues. They have the potential to improve patient outcomes and at the same time expand the clinic's patient base.
In addition to providing a web-based patient portal that can be accessed via laptops, desktops, and mobile devices as well as a Telemedicine app, integrated Chiropractic Software can also provide a payment gateway that makes it very convenient for patients to review and pay their bills, which is a great patient satisfier.
The Future of Chiropractic Practice
Historically, chiropractic as a specialty has stood in the wings while other areas of the healthcare profession have more readily adopted technological innovations. That is no longer the case as the specialty and its practitioners have started embracing technology as a tool, both in the clinical arena and as a means of optimizing the growth, advancement, and expansion of their business.
While there are indeed challenges when implementing Software for Chiropractors, solutions are also now more readily available. The previously-mentioned chiropractic literature review included the following recommendations for the profession: "Chiropractic EHR systems need to have features that allow customization of each encounter" and "providers need preliminary EHR training to guide them in their EHR evaluation and purchase".
Adopting and implementing full-featured and customizable Chiropractic Software that is integrated with robust Practice Management Software is a step in the right direction for chiropractic practices to welcome the future with open arms. RevenueXL has the solutions, tools, and training to support practices and help make this transition seamless and successful.
RevenueXL's specialized Chiropractic Software is an integrated software system comprising of Chiropractic EHR and billing software designed with chiropractic requirements in mind. It is a top-rated, affordable, and easy-to-use software solution in the market for chiropractors. It is includes Practice Management Software which dramatically improves the clinical workflow efficiency of chiropractors and boost reimbursements. Moreover, our cloud-based options remove steep upfront costs and make the solution within reach for chiropractic clinics of all sizes.