Small Practice EHR Selection Criteria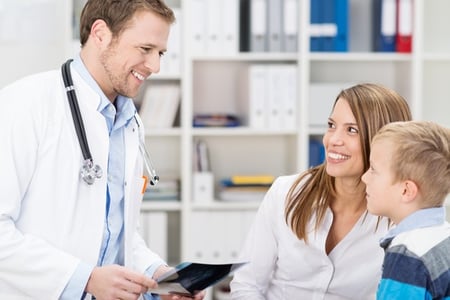 A family practice physician can't afford to implement generic EMR software without losing efficiency and potentially compromising patient care. Family medicine integrates a broad-spectrum approach to primary care with the consideration of health-impacting social determinants and community factors, while also serving as an advocate for the patient in an increasingly complex health care system. Unlike other narrowly focused specialties, family medicine includes the biological, clinical, and behavioral sciences, encompassing all ages, sexes, each organ system, and every disease entity.
According to Medical Economics, it takes the average family practice 12 patients per day just to cover office overhead, not including the doctor's salary (this assumes a single doctor practice). For any family practice to be profitable, it must be efficient and that's where the right fit EHR software makes all the difference.
The right EHR for Family Practice makes patient documentation, billing, prescriptions, and other office procedures more efficient and effective. With greater efficiency, doctors have more time to invest in patient care and commit fewer mistakes. For optimum revenue and patient care, these are the 7 essential Family Practice EMR features:
1. Family Practice Specific EMR Templates
Family Practice physicians need to treat a wide range of illnesses and medical conditions making specific templates a requirement. Your particular family practice may provide x-rays and other diagnostic procedures in addition to the typical physical exams. Ideally, you want as many specific Family Practice EMR templates as possible specific to your specialty and the type of conditions you treat. Otherwise, you will spend a lot of unnecessary time and resources building new templates. So when it comes to EMR templates, you ideally want:
As many Family Practice specific EMR templates as possible
Ability to customize templates to match your needs and services
One benefit of using EHR templates is the enforcement of a consistent style of taking patient notes while also serving to remind physicians about the types of information they need to capture during the visit.
2. Patient History Documentation & Data Retrieval
Creating accurate charts and quickly accessing them are vital functions for software in any doctor's clinic. As a family practice physician, these seemingly simple tasks are complicated by the fact that some of your patients may be in hospitals or other remote locations. That's why you need specialized Family Practice EMR software for small practices that includes these vital features for Patient History and data retrieval:
Ability to access patient records and document hospital rounds securely from remote devices like iPad
Can store and capture patient data securely via any Internet-connected computer, laptop, tablet or smartphone
Intuitive search functionality to quickly retrieve patient data based on specific requests
3. Billing and Coding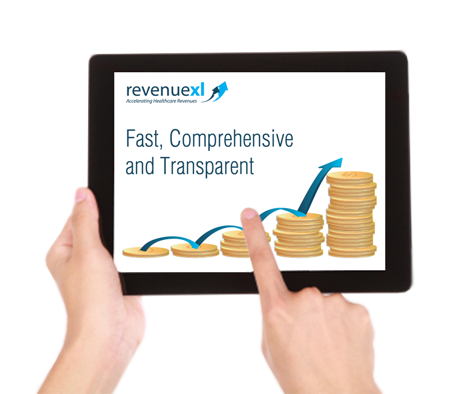 Your family practice depends on timely reimbursement for services or revenues and cash flow could come to a halt. The new ICD-10 billing codes also present a challenge for any clinics using outdated EHR software. For your family practice to thrive and succeed in the coming years, you need these critical billing and coding features:
Automated charge capture
E&M coding assistance
Revenue cycle management tools to avoid lulls in revenue collections
Built-in reporting tools and business analytics to identify wastage and optimize productivity
ICD-10 Compliant and with ICD codes already built-in for patient complaints
4. e-Prescriptions
According to Surescripts 2017 National Progress Report, e-prescription increased by more than 500% between 2015 and May of 2017. In addition, that same report found that 79% of Family Practice physicians use e-prescriptions. One of the reasons for the big surge is because

e-prescriptions improve patient safety by minimizing risk for mistakes caused by written and oral prescriptions. Plus, e-prescriptions reduce the amount of time that family practice doctors and staff need to spend on call backs, refill requests, and insurance authorization. To get these benefits, look for EMR software with these vial e-prescription features:
Ability to authorize refills via any Internet-connected device
Automatically generate patient education materials for any prescriptions to enhance patient care and lower practice liability
Automated alerts about potential drug-drug interactions and drug-allergy interactions
5. Lab and Medical Device Integration
Family practice physicians need EMR software that can help them seamlessly interface with the various labs and medical devices used each day in the course of treating patients. The right Family Practice EHR software would quickly provide doctors and staff with test results as soon as they are completed, eliminate unnecessary paperwork, and ultimately enhance patient care. Oh, and it will also help speed up getting test results since neither you nor your patients need to worry about lost or missing paperwork. To get these benefits from your EMR, make sure it has the following features:
Seamless interfacing between your family practice, pharmacies, labs, radiology and other referring doctors
iPhone and iPad compatible to enhance workflow and eliminate paperwork
Has multiple data entry methods such as Voice, Point and Click, and Handwriting recognition to optimize data inputs
6. Patient Engagement Tools Including Patient Portal
For family physicians, patient engagement is critical to delivering the best patient care possible. Patient Portal is an essential first step towards meaningful patient engagement as it provides them with access to their medical records through your EMR. Timely follow-up with patients and supplying them with supplemental information on their conditions and medications also improves quality of care and patient satisfaction. To deliver the best possible patient care, look for EHR software with the following features:
Secure Patient Portal to allow patients to view medical records and set appointments
Timely and relevant health reminders automatically generated for patients
Patient education materials for most common conditions

7. Telemedicine Capabilities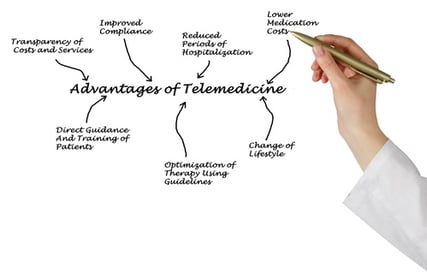 According to the AAFP, up to 20% of what family physicians do for patients in an office could actually be completed remotely using telemedicine capabilities. While the revenue for this new form of service is still lacking in most clinics, family practices with the right EHR software are poised for explosive growth in the near future. To position your family practice to significantly boost clinic revenues and enhance patient care as telemedicine takes off, look for EHR software with the following features:
A web-based Patient Portal for laptops, tablets, and desktops
A Telemedicine app for mobile phones
Online review and payment of bills
Zoom Integration, which enables video capability
Benefits of Family Practice EHR
Benefits of Family Practice EHR can be clubbed into 4 main categories as follows:
Potential Productivity and Financial Improvement
Quality of Care Improvement
Job Satisfaction Improvement
Customer Satisfaction Improvement
Productivity and Financial Improvement
Lesser chart pulls
Efficient handling of telephone messages and medication refills
Increased formulary compliance and more clear prescriptions leading to fewer pharmacy call backs
Improved coding of visits
Quality of Care Improvement
Increased ability to provide preventive care services
Rapid access to patient information
Enables better chronic disease management
Ability to integrate evidence-based clinical guidelines
Job Satisfaction Improvement
Fewer repetitive, tedious tasks
Improved intra-office communication means no dropped balls
24 x 7 access to patient information
Better compliance with regulations
Customer Satisfaction Improvement
Patients get faster access to their medical records
Patients experience reduced turn-around time for telephone messages and medication refills
Improved continuity of care
Availability of better patient education materials