Gastroenterology EMR Software
Gastroenterology EMR Software has advanced over the years into a streamlined solution that's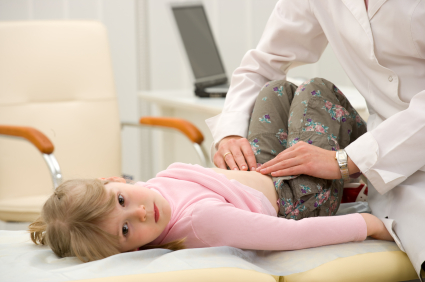 making workflow and patient care for more efficient. That's generating big returns not only for gastroenterologists, but for healthcare as a whole.
A great example of how the digital age and EMR systems are changing the way healthcare providers do businesses is among the doctors at Southeast Missouri Hospital. With a fully integrated electronic medical records system, teams and physicians can now quickly access medical records via workstations and mobile devices instead of shuffling through paper chart.
Since 2007, Southeast has utilized electronic medical records to drive efficiency in patient care. Not only does the system improve productivity among stuff, it also reduces patient wait time. Where staff once had to deal with locating the occasional lost chart, now it's easier to monitor patient status, review preventative care and health maintenance, see what's been done and what needs to be done.
With Gastroenterology, specialists and physicians have long sought a way to standardize and improve medical records. Now, Gastroenterology EMR goes beyond simple report generation, creating more comprehensive unit management systems along with other templates to improve the operation of the practice - essentially providing the lead physician with the ideal practice management software.
Newer functions include interfaces with hospital-wide electronic medical record systems (EMR) and pathology databases, improved communication with referring physicians through automated faxes or e-mail, and Internet access to allow clinicians secure remote connections.
Other features, such as patient scheduling and automated follow-up, inventory tracking, and endoscopy unit statistics, may streamline practice management. EMR software can now enhance preprocedure, intraprocedure, and postprocedure data management.
To support not only superior patient care, such as that achieved by Southeast Missouri Hospital, but improved administrative systems, it's important to do your research into the features and systems most important to your area of medicine.
Customizable Templates - Gastroenterologists need functionality beyond that of a standard practice. The EMR systems for your office must meet those specific needs, and customized templates greatly reduce the time spent charting for each patient. The best gastroenterology EMR software will include templates for things like Hematuria, UTI, ED, image templates for endoscopy, physical examination templates and more.
Ease of Use - The most current electronic medical records are designed to be compatible with a variety of devices. You, and the staff of your gastroenterology office, may not want to be limited to a desktop system. Having electronic medical records software that can operate on a laptop or tablet pc makes mobility for the gastroenterologist a real possibility.
Online Patient Portal - The best gastroenterology EMR software includes the patient in the treatment process. That means your patients are as much a part of your electronic medical records as your staff. An online patient portal makes it as easy to interface and communicate with your patients as it is to communicate with other providers.
Practice Management - Practice management software, as part of gastroenterology EMR systems, is more than just a single feature. It's a suite of tools tied into treatment and assessment templates that help streamline your gastroenterology and endoscopy practice or unit. This includes document management, endoscopy image management, e-prescription writing, lab interfacing (such as with Quest or LabCorp), billing task interfaces and schedule software.
Improving The Healthcare Continuum with Gastroenterology Electronic Medical Records
Every individual within your environment becomes a part of the electronic medical records system. As the care provider, you are able to open the lines of communication in your office as well as beyond into other practices and hospitals you interface with. This greatly improves the speed of care, the quality of care and a dramatic reduction in errors that occur under traditional charting methods.
From the standpoint of your office staff, the system ensures more efficient work flow in the clinical environment down to everyday office duties, billing and scheduling. For patients, they may be initially concerned that records are being stored electronically, or "out there in cyberspace", but once patients become educated on the benefits of the system, they can begin to take a more active role in their part of their healthcare. A patient portal that provides simpler monitoring and education can - for example - protect them from drug interactions.
Choosing the best gastroenterology electronic medical records software is about more than the internal benefits of the features - it's about turning patients into active care members on your team. You effectively help them help themselves.
Dr Mark Hahn of Southeast Missouri Hospital put it simply: "Before EMR, we didn't have much more than written words on paper," explains Dr. Hahn. "Now we have all the important information we need right at our fingertips."