As the use of electronic medical records expands and is made available in more specialized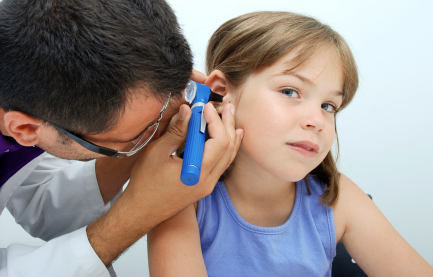 fields, like Otolaryngology EMR software, we are finding more and more that digital technology has few limitations in what we can do with patients. We're also finding that previous mechanical limitations and methods for storage are becoming less of a barrier thanks to affordable storage solution, increased bandwidth and more stable hardware for servers.
Unfortunately in every branch of medicine, including ENT/Otolaryngology, there are physicians who have other concerns outside of the hardware and software systems. Some are concerned over the previous lack of standardization, but many are focused on privacy concerns as far as ENT Electronic Medical Records are concerned.
Security Concerns with ENT EMR Software
Physicians are right to question the security of ENR EMR systems, because not all systems are created equal. While complete software solutions are certified with superior levels of encryption, there's still the matter of keeping a secure network where data is transferred and stored.
Concerns over security aren't surprising when consider the types of breaches that have occurred in other sectors in the last few years. Losses of credit card records at large retail chains, the hacking of major networks such as Sony's Playstation network in 2011 or the 2006 loss of records in the Veteran's Administration.
Modern systems however have newer encryption methods for patient data, especially when data is moved between servers to the computer or mobile device utilized by the physician when they access the ENT EMR software. Whether you invest in a complete onsite electronic medical records solution or you opt for web based ENT electronic medical records, the data is always stored securely
Privacy Concerns with ENT EMR
It's the responsibility of the physician and his or her staff to keep the records of a patient safe, and private. Some continue to express concern about HIPAA and privacy when patient data is stored electronic in an ENT electronic medical records setup, and when that information is transferred electronically.
Federal law dictates how the data can be shared electronically, and certified electronic medical record providers ensure that the software is designed to meet those guidelines. While an ENT EMR provider isn't governed under the same restrictions as health care professionals when it comes to managing and storing the data, the best ENT EMR software provider will ensure that HIPAA concerns are address and patient data is handled as if it were stored and managed in the clinical environment. This ensures that patient personal information is never compromised, and physicians don't have to stress over liability issues in patient data.
Moving Beyond Common Concerns for ENT EMR Software
It's important to note that while privacy and security concerns are valid, the government is endorsing the use of electronic medical records, and countless larger facilities and small practices around the nation are working to implement these systems. Many are already seeing the benefits as they complete stage 1 meaningful use and work through meeting stage 2 meaningful use criteria. Those benefits include:
More efficient patient response times, treatment times and patient processing
Improved payouts on insurance billing
More efficient scheduling with alerts and reminders helps patients avoid missed appointments
Elimination of paper prescriptions with e-prescribing reduces errors and holds on patient prescriptions
Reduced labor on administrative duties and office management of patient records
Reduction in operational costs as practices save on storage space – no more storing countless patient files on site
Reduced errors in charting that could compromise patient care
Physicians still contemplating implementation of ENT electronic medical records should consider that in many cases, the benefits of the best ENT EMR software greatly outweigh the assumed risks.