Pain Management Software Selection Criteria
Pain management clinics rely on having current, accurate, and legible medical records. Medical records facilitate proper patient treatment,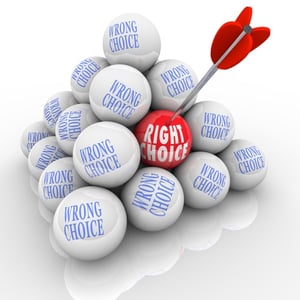 enable precise and timely billing, and ensure documentation for legal purposes (e.g., compliance with narcotics laws, procedure documentation).
But operating traditional paper-based medical records systems is quite a challenge. Speed and accuracy are often less than ideal, and all the paper must be stored somewhere. Fortunately for pain management providers, Pain Management EMR (Electronic Medical Records) software can transform your medical records system from a cumbersome, paper-based process into an easy-to-use digital system that not only improves speed, accuracy, and legibility, but also drives overall improvements in patient care and business efficiency.
And provider resistance to changing from note dictation and transcription is becoming less of an issue as pain management EMR solutions become more intuitive and user-friendly. The days of having to be expert in voice recognition or typing to use EMR solutions are gone.
Best EMR Features to Look for in Pain Management Software
Pain management workflow.
Since other doctors refer patients to pain management clinics, you need a way to automatically integrate those referrals into your EMR system. Your system should be able to communicate directly with other pain management equipment and EMRs from other practices. And it should be able to incorporate scanned documents, faxes, or pdf files.
Templates specific to pain management.
The EMR you select should already be loaded with templates and nomenclature for common pain management problems and procedures.
Interactive Diagrams.

You should be able to document pain locations, which are then automatically integrated into the medical record.
Prescription order support.
The EMR should include a drug database that you can easily integrate with your patient workflow so that you can instantly fill prescriptions, track refills, ensure narcotics compliance, and research medications that the EMR suggests based on patient notes.
Lab Integration.
The ability to send lab orders from the EMR and receive lab results and other diagnostic test results saves lot of time besides enabling trending of key lab readings for chronic illnesses.
Billing and Reporting.
It is highly recommended to select an EMR with an integrated Practice Management system so that various interface incompatibility issues can be avoided.