Neurology EMR
As a neurologist, the work you do is largely visual, using electronic imaging such as CAT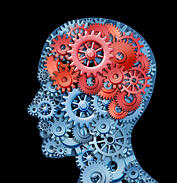 scans, MRI's, EEG's and sleep studies to monitor the activity of the brain, central and peripheral nervous system. It makes sense to pair your electronic imaging with electronic medical records. The data and imaging systems you use have grown to become highly accurate, and are the foundation of delivering quality care to your patients.
But leveraging modern imaging technology with ancient practice management and record keeping undermines the performance of your staff and directly impacts patient care. To get the most out of the arsenal at your disposal, you need to utilize electronic medical records specifically designed for use in Neurology.
Choosing the Best Neurology EMR
There's the rub; making the choice on which neurology specific emr to use is the primary (and often the only) barrier that holds doctors at bay. Even for a tech-savvy physician, all the aspects of on-site and web based EMR can be overwhelming. That's why custom systems were designed, specific to the practice or branch of medicine, to help physicians choose the best electronic medical records and practice management software as it related specifically to their branch of medicine.
When you only have to review EMR software designed exclusively for your office and workflow, it's not only easier to see how you can benefit from electronic medical records - but also how much easier it can be to implement that system.
For example: If you see patients in different rooms based on physical exams, imaging and record viewing then you can benefit from a neurology EMR system that stores data in a single location, easily accessible from any workstation or connected mobile device/tablet. Instead of accessing different segments of patient records from different systems (like imaging and patient history), everything is easily accessible from a single software system.
Verifying Compatibility of Neurology EMR Software with Current Technology
One of the larger headaches in a neurology office is dealing with patient imaging results in non-compatible formats. Sending a patient out for a CT or MRI usually results in receiving a CD format based on software that's different from what you may have in the office. With the right Neurology EMR software, you'll have compatibility between varieties of machines - whether local hospitals and consulting offices use GE, Siemens or other forms of imaging equipment.
Neurology EMR Makes Work Simple
Electronic medical records are about more than compatibility and centrally stored, easily accessible records. The software is designed to make running your practice easier as well. It may seem like you need to make profound changes in order to implement electronic medical records, but in truth it's the other way around. EMR systems are customized to adapt to your practice, and the way you operate.
If one of your patients winds up in emergency care and their latest potassium result is 7.4, a combination of audible and visual notifications should be triggered. You should have a system in place that you can trust will alert you to critical developments.
If you're constantly running your office on a packed schedule, you want an EMR system that provides practice management to integrate patient appointments, reminders and schedule details. Because of the critical nature of many appoints, it helps to have neurology EHR software that integrates automatic emails and triggers telephone notifications prior to appointments to help patients keep appoints, ultimately improving practice efficiency.
Curbing human error is what we often strive for in a practice. Human error can have dire consequences for patients but it can also jam up the administrative side of your neurology clinic - right down to the billing. From ordering medications and setting up prescriptions to tracking the access and logins of your staff, repetitive tasks can be easily automated and charting tracked in order to reduce error and improve the measurable outcomes (and effectively the bottom line) of your practice.
RevenueXL provides best value EMR for Neurology. Schedule a demo of the most affordable EMR for Neurologists by clicking below: