Features of Top Family Practice EHR Systems
Only 38 percent of family physicians are "highly satisfied," with their EHR systems, according to the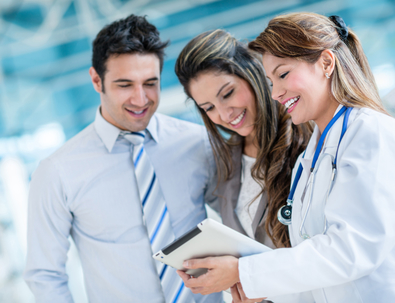 AAFP's Family Practice Management (FPM) survey on user satisfaction and EHRs. However, this only reveals a small part of the overall picture. While users find significant satisfaction in many EHR aspects, they also find frustratingly little satisfaction in other areas. Let's take a closer look at the survey, its findings, and the takeaways for family physicians looking to get the most out of their Family Practice EMR Software.
---
---
A Closer Look at the FPM Survey
The FMP survey evaluated satisfaction with family practice EMR software across three key parameters:
Ease of learning ("Learning to use this EHR is easy.")

Effect on productivity ("This

EHR

helps me see more patients per day -- or go home earlier -- than I could with paper charts.")

Vendor support ("Our EHR vendor provides excellent support.")
Combined, these three areas determine overall satisfaction.
And the Results Are In....
So what did the data conclude? Respondents were most satisfied with the following aspects of their EHRs:
Enhancement of intra-office communications and tasking (60 percent)

Access to information (58 percent)

Documenting visits (57 percent)

e-Prescribing (56 percent)
A total of 37 percent of respondents, meanwhile, agreed with the sentiment, "I enjoy using this EHR." With the goal of inching satisfaction rates closer to 100 percent, what should physicians be looking for?
Takeaways for Family Physicians
While some EHR systems frequently came out ahead in the survey, the AAFP cautions against thinking of the survey in terms of "winners" and "losers." Rather, it provides an opportunity to evaluate how well EHRs are working, along with what features can play an essential part in helping to foster physician satisfaction across three key parameters. Let's break it down.
Ease of Learning
Switching to an EHR from paper or replacing your EHR can be hard on staff morale. The learning curve can be steep, so easing the process is a pivotal factor for many practices. If the system is easy to use, it will be that much easier to learn.

Here is what goes into making an EHR easy to use and learn:

Ability to document care easily and efficiently.

Ability to easily and quickly find information needed.

Intuitive and user-friendly interface which allows completion of tasks efficiently, without seemingly unnecessary steps.

Clearly displays the information needed without unnecessary information or other clutter.

Presents alerts that are concise, appropriate, and helpful.

Intra-office messaging and tasking are fast, easy, and effective
Effect on Productivity
Based on the survey results, the majority of EHRs are most successful when it comes to improving intra-office communication, helping healthcare teams gain access to information, maintaining documentation and e-prescribing. These all fall under the auspices off productivity.
Other EHR features which can enhance productivity include:
Automatic notes which save time and increase accuracy

Specialized templates which avoid wasted time replicating tasks

Laboratory interface which enhances communications across the care team

Automated billing and coding which not only saves time, but also prevents mistakes

Patient portals which encourage patients to be informed and to participate in their own care, thereby resulting in more engagement and better clinical outcomes
Vendor Support
An EHR is only as effective as its vendor. Family practice physicians prize EHRs which offer ample support, including the following:
an implementation specialist to seamlessly guide healthcare teams through installation, implementation and training processes

faculty and staff training programs to help onboard staff and accelerate the implementation process

assistance with EHR customization to guarantee you get the features you need and understand how to use them

around-the-clock access to support when you need it to help minimize downtime and improve the standard of care
---
Key Takeaways
The AAFP's report indicates that EHRs can indeed be satisfying, but only if you know what to look for when choosing between today's systems. Family physicians seeking to improve their workflow, efficiency, care and meaningful use, will turn the FPM survey's essential insights into results when it comes to choosing EHRs which will best meet their needs.
To find out how easy our Certified Family Practice EMR Software is to learn, and how we can help you focus on providing top patient care (rather than technology), contact RevenueXL today.
---