Alternatives to traditional medicine are becoming ever more popular as people - particular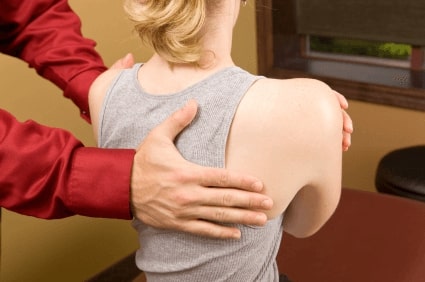 those who don't favor prescription treatments - seek out ways to improve their health, distress and get their mind and body back to center. That means a lot of attention is turning toward Chiropractic care, but not just because of the benefits of this specialized branch of holistic medicine. It's because more and more chiropractors are pairing up with specialists to provide a range of services to their customers.
Hence you see more and more number of Chiropractors embracing technology and implementing Chiropractic EMR Software.
Services often includes things like:
Massage therapy
Access to Dietitians & Nutritional support
Physiotherapy
Percussive therapy
Laser therapy
And a great deal more - but with all those services there's a problem; more clients, more bookings, more staff and more things to create a bottle neck. In a busy chiropractic office, even the smallest administrative tasks can slow you down.
What's worse is that you or your staff may let smaller duties slip aside through the cracks into order to take care of "what's important". Something as simple as a patient scheduling another appointment can have a major impact if the front desk misses it. What if a bill is incorrect? What if a patient misses a critical appointment and no one notices it?
Chances are your practice has been operating for a while. Think back to the time when everything was on paper. The madness of it can be overwhelming. We think life (and business) without the basic technology we have now would be a challenge. If you were to utilize top Chiropractic EHR, you would be looking back wondering how you've managed to get by amidst the chaos.
That's because chiropractic electronic medical records offer ways to streamline your practice that most don't even realize to be an issue. But just because something is a non-issue, because you're used to it, doesn't mean it shouldn't be addressed. Waiting for it to break, and putting out fires, is what causes the most disruption in a clinical environment.
Benefits of Chiropractic EHR
Here are some of the primary benefits of making a change to chiropractic EHR systems:
1. Simple Interface
Most offices have patient data in various locations, with supporting documentation stored electronically for print on demand. This leads to a lot of gathering for patients, scheduling appointments, retrieving data, etc. Chiropractic electronic health records provide a customizable interface that's user friendly. Not only is it easy to get your staff to adapt to its use, but the EMR software can bring the operation of your entire office into a single interface.
2. Complete tracking and reporting
With a custom EMR solution for your practice, you can actually go paperless. Charting, orders, appointments, referrals, imaging - everything can be stored in a secure, digital environment with secure backups. This can save any practice a great deal of money on supplies and paper costs alone, while also freeing space so your front desk staff doesn't feel cramped like sardines in a can.
3. Accurate billing
Paper billing by hand offers a lot of opportunity for human error, especially when you have a high client volume with multiple front desk people handling patients. Chiropractic electronic medical records are designed with customizable billing solutions, along with reporting, to reconcile accounts and check forms for complete and accurate data. That means you can protect your practice from costly billing mistakes.
4. Simple scheduling
The integrated solutions provided with chiropractic electronic medical records allow for painless organization to match the homeopathic services that chiropractors offer. If only everything could be this easy. Most electronic health record systems for this type of practice allow for detailed scheduling with accurate data and reminders; especially on missed appointments. This helps you keep your patients on track, ultimately improving recovery time and overall care.
With training and support to help get these systems implemented, along with the healthcare stimulus offered to reimbursement qualifying chiropractors, it quite literally pays to invest in best Chiropractic EHR for your own practice. At the very least your patients will appreciate the reduction in wait times when they come in for adjustments and other treatments.