Free eBook: What You Need to Know About EMR for Pain Management Practices
Dear InterestedLearn everything you need to know about implementing an EMR in your Pain Management clinic.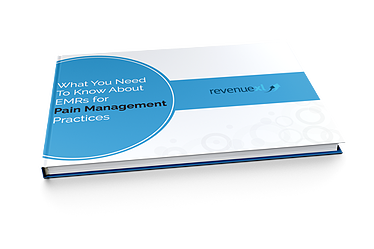 Are you worried that you do not know enough about implementing pain management EMR solutions?
Whether your office is implementing a first-time EMR software or looking to upgrade to a solution that better meets your needs, you will find this eBook very useful.
This eBook covers answers to important questions that you may have:
Why is implementing specialty Pain Management EMR a good choice?
What does EHR certification guarantee?
Why implement cloud-based pain management solutions?
Why customize your Pain Management EHR?
How much cost is too much for Pain Management EMR?