Pain Management EMR
Pain Clinics: Transform Your Practice Using Pain Management Software
Fast, Intuitive & Certified Pain Management Software
WE understand the exceptional challenges that each pain management specialist and clinic faces. EHR Software and medical billing systems and solutions for Pain Management are designed to meet the specific needs of pain management specialists and pain clinics. They come with pre-built templates for common procedures which ensure easy documentation of pre and post operative care and streamline the workflow for surgical patients.
Pain management specialists will reduce the amount of time spent submitting, organizing, and locating paperwork, while simultaneously enhancing the patient care that they provide.
Why Implement EHR for Pain Management?
---
Enhance Workflow – Pain Management EHR makes it simple and easy to increase your patient volume without being slowed by administrative tasks.
Enhanced Security – Pain Management Software often leverages Amazon's cloud infrastructure that has been architected to be one of the most flexible and secure cloud computing environments utilizing state-of-the art electronic surveillance and multi-factor access control systems.
Seamless Communication – Enables seamless communication with other medical facilities. Whether you need to share data with a laboratory, another physician or a pharmacy, Pain Management Software makes it possible.
Certified Solutions – Our EMR software is both ONC-ATCB and CCHIT certified. This signifies that we have proven our commitment to complying with all standards and best practices as required by the U.S. Department of Health and Human Services.
Improve Patient Care – Pain Management specialists have all of the necessary patient data and notes at their fingertips. Automatic personalized notifications and patient profiles also make it easier for Pain Management specialists to build lasting positive relationships with patients and their families.
Advanced Alerts & Notifications - Alert staff about patient health info, and decrease your liability. Keep staff aware of patient health maintenance, allergies, drug-drug interactions and more with frequent, timely updates, EMR notifications and alerts.
Clinical Process Automation – Save time and promptly see more patients thanks to automatic billing and clinical processes. Fast Lab Ordering – Electronically send lab orders using standard lab interface to Quest and LabCorp.
Features of PrognoCIS EHR for Pain Management
---
Client/Server or Web-based Pain Management EHR Options
E&M Coding Assistance
PDR-Based Prescription Writing
Comprehensive Lab Interfaces
Custom Decision Support (ADE, Coding)
Billing/Scheduling Software Interfaces
Document/Image Management Systems
Tablet PC Enabled Technologies
HL7 Custom Interfaces
Online Patient Portal
Designed to address the unique concerns of Pain Management specialists including Anesthesiologists and Physiotherapists, RevenueXL's PrognoCIS Pain Management System addresses HPI complaints including Arthritis, Bunion, Ankle Pain, Bursitis/tendonitis of the shoulder, Elbow pain, General pain, Headaches, Herpes Zoster (Shingles), Hip Pain/Arthritis, Jaw pain, Low back pain, Neck pain, Thoracic pain, etc.
Pain Management Software System that is Dependable, Innovative, and Easy-to-Use.
Offering a range of integrated practice solutions, our Pain Management EHR Software allows for greater automation in today's fast-paced healthcare environment. And because PrognoCIS EHR employs an intuitive and user-friendly interface, the formerly tiresome task of managing patient records will no longer slow you down throughout the day. PrognoCIS EHR allows you and your staff to rapidly document patient charts through a variety of data entry methods that range from "point and click" mouse work to voice and handwriting recognition.
Other benefits of the PrognoCIS platform include:
Automated EMR Notifications and Alerts
Seamless Communication with Other Medical Facilities
Efficient Integrated Billing
Mobile Device Compatibility
Cloud-based Internet Technology
Discover the Convenience of Full Service Customization, Implementation & Training Services
In order to best fulfill the diverse needs of Pain Clinics, RevenueXL offers EHR Solution for Pain Management EHR Solution that is fully customized to meet your specific needs.
Our comprehensive EMR implementation services will ensure that not only various templates are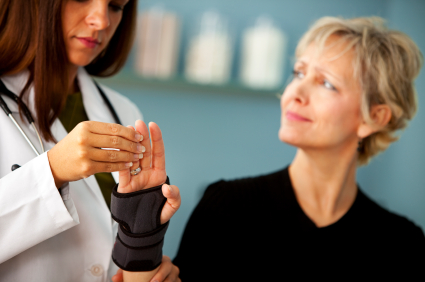 customized in accordance with the requirements of your Pain Management practice, we will also customize the EMR to match the workflow in your clinic.
To educate physicians and staff members about your new EHR system, we will assign each practice its own Implementation Specialist to guide users through the installation, implementation, and training processes. We also support an online Resource Center and provide unlimited technical support via phone, email, and online chat.

While integration between EMR and Practice Management is highly recommended, you can choose to implement our EMR for Pain Management alone and interface it with your existing medical billing software.
If you would like to work with Clearing House of your choice, please let us know during the live demo, otherwise our Pain Management Software comes with several free as well as reasonably priced Clearing Houses interfaces including Assertus, Inmediata, Gateway EDI, Office Ally, Availity, Navicure & Zirmed. You could choose one of them.
---
Pain Management Templates Designed to Work With You
Don't waste time, energy, and money on EHR platforms that require extensive customization of templates. RevenueXL offers numerous physician-developed and tested Pain Management-specific EHR templates, which can be used out of the box or adapted further in order to better suit your needs.
They are built to chart clinical visits, consultations, and procedures with your Pain Management patients in mind and can be readily incorporated into the daily routine of every physician at your clinic. The areas covered by our EMR templates for Pain Management include, but are not limited to:
Fluoroscopy
Arthritis
Sciatica
Lumbar puncture
Anesthesiology
Epidural
Custom Pain Management SOAP Note Templates
Referral Letter Templates customized for the Pain Management Specialist
Intrathecal catheter
Spondylolisthesis
Bursa injections
Ganglion blocks
Joint-specific pain
Infusion pump replacements
Botulinum injection
and more
---