Best EHR For Small Practices
Customized Family Practice EHR System for Private Practices
Unlike other EMR (Electronic Medical Records)/ EHR (Electronic Health Records) software that can dictate how you run your Family Medicine clinic, RevenueXL boosts profits and patient care on your terms. Our team will customize your Family Practice EMR around your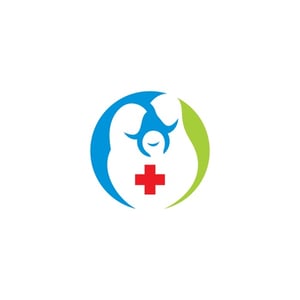 specific needs and then train your entire staff for a near seamless transition to greater profits, fewer headaches, and improved patient care.
We fully customize your Family Practice EMR to suit your exact needs
Training for you and your staff provided for seamless transition
No long-term contracts to worry about
24/7 support provided every day of the year
Scalable to grow from single physician clinics to large, multi-location practices
Choose from cloud-based or client-server models
Our integrated Family Practice EHR includes practice management software, medical billing, scheduling, e-prescribing, and effortless interfacing
Check out
what
most Family Practices consider most important while selecting an EHR for small practices.
Optimize Workflow and Increase Profitability
Our customized Electronic Health Records software provides solutions designed to both mimic and then optimize your existing workflow at every phase of your clinic. Your dedicated implementation manager will invest the time to first understand your family practice and then customize your EHR software to optimize…everything.
Employ seamless communication between your family practice and pharmacy, labs, radiology, and referring doctors
Our Family Practice EHR solution provides multiple data entry methods including: Point and Click; Voice; and Handwriting Recognition
Comprehensive scheduling management and health reminders to save your staff time
Patient education materials are available or you can quickly import your own
Enhance workflow and improve revenue tracking with completely paperless office technology that is iPhone and iPad compatible
Access patient records, document hospital rounds and prescribe medications remotely via our advanced mobile app
Includes fully integrated Practice Management Software
Optimize Charts and Enhance Profitability and Patient Care
To help facilitate a near seamless transition, your family medicine practice will be assigned a highly qualified implementation manager. They will help customize your Family Practice management software to mimic your existing workflow and optimize charting to be more efficient, require less time, and enhance productivity in your Family Practice. Our powerful EHR software incorporates superbill and E&M coder that are customized for your Family Practice. Once everything is in place and customized to the specific needs of your Family Practice, they will then serve as a point of contact to train your staff.
Store and capture patient data securely via virtually any internet-connected computer, laptop, tablet or smartphone
Significantly increase speed of patient encounters and completion of charts
Enhance patient care with timely health maintenance reminders
Automatically generates progress notes to boost your productivity and free up time for patient care
Boost staff productivity with intuitive search functionality to quickly retrieve patient data based on specific requests
Choose from a large number of Family Practice EMR templates that are further customized to optimize charting and productivity
Get new and returning patient treatment plans for most common HPI complaints
Includes customized procedural and wellness plan templates suited to your exact needs
All software is fully HIPAA and ICD-10 Compliant and CCHIT, ONC-ATCB and meaningful use certified
Access all patient records and even document hospital rounds remotely and securely
Optimize Billing and Generate Higher Return-On-Investment
Revenue XL Family Practice EHR software is customized to optimize overall revenue with accelerated reimbursements, automated coding recommendations, reduced denials, and increased patient flow.
Automated charge capture improves cash flow and optimizes visit documentation
E&M coding assistance so your family practice accurately charges for the level of patient care delivered
All patient complaints have ICD codes already assigned to optimize billing and revenue collection
Optimize staff productivity with built-in reporting tools including pay-for-performance, meaningful use requirements, and business analytics
Your customized Family Medicine EMR makes coding more accurate to lower rejected claims and optimize revenue collection
Revenue Cycle Management tools help eliminate lulls in revenue collections
If you would like to work with Clearing House of your choice, please let us know during the live demo, otherwise our Family Practice Software comes with several free as well as reasonably priced Clearing Houses interfaces including Assertus, Inmediata, Gateway EDI, Office Ally, Availity, Navicure & Zirmed. You could choose one of them.
Optimize Prescriptions and All Interfaces with Labs, Referring Physicians and More
Optimize patient care with our powerful e-Prescribe that eliminates paperwork and creates more accurate prescriptions. We'll also customize your Family Medicine EHR system to effortlessly interface with all relevant labs, radiology, pharmacies and referring doctors to improve work flow and patient care.
RX Helper incorporates millions of de-identified prescriptions to help reduce errors and enhance patient care
E-prescribing via Surescripts reduces paperwork, optimizes staff time
Customized lab interface enables staff to send orders to all labs and optimize work flow
Easily attach notes to any patient chart for improved communication with referring physicians
Receive automated EHR alerts about potential drug-drug and drug-allergy interactions to reduce liability and optimize patient care
Quickly authorize refills via any internet-connected device on your EHR system
Select from 100's of EMR Templates That We Customize to Suit the Exact Needs of Your Family Medicine Practice
Most EMR platforms include 100's of pre-made templates to choose from but RevenueXL takes it to the next level. Once you select the templates that are specific to your Family Practice, our team can further customize those templates for every physician in your practice. Plus, all our templates include information to help evaluate quality and cost of care so your Family Practice is fully optimized to provide exceptional patient care at maximum efficiency.
Choose from 100's of fully customizable EMR templates, including:
Cardiovascular
Digestive System
ENT
Gynecology Exam
Hematology
Musculoskeletal
Nervous System
Obstetrics
Respiratory
ECG
Abdominal Pain
Physical Exam
Immunization/Health Maintenance Reminders
CHDP Forms (California)
Well/Sick Child Exam
School Excuse Templates
Point-n-Click SOAP Note Templates
Custom Family Practice SOAP Note Templates
Referral Letter Templates customized for the Family Physician
And Much More
Simply select the templates that match the specific needs of your practice and our team will begin customizing them to suit the exact needs of every physician in your clinic.
3 Reasons to Schedule Your Free Custom Demo Today
According to the National Coordinator for Health Information Technology, the use of EHR has more than doubled since 2008. And while the benefits of EMR software are numerous, here are the three biggest reasons to optimize your practice with our fully customized solution:
Increase Family Practice Revenue without Surrendering Control
When searching for the best EHR for your family practice, increasing revenue while improving work flow are huge factors. But with RevenueXL, you can do both without sacrificing patient care or altering your existing procedures. Our EHR software is designed to fully optimize every facet of your family practice but customized to do so on your terms. Our team doesn't simply come in and install software and provide training: We take the time to learn YOUR needs and mimic your existing work flow. Then, we fully customize all features and tools to optimize your Family Practice revenues AND patient care. So instead of surrendering control of YOUR Family Practice to software, our custom EHR solutions improve existing work flow, patient care, billing, and charting on YOUR terms and budget.
We Are With You Every Step of the Way
Depending on the size of your Family Practice, it takes about 4-8 weeks for our team to customize your EHR software and fully train your staff. You have a dedicated implementation manager who listens to all of your needs, studies existing work flow and procedures, and then develops the Optimization Blueprint to customize your EHR software to optimize every facet of your family practice. Our team will ensure that every device is fully connected, tested and configured for maximum efficiency and security. All EMR templates are customized for every physician in your practice to optimize every step of the patient journey, from diagnosis to billing and collections. When we are done, your new EHR software is customized to optimize your small family practice but designed to scale and grow with your needs. If you ever have any questions or concerns after training is complete, just contact us for full support 24/7 any day of the year.
Our Custom EHR Optimizes Every Facet of Your Family Practice Including Patient Care
At the end of the day, we fully understand that providing exceptional patient care is priority one for any family practice. So in addition to optimizing charting, billing, communications, work flow, prescriptions, and interfacing with labs & referring doctors: We NEVER forget that patient care is job one. That is why your custom EHR software has built-in alerts for drug-drug or allergy-drug interactions, patient education materials on 100's of common ailments, automated follow-ups and health checks, and much more. Your implementation manager will go over the full range of options available to your practice to optimize patient care every step of the way. You will see improved patient retention and enhanced care along with higher profits, fewer headaches, and a happier staff. With RevenueXL, every facet of your family practice is optimized on YOUR terms to keep you in control and revenues climbing with happier, healthier patients.
Optimize Revenues and Patient Care
Looking for Free EHR Software? Then Sign Up for Our Medical Billing Services Starting at 2.5%
At RevenueXL, our primary focus is to optimize every family practice for higher revenues via enhanced billing and efficient follow-up processes. While our fully customizable EHR software is one option for optimizing your billing processes: We can also provide full medical billing services and fully eliminate all headaches. Our fully proven billing practices and follow-up processes help eliminate hassles, reduce errors, and delivers a higher return on practice collections. Plus, you'll have access to our EHR software absolutely free with the service!
Here's what our medical billing services provides for your family practice:
Dedicated RCM client services manager
Unlimited patient insurance pre-visit benefits verification
Processing of patient statements
Build customized scrubber checks to meet state, specialty and practice specific billing guidelines
Claim follow-up to ensure payer acceptance
Designated call center to take patient calls
Post all insurance payments in timely/efficient manner
Post all denials and follow-up with required action
Take all required action to resolve aged insurance claims
Denials management, appeals management
All claims touched at day 30, if not paid
Our medical billing services start at just 2.5% of total practice collections and can be scaled and customized to suit your exact needs and budget. Please note that submission of paper claims or any medical records does cost extra depending on specific need.
Learn More About Our Medical Billing Service