Neurology Software
Neurology Practice Management and EHR Software Solutions
A neurologist treats disorders of the nervous system which is a complex, sophisticated system that regulates and coordinates body
activities, that affect the brain, spinal cord, and nerves, such as Cerebrovascular disease (for example, stroke), Demyelinating diseases of the central nervous system (for example, multiple sclerosis), several types of disorders like Headache disorders, Movement disorders (for example, Parkinson's disease), Neurodegenerative disorders (for example, Alzheimer's disease, Parkinson's disease), etc.
Neurology Software meets the specific needs of Neurologists and Neurology clinics and includes:
Neurology Electronic Health Records (EHR) Software which provides Neurology workflow, pre-built SOAP notes templates for common procedures thereby ensuring easy documentation of pre and post operative care and specific content for patient evaluation, interventional treatments, medication management, etc. and
Practice Management Software which enables Neurologists and their staff record patient demographics, manage charge capture, perform billing operations, generate reports and schedule appointments thereby dramatically improving clinical workflow efficiency of Neurology clinics and boosting reimbursements.
Key Features of Neurology EHR Software
Integrated with Practice Management Software
RevenueXL's Neurology EMR system gives your neurology practice the tools that it needs to capture, store, retrieve, and process patient data quickly and securely. Stop laboring over data entry and hunting for missing charts. Our Neurology specific EMR Program is fully equipped with a number of exclusive, user-friendly features including:
Client/Server or Web-based Neurology EHR Options
E&M Coding Assistance
Comprehensive Lab Interfaces
Custom Decision Support (ADE, Coding)
Billing/Scheduling Software Interfaces
Document/Image Management Systems
Tablet PC Enabled Technologies
HL7 Custom Interfaces
Online Patient Portal
Benefits of Implementing PrognoCIS Neurology EHR
---
Scalability - RevenueXL's Neurology EHR software is scalable to provide solutions to solo physicians, small and mid-sized Neurology practices with multiple locations.

Enhance Workflow – Intuitive electronic medical record software makes it simple and easy to increase your patient volume without being slowed by administrative tasks.

Certified Solutions – Our EMR software is both ONC-ATCB and CCHIT certified. This signifies that we have proven our commitment to complying with all standards and best practices as required by the U.S. Department of Health and Human Services.

Improve Patient Care – Neurologists have all of the necessary patient data and notes at their fingertips thanks to the best Neurology EMR software available. Automatic personalized notifications and patient profiles also make it easier for Neurologists to build lasting positive relationships with patients and their families.

Clinical Process Automation – Save time and promptly see more patients thanks to automatic billing and clinical processes. Fast Lab Ordering – Electronically send lab orders using our complimentary lab interface, which utilizes Quest and LabCorp.

Free Meaningful Use Package – Receive our Meaningful Use Package at no additional cost, which includes many features such as the Patient Portal, Lab Connectivity, and the eRx. Our Neurology Meaningful Use Compliance Dashboard helps neurologists ensure that they are meeting all requirements for incentive reimbursements.
Dependable, Innovative, Mobile-friendly and Easy-to-Use Neurology EMR
Offering a range of integrated practice solutions, our EMR Software allows for greater automation in today's fast-paced healthcare environment. And because PrognoCIS EHR employs an intuitive and user-friendly interface, the formerly tiresome task of managing patient records will no longer slow you down throughout the day. PrognoCIS EHR allows you and your staff to rapidly document patient charts through a variety of data entry methods that range from "point and click" mouse work to voice and handwriting recognition.
Other benefits of the PrognoCIS Neurology specific EMR platform include:
Automated EMR Notifications and Alerts
Seamless Communication with Other Medical Facilities
Efficient Integrated Billing
Mobile Device Computability
Cloud-based Internet Technology
Discover the Convenience of Full Service Customization, Implementation & Training Services
In order to best fulfill the diverse needs of Neurology practices, RevenueXL offers Neurology EHR Solution that is fully customized to meet your specific needs.
Our comprehensive EMR implementation services will ensure that not only various templates are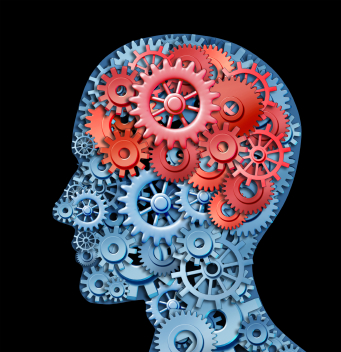 customized in accordance with the requirements of your Neurology practice, we will also customize the EMR to match the workflow in your clinic.
To educate physicians and staff members about your new EHR system, we will assign each practice its own Implementation Specialist to guide users through the installation, implementation, and training processes. We also support an online Resource Center and provide unlimited technical support via phone, email, and online chat.

While integration between EMR and Practice Management is highly recommended, you can choose to implement our Neurology EMR alone and interface it with your existing medical billing software.
---
Neurology Templates Designed to Work For You
Our Neurology EMR comes with fully developed templates specific to Neurology, which remain customizable for each physician in your clinic. Neurologists will find Custom SOAP Note Templates, many specific templates, information to evaluate quality and cost of care and many other critical features in our feature rich Electronic Medical Record Software.
| | |
| --- | --- |
| Headache | Traumatic Brain Injury |
| Seizure | Electromyography & Electroencephalography |
| Cranial Nerve Disorders | Peripheral Nerve Disorders |
| Alzheimer's disease | Sleep Disorders |
| Custom Neurology SOAP Note Templates | Cervical Spine Disorders |
| Point-n-Click SOAP Note Templates | Referral Letter Templates |
Providers have the option to use the physician-developed and tested Neurology templates out of the box, or easily modify them to suit specific needs.
End to End Revenue Acceleration Programs for Small & Mid-sized Clinics
Award-winning Neurology EMR Software
---

Black Book Awards 2013:
Best EHR Functionality Performance for Clinical Workflow & Encounter Management

#1 Choice in EHR systems for small and mid-sized (6-25) practices

#1 Top EHR Vendor Ambulatory for Internal Medicine

#1 Top EHR Vendor Ambulatory for General Surgery
KLAS:
Top 10 Best in KLAS Cloud-based EHR