Guide to Effectively Selecting the 'Best' Practice Management System
Far-reaching regulatory shifts at the federal level combined with advancements in technology and a changing patient population are just a few factors contributing to the rapid transformation of the U.S. healthcare system. As the industry evolves, the systems and processes utilized by practices and practitioners must also evolve in order to keep pace with the demands of today's care continuum.
Practice management systems effectively and efficiently coordinate communications, transactions and interactions between patients, providers and systems and help achieve measurable, positive outcomes related to both patient care and the fiscal health of their practice.
The successful launch of PMS can only be achieved by following a sound process for evaluating potential solutions. Outlined below are 11 key considerations and best practices that providers should incorporate into their PMS selection and implementation process.
1. Assemble a Practice Management System Team
The goal of any Practice Management System (PMS) initiative should be to better support and leverage the medical team and provide greater efficiency to existing processes and workflows. As such, the fit, practical application and effectiveness of a potential new system should be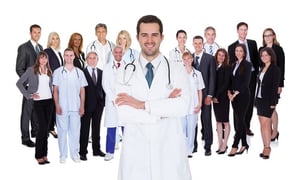 determined by the actual team members who will be utilizing and interfacing with the software. A PMS team of key stakeholders should include at least one representative from each function or discipline within the practice. While the composition of the team will vary based on office size and type, team members may include physicians, non-physician clinicians, practice administrators, registration staff, coding and billing team members.

A team-led process will help ensure the system selected is the best fit for the practice. Collaboration and buy-in from all of the practice areas impacted by a PMS also serves to expedite the process and helps avoid unnecessary costs and delays.
2. Analyze Existing Functions to Determine the Level of Support Needed
In order to make an informed decision regarding medical software, it is important to evaluate current patient management processes and the claims revenue cycle. This step is often best achieved by putting pen to paper – or fingers to keys – and mapping out current systems and processes. The map should include all points and interactions – from initial contact with a patient through follow-up appointments and reminders on outstanding payments.
By visually defining existing workflows, the PMS team will be able to determine what functions and processes the optimal medical office software should support.
3. Identify Key Deliverables and "Must Haves"
In his renowned book, "The 7 Habits of Highly Effective People," author and leadership expert, Stephen Covey, advises "begin with the end in mind." Beginning the selection process for a practice management system with a clear understanding of what it should deliver for the organization is perhaps the most critical step the journey.
The PMS team should help lead an organization-wide effort to identify the essential features and components a system must offer in order to effectively serve the practice and its patients.
But in order to arrive at a list of minimum requirements and criteria, it is important to know which questions to ask. Below are the top 10 questions to ask to ensure you are choosing the right practice management system.
1. How much do you want to spend on it?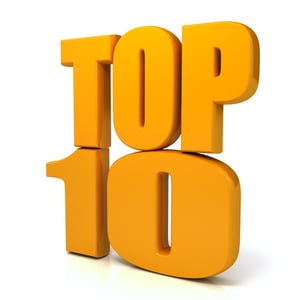 2. Will you need to make an investment in hardware or infrastructure?
3. How will it work with your existing EHR system?
4. Do you have adequate in-house IT resources to support your practice management system?
5. Is the system easy to use?
6. How long will it take to implement the system?
7. What type of training is available and will the training period fit your schedule?
8. What safeguards are in place to protect the security and integrity of your data?
9. Is there a robust reporting system?
10. Can the system be customized to your unique practice requirements?
Specific questions such as those outlined above will help define a list of essential features. The list should include some of the following components:
Patient scheduling
Appointment management
Claims management
Data analytics and reporting
Patient portal/online access
Mobile responsiveness
Preference for server vs. web-based
4. Vet the Available Practice Management System Options
Once the PMS team has established the checklist of "must haves," it is time to begin researching available systems. As with any product or endeavor, a quick online search for key terms, such as "practice management solutions" will yield numerous results – some credible, and some less than capable. Thus, it is important to narrow the field and develop a short list of viable and legitimate options even before applying the criteria established by the PMS team. Ideally, no more than 10 and no less than three vendors should be selected to submit a formal proposal for the project.
A few tips and guidelines for choosing quality and practice-tested systems include:
Look for products that have been accredited through the Practice Management System Accreditation Program (PMSAP)
Read reviews and surveys on both the system and the vendor from independent review organizations and publications
Word of mouth - recommendations from colleagues and fellow providers on their preferred medical office software often offer the most compelling and trusted insight into potential solutions
Request demos of the systems to experience their interfaces and features firsthand
Do not be afraid to ask for help - the complexity and nuances associated with selecting a practice management system can sometimes be overwhelming for practices and PMS teams. If significant doubts or questions arise, consider contracting with an experienced consultant to help guide the process and ensure the right questions are asked and all the necessary boxes are checked for your office's specific needs.
5. Crunch the Numbers - Evaluate Cost and Estimate ROI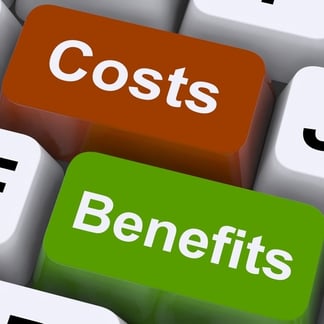 Calculating what the practice's return on investment (ROI) will be before deciding to pursue medical office software is critical to success. Considering the ROI will help determine whether the investment of staff time, resources and money is worthwhile. A cost-benefit analysis can help make this determination by weighing factors such as:
The potential costs of foregoing a practice management system
The potential cost of failed implementation of the software
The potential savings or increased revenue that could result from adopting a medical management system, such as increased reimbursements and reduced costs
Obviously not all returns will be directly measured in dollars and cents; as patient outcomes, satisfaction scores and other key factors should be carefully considered as well.

6. Evaluate Interoperability and Integration of Systems
In today's connected healthcare environment, system integration is critical. Medical practice software solutions must align with existing processes and procedures, and provide users with the ability to easily access and utilize data between workflows and programs. Without an integrated solution, staff members will waste time copying and pasting information and duplicating tasks.
Similarly, practice management system software must also talk to the practice's electronic health records (EHR) system. Some medical management systems are integrated within an EHR as a component of the care platform, while others are designed to seamlessly interface. Regardless of which option your practice chooses, the ability to connect with your EHR is crucial to ensuring efficient communication both internally, and between care settings and providers.
7. See the Big Picture
While the selection and launch phases are vitally important, the life of the practice management solution is only just beginning at implementation. It is important to consider the ongoing maintenance and continuing service needs of the system during the selection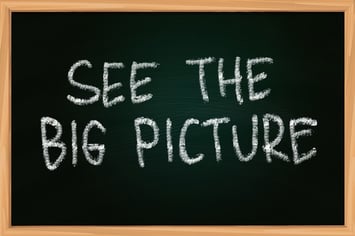 process in order to make an informed decision and commit to an arrangement that is manageable for your practice.
A few key questions to consider include:
When/what does the renewal cycle look like?
What will the setup/implementation process require (time, personnel, resources, etc.)?
How much training will the system require, and does the vendor include training as part of the product's contract/agreement?
Is the solution scalable and capable of growing with your practice?
8. Look for a System that Works Both Like You and with You
Customization and flexibility are important considerations for any PMS team. Every practice differs when it comes to the functionality and features of medical office software and medical billing software. Some may require specific, non-standard reports; others may request a unique configuration of the system's interface.
Some systems may meet all of your needs out-of-the-box, but if customization is important to you, be sure to weigh this factor in your evaluations of systems and vendors. As previously mentioned, it is important to define your organization's must-haves early in the process as this will allow you to determine if your practice's requirements and non-negotiables are standard or custom features.
9. Don't Forget Compliance
Maintaining compliance is a constant priority for medical practices, so naturally the medical practice software selected should bolster your efforts toward healthcare compliance, rather than serve as a hindrance. Most systems are specifically designed to ensure compliance with healthcare mandates and regulatory requirements, such as the Health Insurance Portability and Accountability Act (HIPAA) rules, the HITECH Act and various provisions of the Patient Protection and Affordable Care Act. Be sure to ask how the solution you are vetting can help make the compliance process easier for your practice.
10. Float the RFP and Gather Responses
Once the list of potential practice management solutions has been winnowed down to a few front-runners, it is time to create a RFP (Request For Proposal) and contact your shortlisted vendors . While the makeup of the RFP will vary based on the organization's size, needs and other practice-specific factors, all RFPs should include key elements, such as features, timeline, training and support required. You may also choose to provide vendors with your list of "must haves" as an attachment. By comparing the responses to your RFP, the PMS team will be able to determine the best overall fit for you practice. Responses should be carefully evaluated to determine which system provides the most ROI within the defined budget.

11. Choose for Best Fit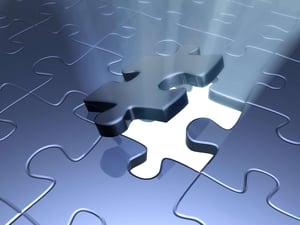 Medical offices considering a practice management solution must carefully weigh factors such as cost, functionality and integration. But while these factors are key determinants, the importance of user experience and overall fit must not be overlooked.
Ultimately, the best medical practice management system is the one that fits best in your practice and meets your organization's specific needs. The solution that allows you to build on the processes that are working, and add efficiencies and fixes to the areas that are not, is a solution that will position you for success.