I was reading an interview with the CEO of a company which offers EMR Software on SaaS (Software as Service) basis. The CEO of that EMR vendor company mentioned that theirs was the only real SaaS EMR, others who claim to be SaaS are really only ASP EMRs. I have seen this term used interchangeably in the past and therefore thought that it would probably help to clear the air a little bit.
In a hosted solution (whether ASP or SaaS), the customer does not have to buy the software or the server infrastructure. The EMR vendor hosts the application on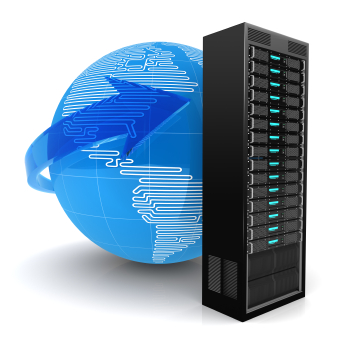 a server that is securely hosted in a data center that is accessed over the internet by the users. These are low-cost ways for businesses to obtain rights to use software as needed. Also known as 'on-demand' licensing, the customer does not have to deal with the associated complexity and potential high initial cost of licensing the application, installing it on expensive hardware and paying for annual maintenance.
We have known many EMR Software solutions that have been offered on a hosted basis for many years.
So what excatly is the difference between ASP and SaaS offerings?
SaaS applications differ from ASP applications in that SaaS solutions are developed specifically to leverage web technologies such as the browser, thereby making them web-native. The database design and architecture of SaaS applications are specifically built with 'multi-tenancy' in mind, thereby enabling multiple tenants (customers or users) to access a shared data model.
An ASP application on the other hand in most cases is a typical Client-Server application (meant for a single client) that is accessed over the internet and therefore includes an independent instance of Database that is specifically meant for your medical office.
So, as a physician, does it really matter to you if the solution is offered as an ASP or as SaaS? Really not. As an end customer, it has no impact on how you interact with the EMR application. It does not matter to you that from EMR vendor's perspective, it is expensive to create multi-tenancy based SaaS solutions but at the time more cost-effective to host and support them.
However as a customer of hosted EMR solution, you need to unambiguously understand as to who owns the data and whether the vendor of the hosted EMR software has the right to sell the patient and physician data (howsoever anonymized it may be) to third parties like data mining vendors. Also, if and when you decide to move on to an alternative EMR solution, how easy it is for you to get access to 'your' data (including all master data) in a format that can be imported into the new EMR database.
Do you disagree with these thoughts? We'd love to hear it in your comments. If you like reading these thoughts and articles, please subscribe to our blog using RSS feed or email.